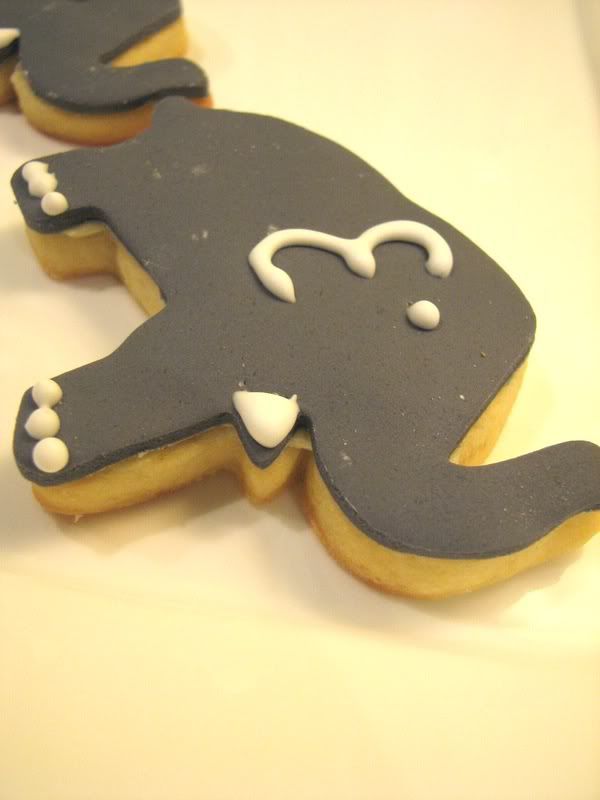 One of my best buddies in the entire world has had a rough time lately. She recently had a malignant tumour the size of a football removed from her pancreas, so she's been a little under the weather in recent weeks. Thankfully her wonderful surgeons managed to remove all of the cancer so she doesn't need chemo. Hoorah!
We decided to celebrate her speedy recovery (she's already back at work four weeks after surgery, despite doctors predicting six weeks!) by having a (short) shopping expedition today. I decided to surprise her with cookies.
Charlotte absolutely adores elephants, so when I saw an elephant cookie cutter while shopping on my lunchbreak during the week I simply had to get it so I could make Charlotte a 'I'm so happy you're cancer free' pressie.
These were decorated with grey fondant and white royal icing.
You can find the recipe for these sugar cookies
here
.