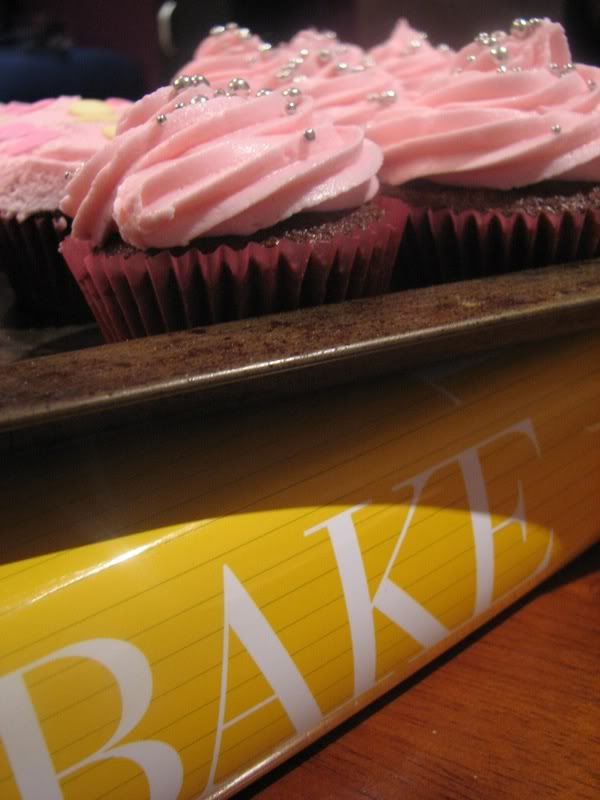 Today is Kharli's long awaited baby shower! She's having a girl, so there simply had to be a lot of pink involved. I also needed to provide her with some gluten and dairy-free chocolate cupcakes, which obviously needed to be just as delicious as regular cupcakes.
I differentiated between gluten/dairy-free and regular by icing the gluten/dairy-free ones with white icing and coloured sugar.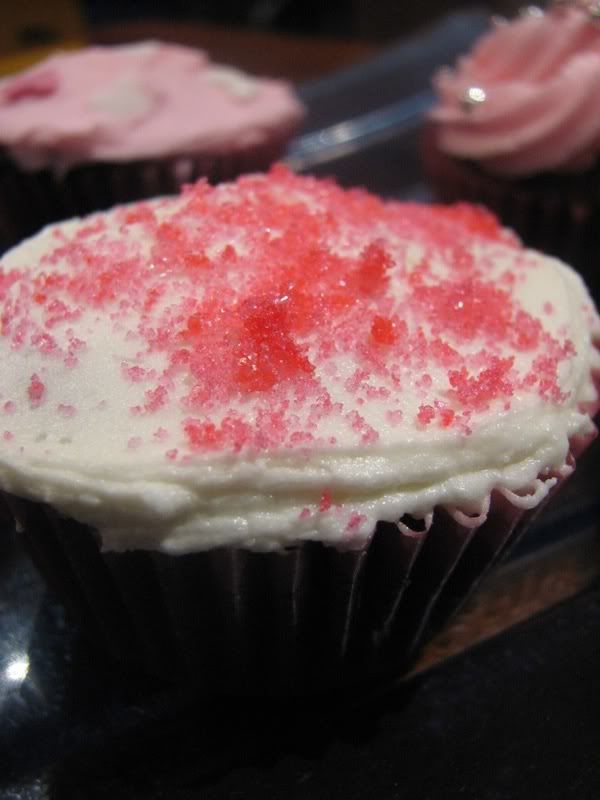 The regular cupcakes were iced with pink buttercream and various decorations, including sprinkles, cachous and buttercream booties.