I invited my bestest buddy Charlotte and her man over for dinner last night after a realisation that I have slowly turned into a hermit. Considering I only invited her at 3pm and dinner was for 6.30pm, I needed a quick but delicious dessert to impress my guests.
I decided upon decadent chocolate mousse.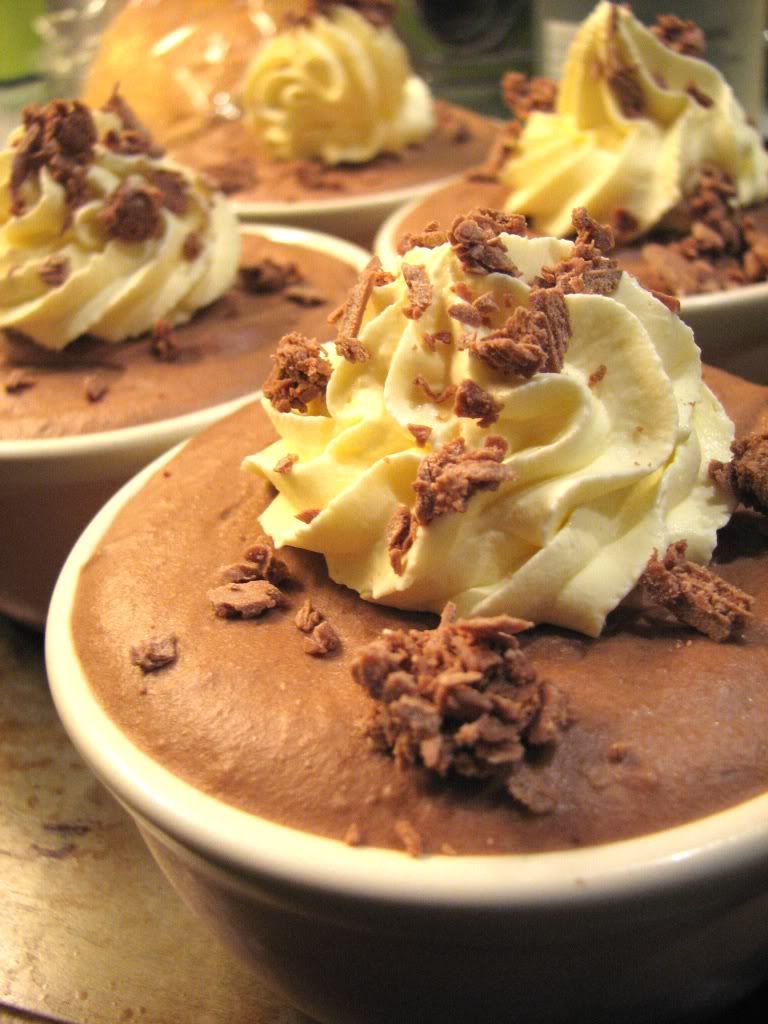 Chocolate Mousse
makes 4 generous servings
250g dark chocolate, chopped
20g butter
250ml thickened cream, whipped
3 eggs, separated
125ml whipped thickened cream, extra
shaved chocolate, to serve
Place a bowl over a simmering pot of water, ensuring the bowl doesn't touch the water. Place the chocolate and the butter in the bowl and stir continuously until smooth. Leave to cool for 10 minutes. Stir the egg yolks into the chocolate mixture when cool and then gently fold the chocolate into the whipped cream until combined. Whip the egg whites until soft peaks form and slowly fold into chocolate mixture until well combined. Divide mixture into ramekins and chill in fridge for 3-4 hours or until set. When set, pipe extra cream on top of each mousse and decorate with shaved chocolate.
Enjoy!