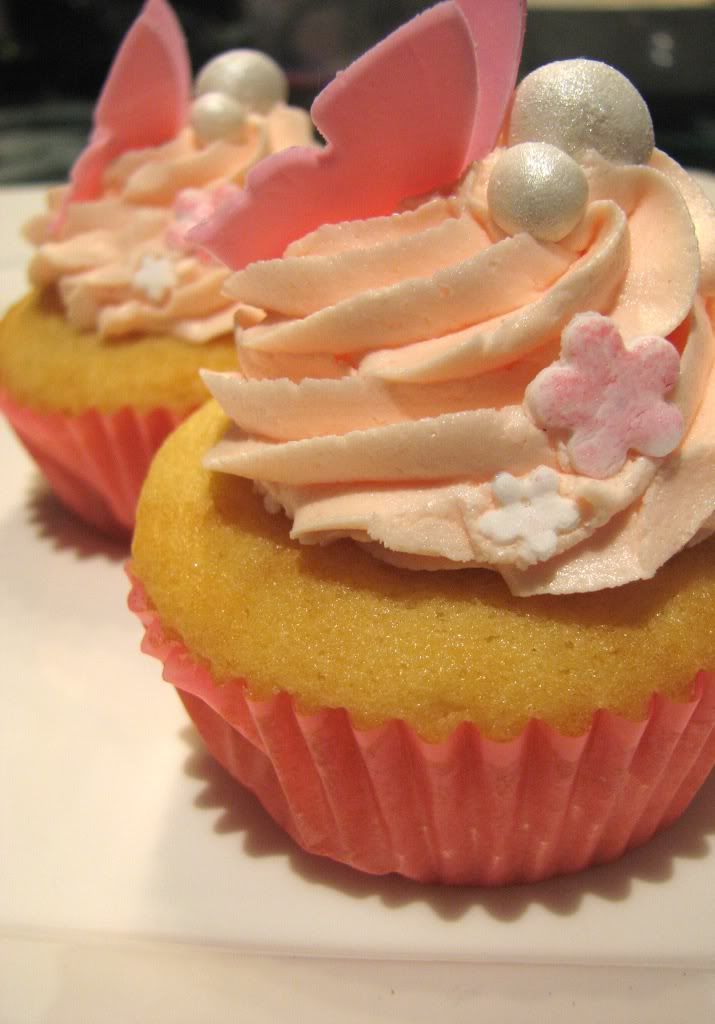 Molly is turning three, and what better way to celebrate than with a whole lotta cupcakes.
Molly's mum stipulated that there had to be a lot of pink, and that there had to be butterflies incorporated in there too. I jumped at the chance to do some ultra girly cupcakes!
I created some vanilla cupcakes topped with raspberry buttercream, butterflies, blossoms and hand rolled fondant pearls for the birthday girl.
Happy birthday Molly!