Today I made the trek to Ballarat to see my dad for Fathers Day. I, of course, had to be armed with something sweet and delicious, so I was up bright and early this morning baking up a storm.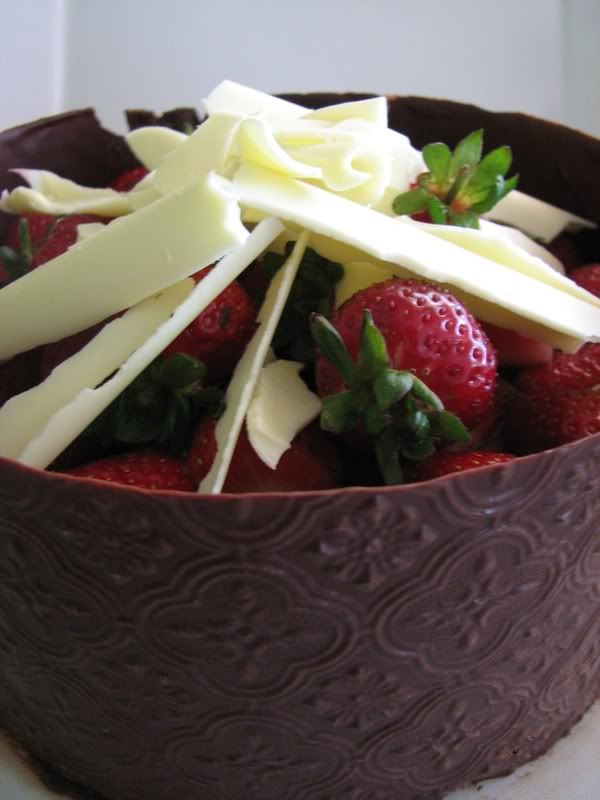 I made Dad a vanilla bean cake filled with chocolate buttercream. It was covered in a patterned chocolate collar and topped with fresh strawberries.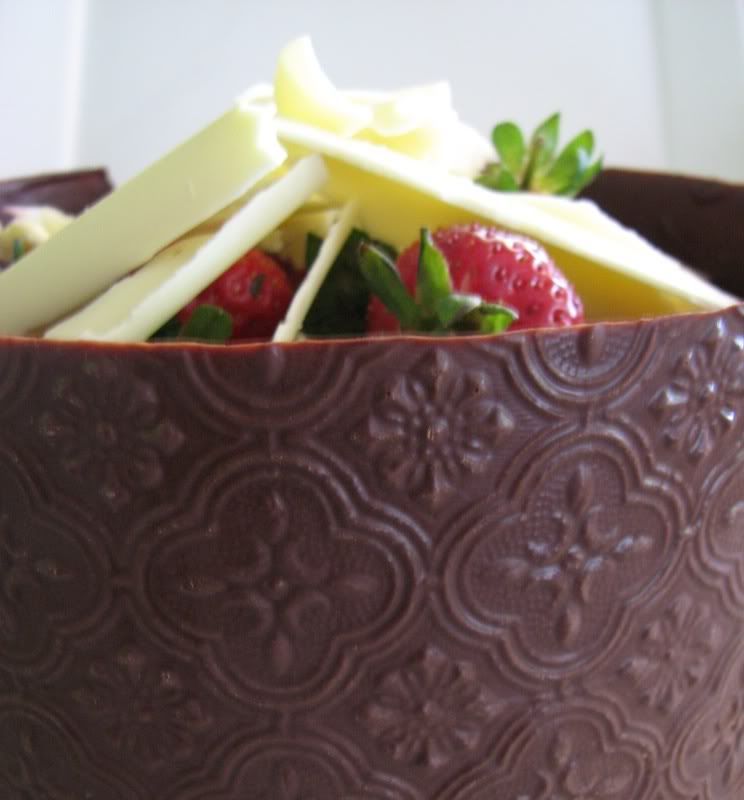 There will be one reader in particular who will laugh when he reads I attempted a chocolate collar again. Every single time I do one, I say "never again!!!" because I always run into trouble. Today was no exception - it cracked at the top and part of the bottom came away. I did have a better run than with previous attempts, so I suppose I will just have to keep trying!
Here are some shots I took on the way home to Melbourne. I love the drive between Ballarat and Melbourne - there's plenty of lush green grass and...mini ponies. I squeal every time I see the mini ponies. J braces himself every time. Seriously, who wouldn't love a horse the size of a dog?
Anyway, I have yabbered on far too long about something I don't have a pic of...so here's some pics of the scenery for you.
I loved the light that this storm brought...it was magical.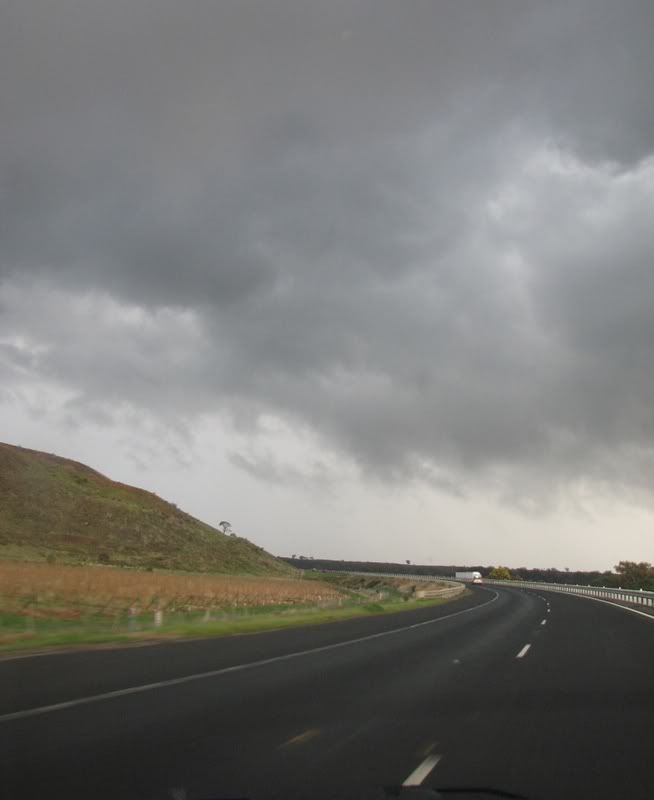 Overseas readers will probably wonder why I took photos of rain. Well, Australia is just getting over many years of drought. I can't help but grin whenever I hear the sound of raindrops falling. I took today's rain as an opportunity for a couple of artistic rain shots!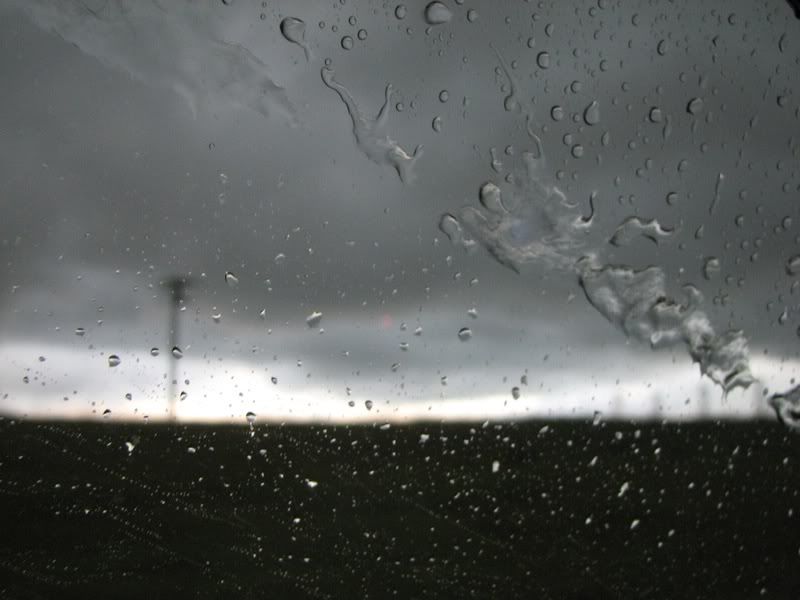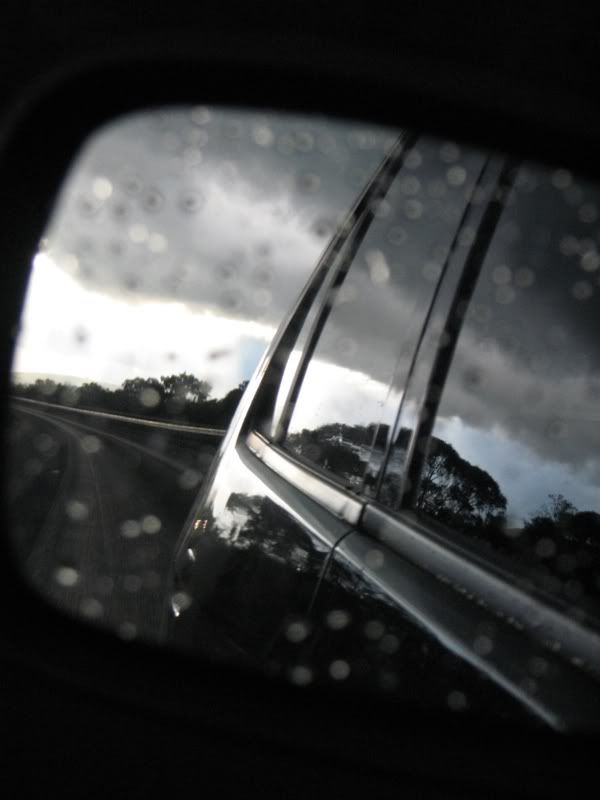 Happy caking!