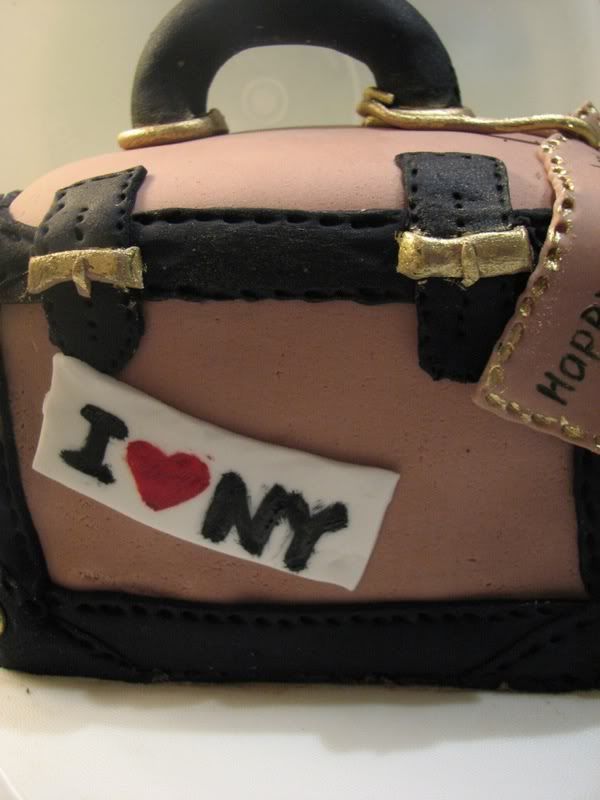 Last week it was my dad's birthday. Unfortunately as it was during the week I wasn't able to see him on the day, but last weekend we trekked up to Ballarat to see him.
I, of course, simply had to bring a cake.
I decided upon a suitcase cake, as dad is buzzing about his upcoming trip around the world (the lucky thing!)
I created a layer cake using a loaf pan. I cut the cake in half and then torted both halves. I piled all the layers on top of each other, carved the edges off, and voila! Suitcase-esque! I then covered the cake in fondant and added a handle, buckles and leather trim, complete with stitching.
The cake was chocolate and was torted & crumbcoated in hazelnut buttercream.
The trip home was more than a little scary - it decided to snow. Heavily. Now, us Aussies aren't particularly used to snow, so driving on a freeway in the middle of a blizzard was not my idea of fun.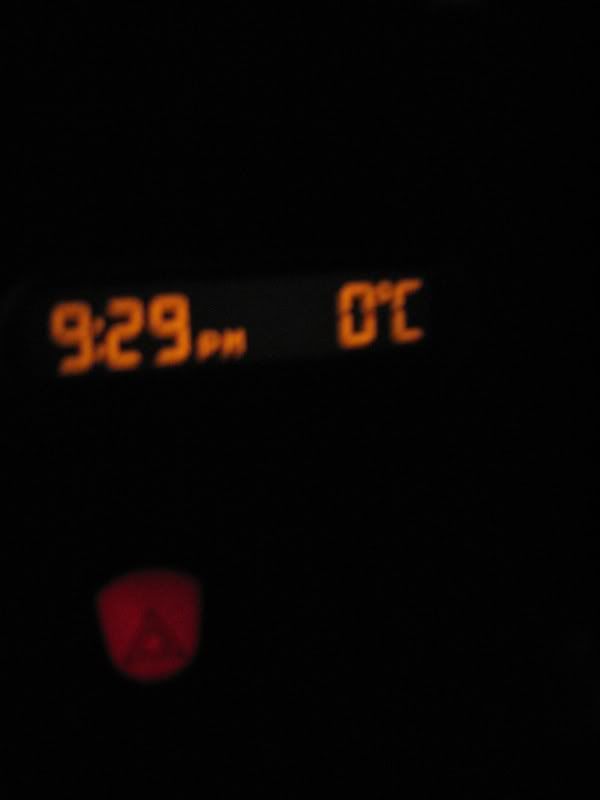 We drove at 30kmph in a 110 zone all the way to Ballan. The trip from Ballarat to Ballan usually takes 20 mins, but it took us over an hour. Poor J had to fill the car with petrol in subzero temperatures. He couldn't even fill the tank - he collapsed into the car shivering like a leaf. Luckily after we left Ballan the snow let up and it began to rain. Thank goodness.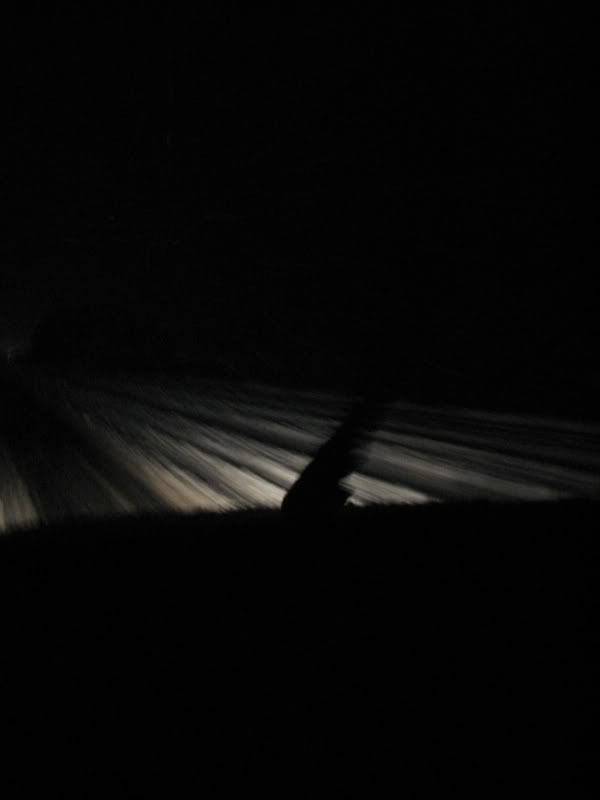 Dad was hilarious - I rang him while I was freaking out in the snow and he did the whole 'last words' thing...'I love you Kellie...' Hahaha. I got a very worried text from a very worried Dad just as I got home. Safely I might add.
Happy birthday Dad!