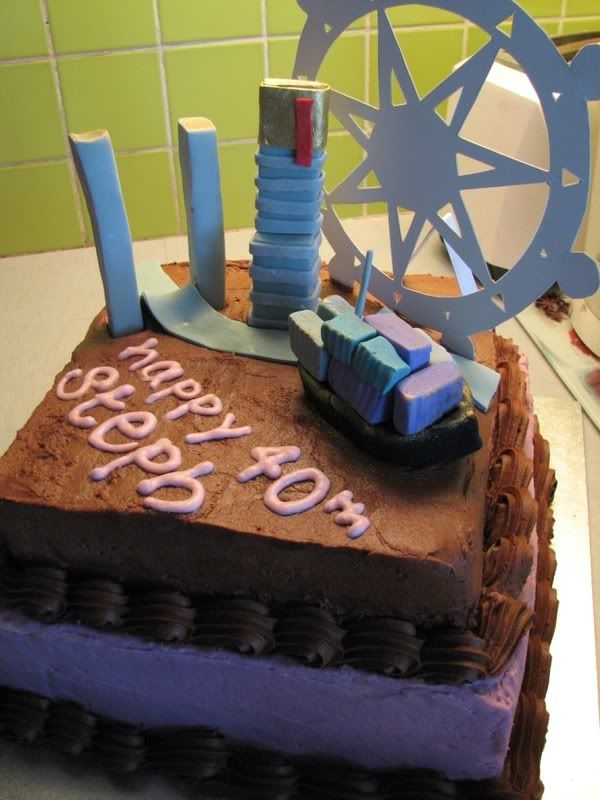 I was asked to make a cake for a Melbourne architect's 40th birthday. She absolutely adores Melbourne so her sister asked me to incorporate Steph's favourite Melbourne landmarks into the design of her cake. These landmarks were the Bolte bridge, the Eureka tower, the shipping containers from the docks and the Southern Star observation wheel (the project Steph is currently working on).
The cake was chocolate and was torted and covered in hazelnut buttercream. It was a two tier stacked cake and let me tell you, it weighed an absolute ton!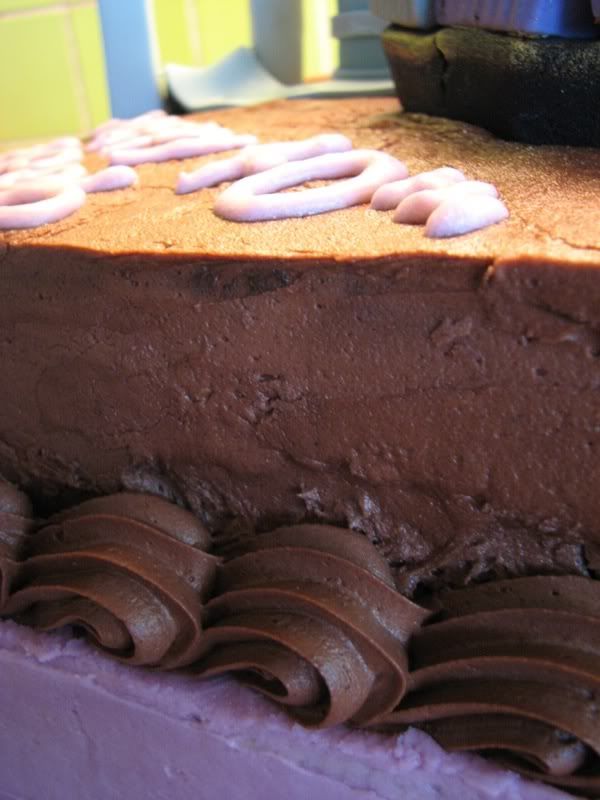 The landmarks (with the exception of the wheel) were made out of fondant. The wheel was the only inedible piece - it was made out of card.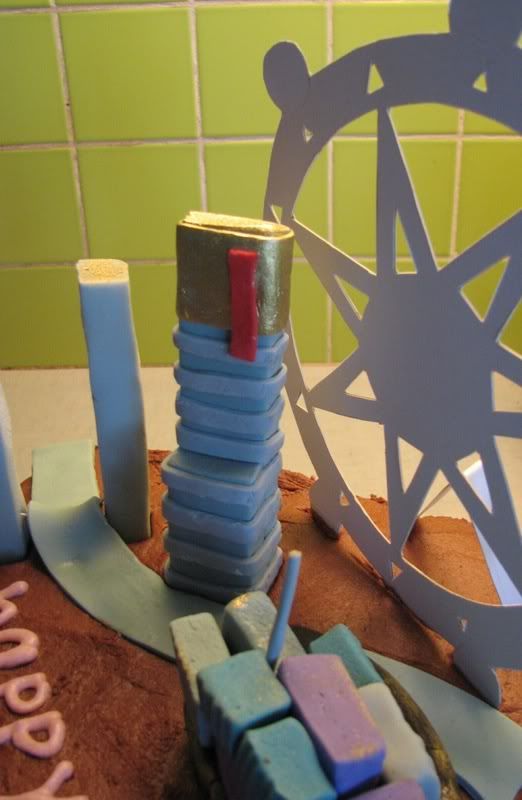 The party was held on a boat down on the Yarra - what a great idea for a party!
Happy birthday Steph, I hope you had a wonderful time!