Every fortnight I attend a meeting with our client and for months the girls there have been hounding me to bring them some yummy treats. I whipped up these indulgent chocolate cupcakes for us to feast on.
Chocolate Cupcakes
90g butter, melted
1 cup SR flour, sifted
1 cup sugar
3 tablespoons good cocoa (I use Dutch process)
2 eggs
1/2 cup milk
1 tsp vanilla extract
Preheat oven to 180 celsius (160 fan forced). Sift the flour and cocoa together. Add all other ingredients and mix until just combined (don't overmix as your cupcakes will be tough and won't rise well). Spoon mixture into cupcake papers and lightly tap to remove air bubbles. Bake for 14-18 minutes or until the cakes spring back when lightly touched.
Chocolate Buttercream
I don't actually measure so I guess posting a recipe is sort of pointless. Oh well, here's the basics!
160g butter, cubed & at room temperature
1 tsp vanilla extract
3-4 tablespoons good cocoa (I use Dutch process)
approximately 600g icing sugar
warm water
Beat the butter and vanilla until smooth. Slowly add the cocoa and icing sugar, pausing to add a little warm water as required. Adjust the icing sugar/water according to your desired consistency.
This post also calls for a big happy birthday to Ange, one of my work colleagues. Ange asked me to do her a birthday cake, so I put together a very vanilla cake (complete with vanilla beans) and torted and crumb coated it with musk buttercream. The cake was covered in fondant. I added champagne glitter for a bit of sparkle.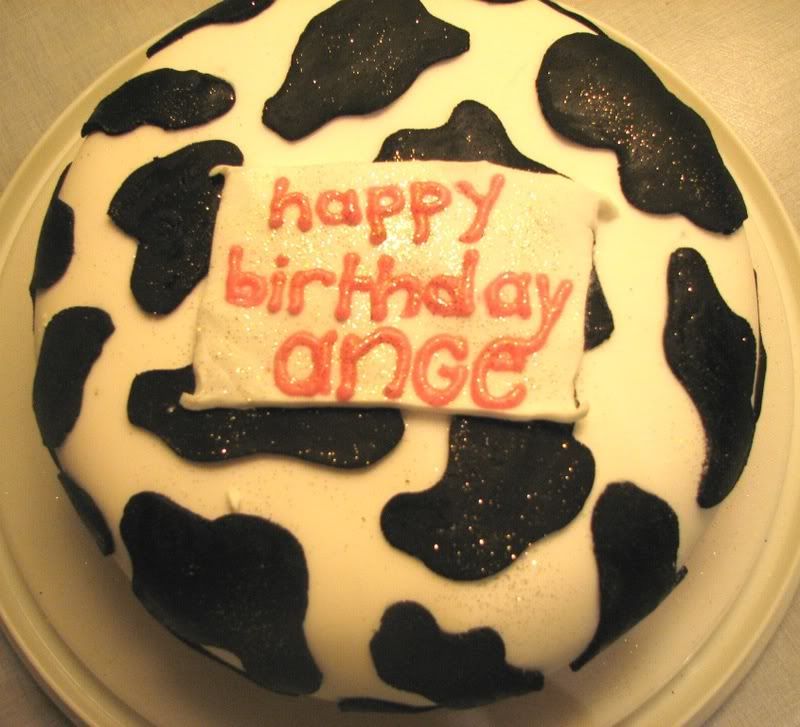 Ange loves the colour red and cows. I made her a cow print cake and decorated it with pretty red ribbon.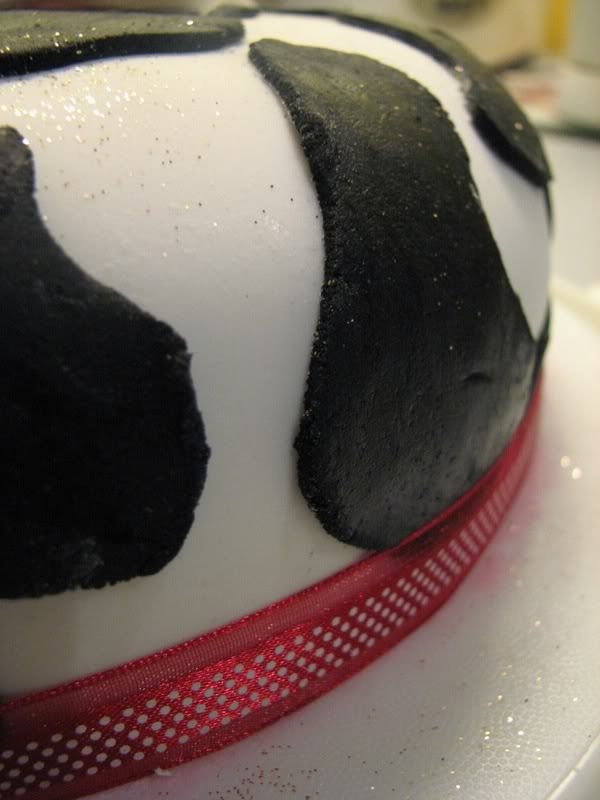 There were lots of happy cake lovers at work today!