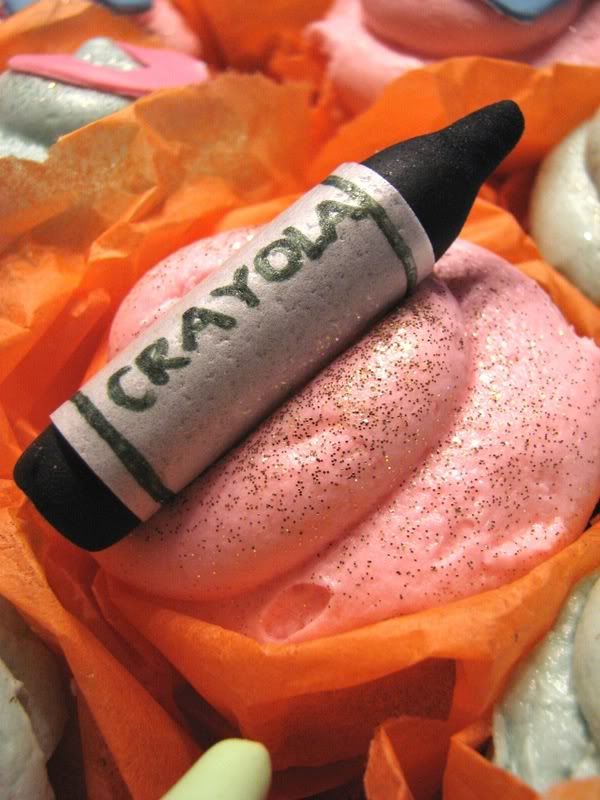 One of the girls at work (H) asked me to make her best friend (K) some cupcakes. K had been a little down lately so H thought she'd cheer her up with some yummy cupcakes.
There is a joke between them involving Crayola crayons, so H thought it was fitting to include Crayola in some way. At H's request, I made a dozen vanilla bean cupcakes topped with pink and blue vanilla buttercream. Some of the cupcakes had letters on them to spell out Crayola; the rest were decorated with crayons that I made out of fondant, rice paper and edible textas. I added some edible glitter for some sparkle.
I got some great reviews from the lucky work colleagues that got a cupcake!