The burlesque beauty Nic approached me at work today and asked me to do some cupcakes for her hubby Pete. It's his birthday tomorrow, and Pete's a mad Ford 500 fan, so it was only natural that I made him some Ford 500 cupcakes.

Nic chose a vanilla bean cake with vanilla buttercream.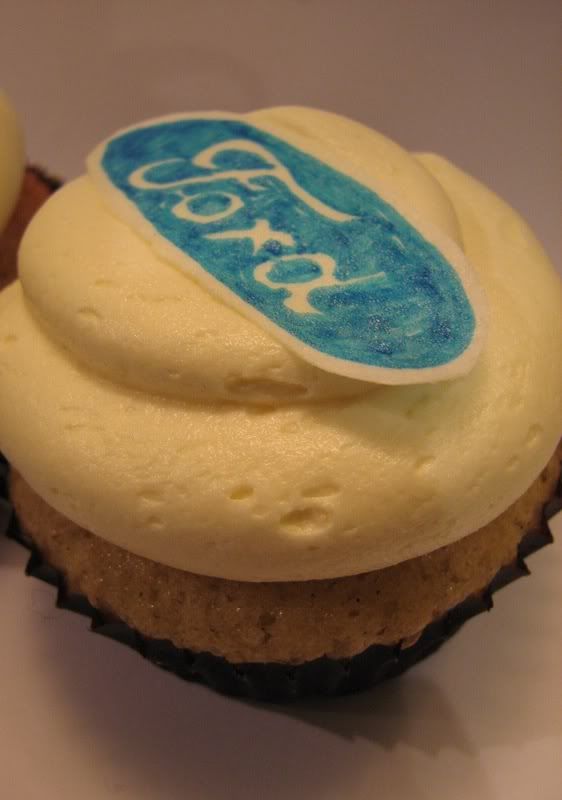 I drew the Ford logos onto rice paper using a blue edible marker.

Happy birthday Pete!