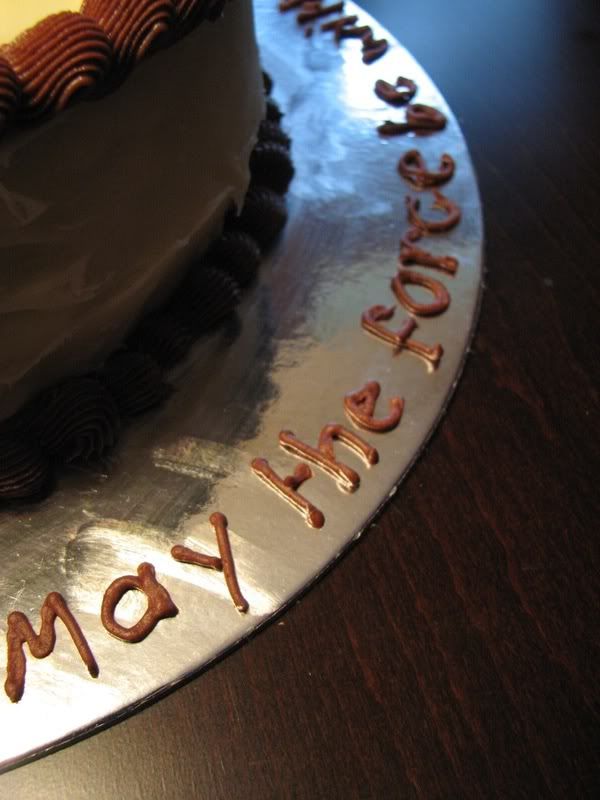 A friend of mine, Meri, asked me to do a cake for her hubby's birthday. Mike's a mad Star Wars fan so it was only natural that I create a Star Wars themed cake.
I created a tall, 17cm white chocolate mud cake and slathered it in white chocolate ganache. The cake was framed by a chocolate buttercream shell pattern.
Adorning the top were two figurines that I sculped out of sugarpaste. At Mike's request, these figures were the likeness of Obi Wan and Anakin. In times like this, Google images comes in very handy for a Star Wars virgin like myself.
Happy birthday Mike!