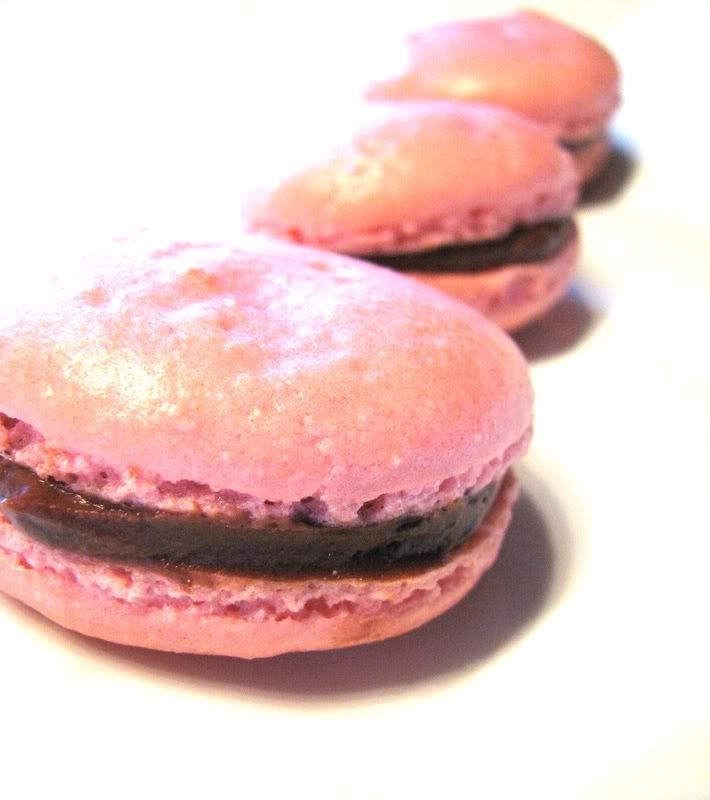 You might remember my last attempt at macarons, which didn't really go to plan. You could even say it was a complete and utter disaster.
I did everything right; I researched recipes online and found heaps of tips and tricks. I even found techniques that purported to be the 'secret' to making great macarons. But sadly, they were not meant to be and I felt rather deflated at their failure.
It was with great anticipation and nervousness that I attempted macarons today. Failing for the second time could mean that I would never again have the heart to try making these delicate French cookies.

I watched them like a madwoman as the seconds ticked by. I grinned with glee as I discovered that my cookies had the coveted pretty 'feet' at their base. The cookies lifted away from the baking paper easily and their shells were firm yet delicate.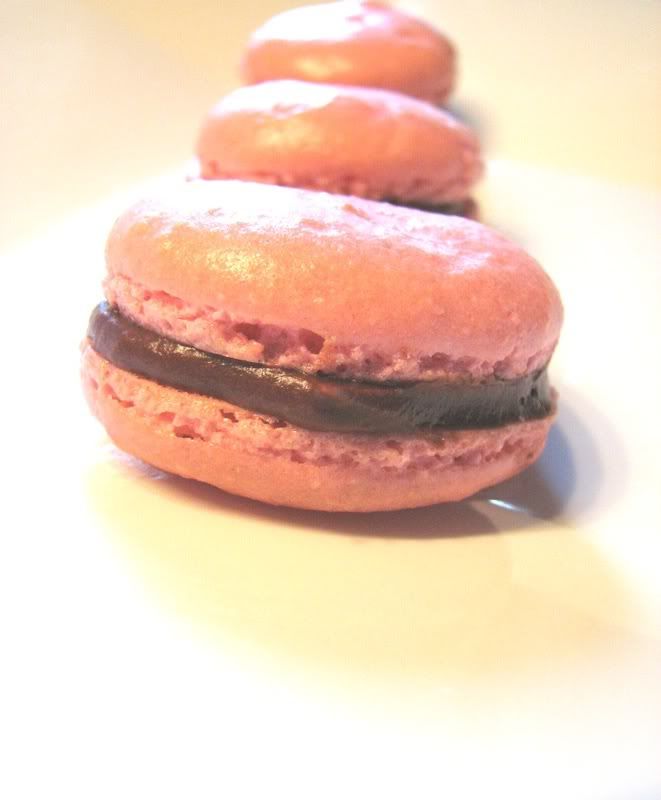 I had done it. I had successfully made macarons. And I can thank the humble Australian Womens Weekly for that.
3 egg whites
food colouring of your choice
2 tablespoons caster sugar
1 1/4 cups icing sugar, sifted
1 cup almond meal
Preheat oven to 150 celsius (130 fan forced) and line two baking trays with non stick baking paper. Whip egg whites until soft peaks form. Gradually add sugar and food colouring until the sugar dissolves. Fold in almond meal and icing sugar in two batches. Don't overmix; just fold until the mixture is combined.
Fill a piping bag with the mixture and pipe into small circles (about the size of a 20c piece). Gently tap the trays to release any air bubbles and let sit for 15 minutes.
Bake in oven for 20 minutes and let cool for 5 minutes before removing from tray. Sandwich cookies with ganache or flavoured buttercream.