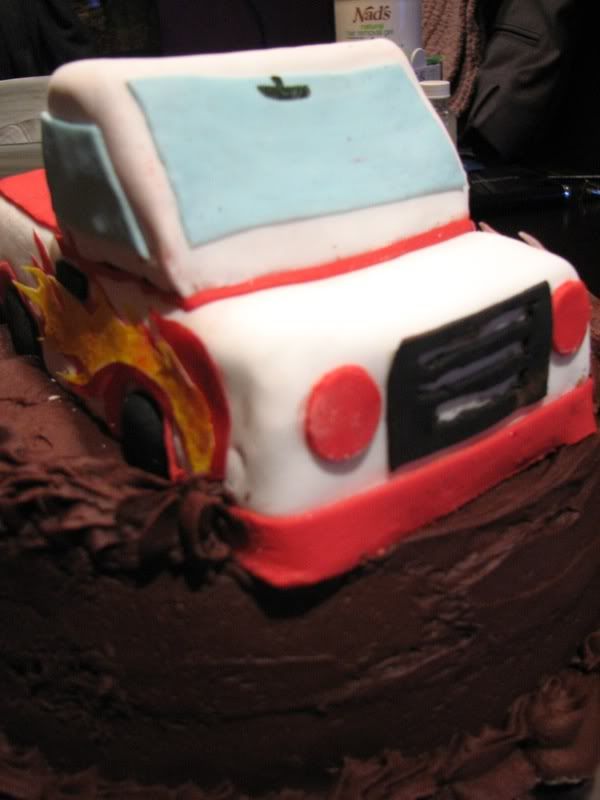 Nicole asked me to do a cake for her dad's 50th birthday party. The stipulations were that it had to be mud cake and it had to involve a Studebaker Champ.
Thank god for Google. I thought a Studebaker was some sort of root vegetable up until that point.
I baked two mud cakes; one a 23cm round deep pan and a log cake. I torted and iced the cake with lucious chocolate buttercream.
The log cake was cut at two-thirds of the way along to form the cab and chassis.
We decided to jazz up the truck with some rice paper flames down the sides.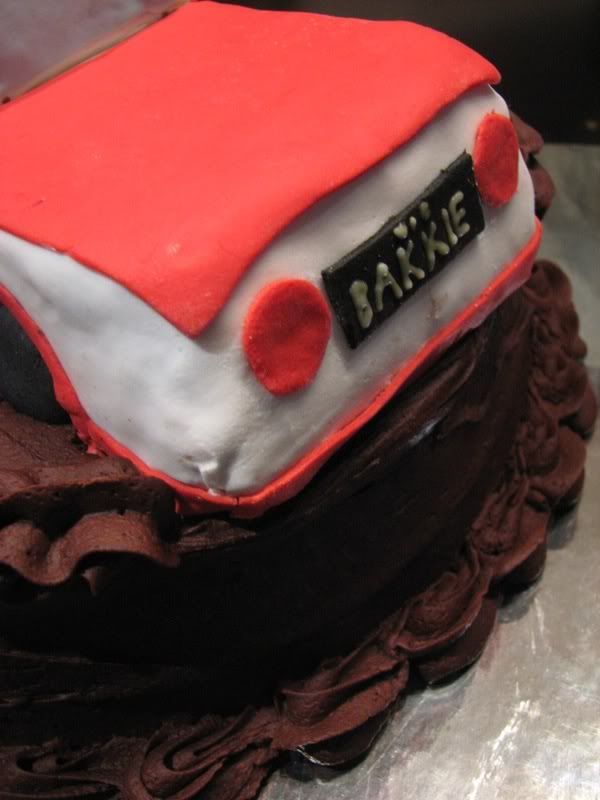 The numberplate was personalised with the birthday boy's nickname.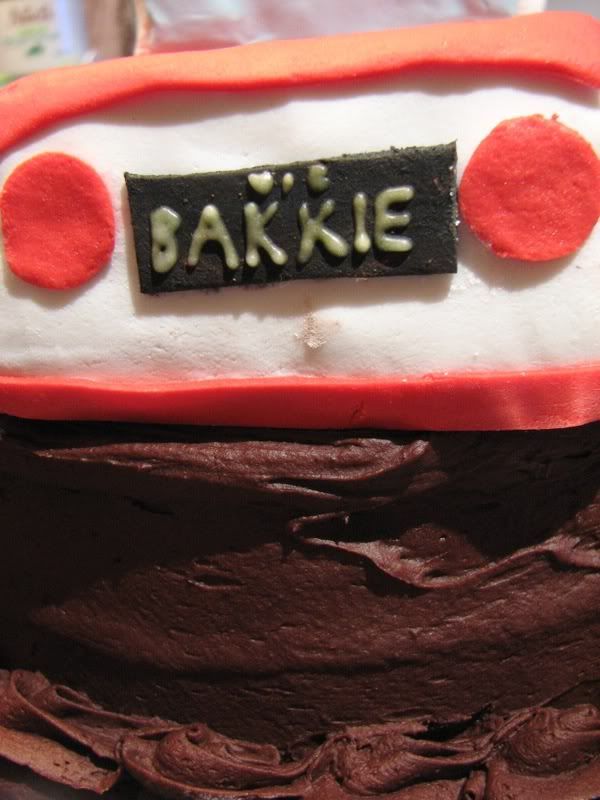 Happy Birthday Gerry!