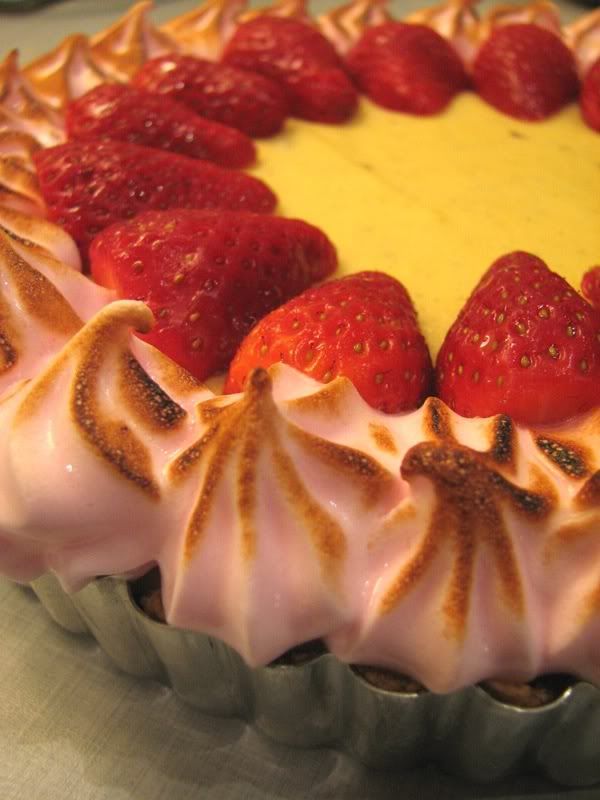 A friend asked me to make her colleagues some cupcakes and she requested the infamous rosewater marshmallow frosting. So what does this have to do with a custard tart?
I had a lot of egg yolks left over from making the frosting, so what better to make than custard! I didn't just want custard on its own, and I had some bananas that desperately needed eating. After unsuccessfully scouting the net for some sort of gastronomic solution, I decided to concoct my own recipe.
I crushed some digestive biscuits in the food processor along with 50g melted butter and pressed the mixture into a flan tray. I placed sliced banana on top of the crumb crust.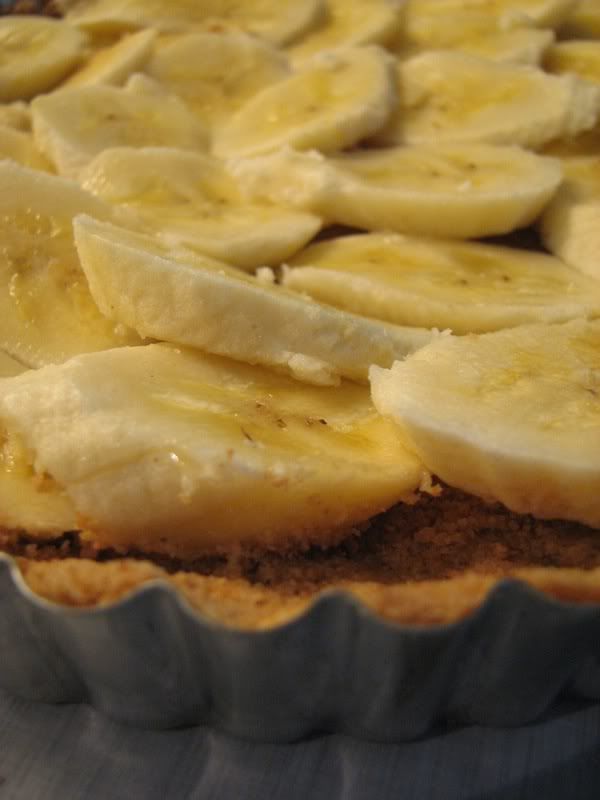 I then made some custard to go over the top.
1 1/2 cups milk
1 1/2 cups thickened cream
8 tbls sugar
1 vanilla pod, seeds scraped
3 heaped tsp cornflour
6 egg yolks
Heat milk, cream and vanilla pods and seeds gently in a large saucepan for a few minutes (do not boil). Whisk eggs, sugar and cornflour together in a large bowl. Gradually whisk the milk mixture into the egg mixture, then return to saucepan and stir with a wooden spoon until the mixture thickens (about 5 minutes).
Refrigerate the custard until just cooled, and then pour the custard on top of the sliced banana.
I decorated my tart with halved strawberries and leftover marshmallow frosting from the cupcakes I made today. I browned the meringue with my brulee torch.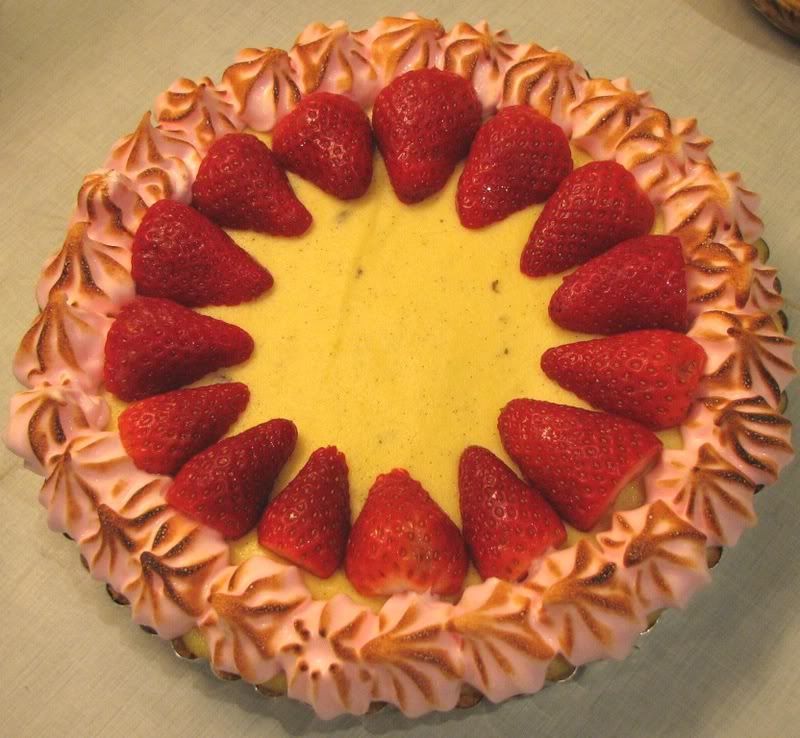 Keep refrigerated until ready to serve.