My dear friend Charlotte (yes, the very same one who goes cupcake hunting with me) was having a birthday so I jumped at the chance of making a birthday cake for her.

Charlotte is a lover of all things pink, so it was only natural that I incorporate a hell of a lot of pink into her birthday cake.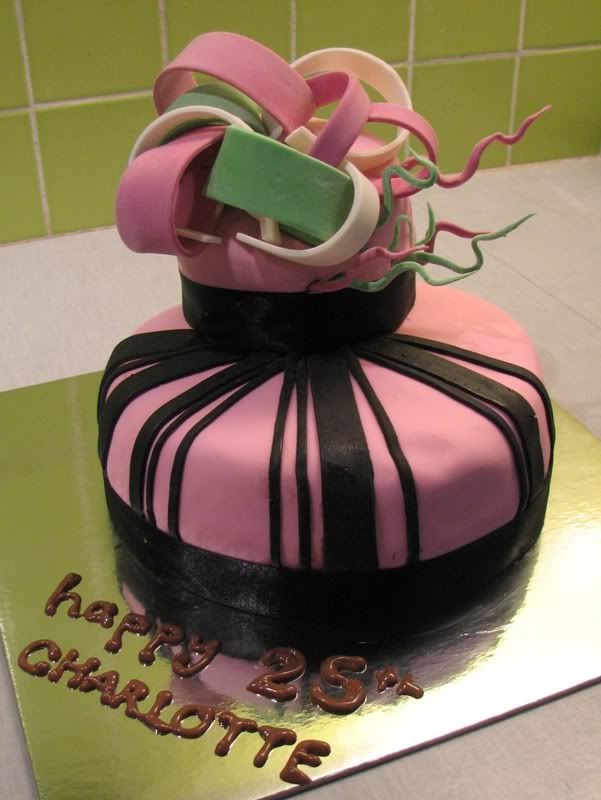 The cake was chocolate and was filled with peppermint buttercream.

It was covered in pink, white, black and green fondant/gumpaste.

Happy birthday Charli, I hope you had a wonderful day!