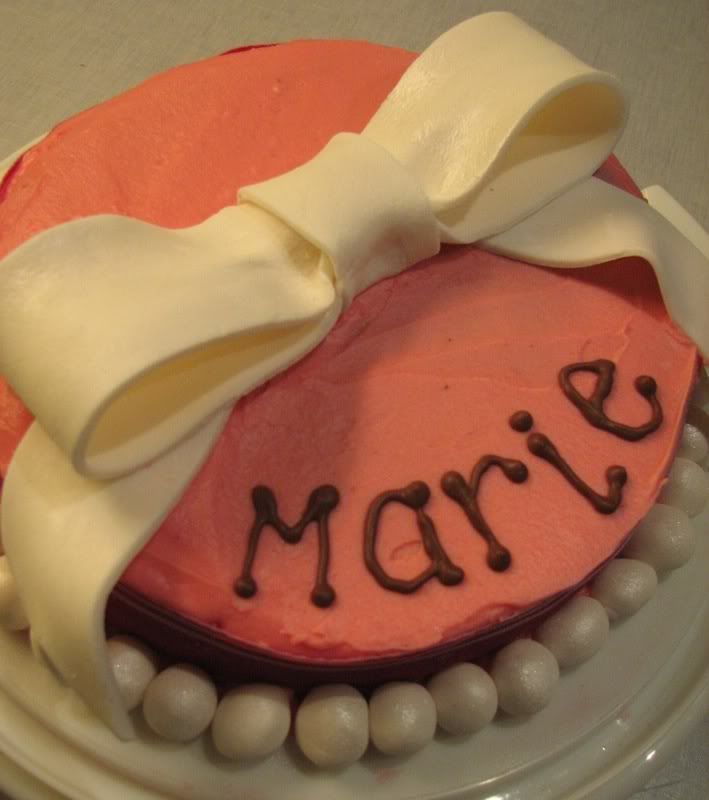 Yes, our girl with the hyphenated name, Marie-Louise, is having a birthday!
For Marie, or Hyphen as we at work like to call her, it was chocolate cake smothered in raspberry buttercream. The finishing touches were a giant sugarpaste bow on top, pearls around the base and a pretty pink ribbon running around the cake.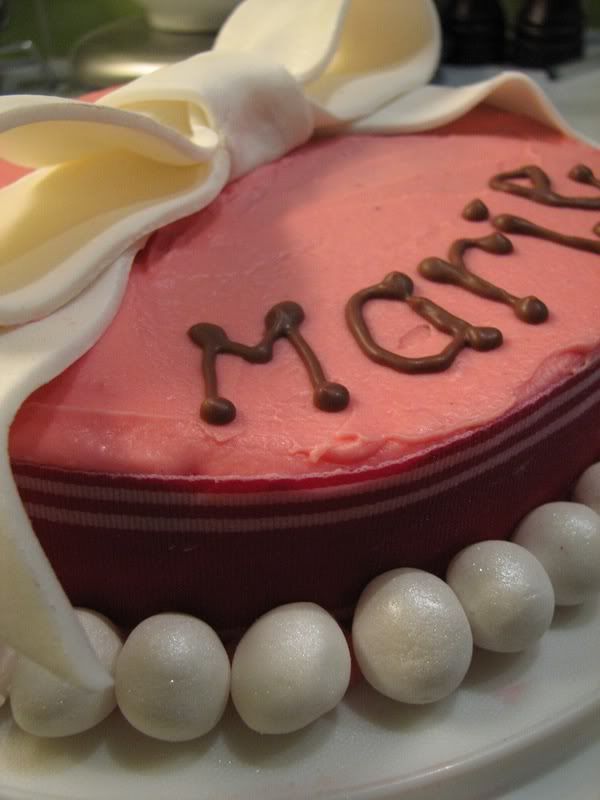 I really wanted to cover this cake in fondant but alas, I found I had run out. The finish isn't as smooth as I'd hoped, but it will be delicious nevertheless.
Happy Birthday lovely!