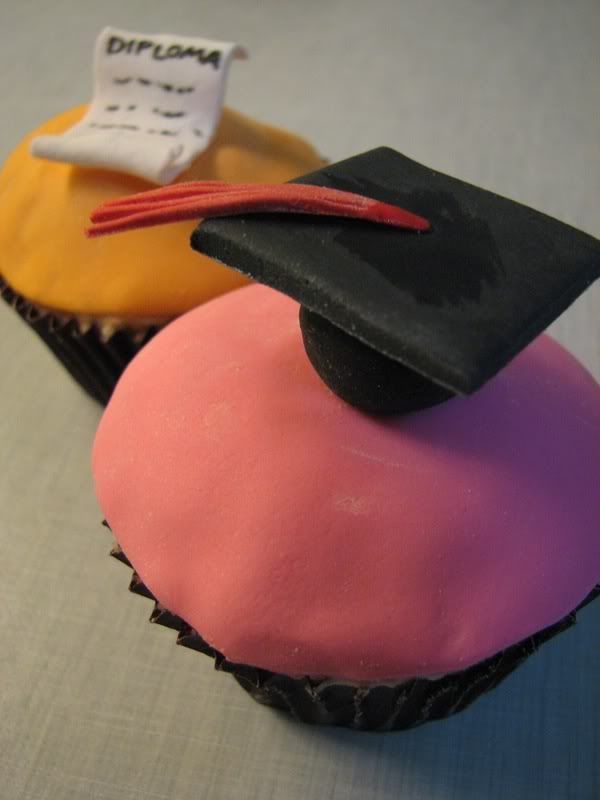 My friend Alison asked me to create some cupcakes for her sister Nicole who was graduating from a Diploma of Interior Design (what a cool course!) Of course I obliged.
I made vanilla bean cupcakes, topped them with fondant and packaged them in a cool gift box.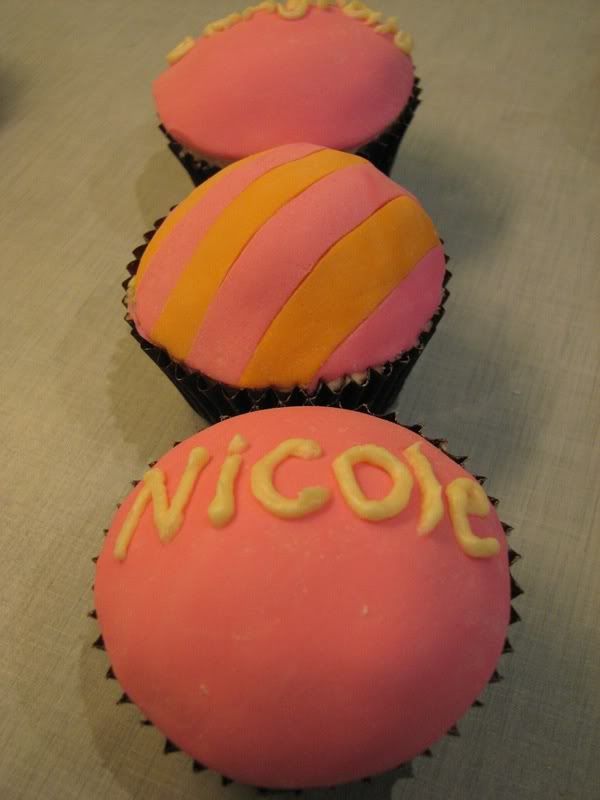 Congratulations and stripes:
Mortar board and rolled up diploma:
Cute little mini diploma and stripes: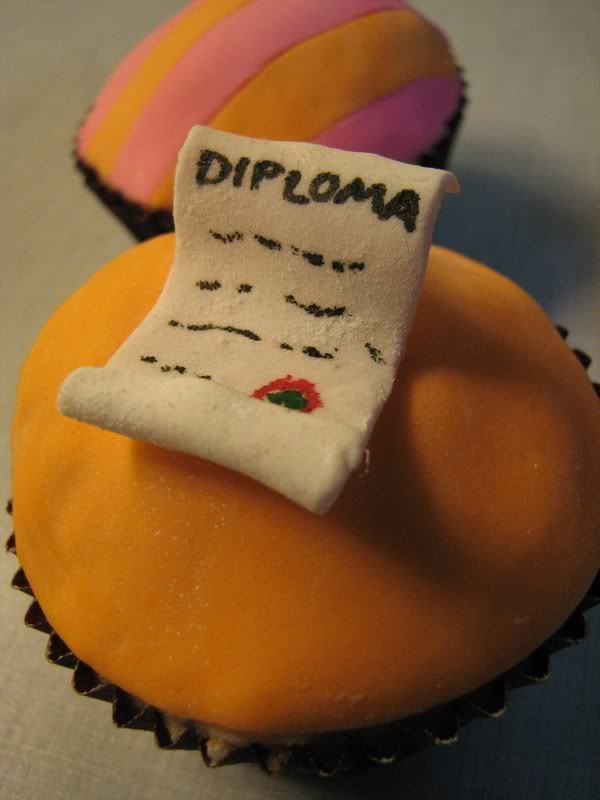 Congratulations on your graduation Nicole!