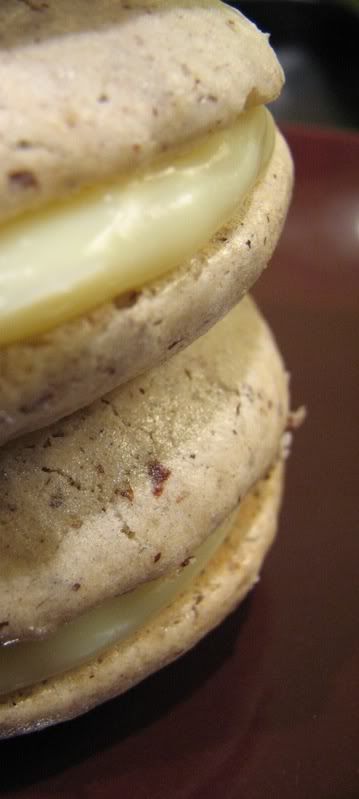 Not to be confused with macaroons, macarons are a French delicacy that are notoriously difficult to master.
Of course that just made me want to try my hand at them.
After doing some research online and getting some tips and tricks from many different blogs and websites, I felt armed with enough information to produce some stunning macarons.
How wrong I was.
The recipe I based my recipe on said to bake the macarons for 11 minutes, which I did. The first batch were so raw in the middle that the outer case came away from the inside of the macaron, leaving me with just a shell.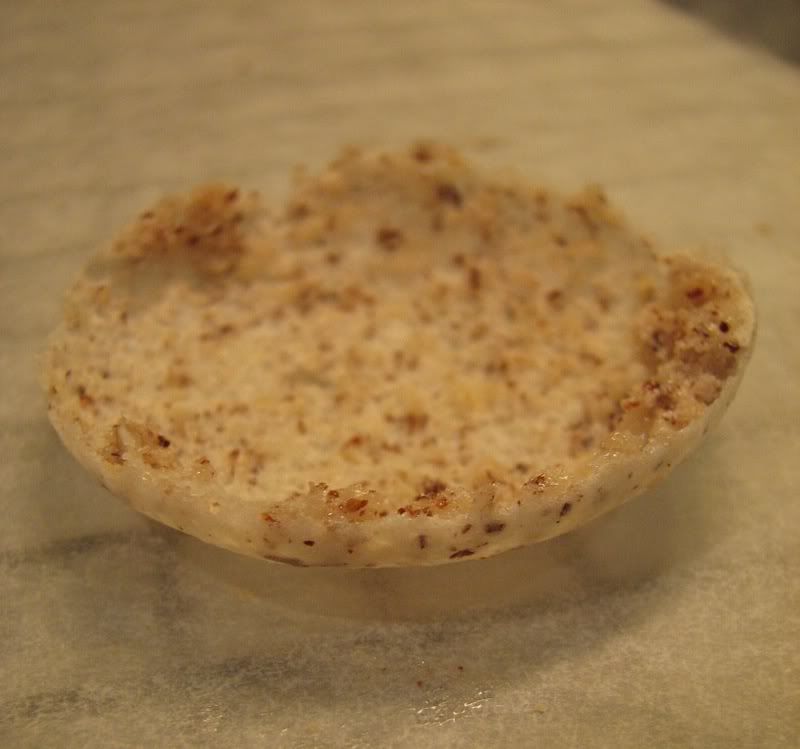 The next batch I left in the oven for a few more minutes, and these were slightly better but still not good enough. The inside of these macarons bore a resemblance to wholegrain mustard. Ew.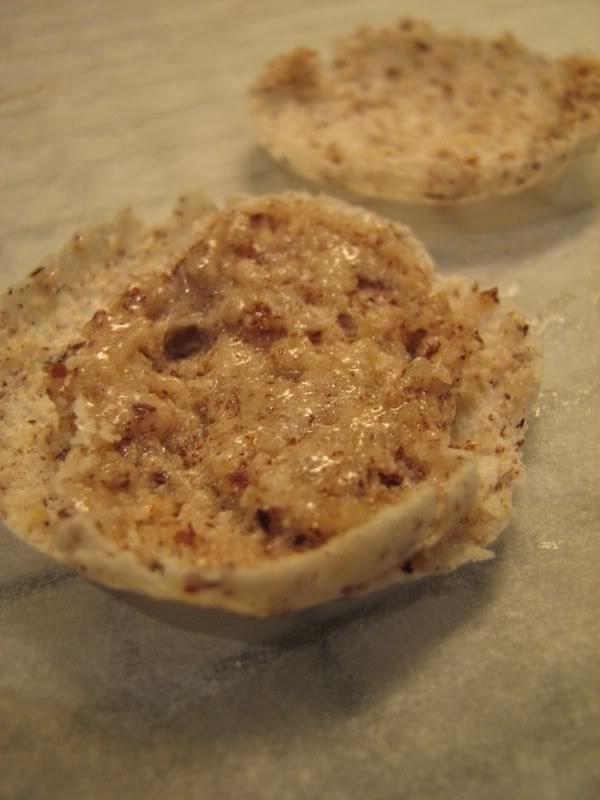 The third and final batch (which I left in the oven for even longer) were almost perfect; however they were missing the pretty frilly feet that are supposed to adorn the bottom of macarons. Oh well, there's always next time.
And yes, there will be a next time.
Hazelnut and White Chocolate Macarons (my own recipe)
125g hazelnut meal
100g egg whites (3-4 eggs)
225g pure icing sugar
pinch salt
pinch cream of tartar
30g caster sugar
Line three baking trays with non stick baking paper. If you're not confident piping, trace around something circular (a shot glass would be ideal) and make circles on the baking paper that are spaced about 2cm apart.
Push hazelnut meal and icing sugar through a seive to remove any lumps (don't use a sifter - I broke mine because the hazelnut meal is quite thick) and place mixture in a small bowl. Place egg whites in a separate large clean bowl and beat on medium speed until frothy. Gradually increase the speed of the mixer to high and slowly add sugar, cream of tartar and salt. Keep mixing until soft peaks form and the mixture is soft and glossy.
Using a silicone spatula, gently fold in the hazelnut meal/icing sugar mixture a little at a time. Stop mixing when well combined. Fit a plain 1cm nozzle to a large piping bag (I just used a coupler) and spoon mixture into the bag. Pipe onto trays. Leave to set for one hour so that skins form on the tops.
After waiting for skins to form, preheat oven to 160 degrees celsius (140 fan forced). Place trays in oven and prop oven door open with a wooden spoon. Bake for 16-18 minutes, but keep checking them to ensure they don't burn.
Remove from oven and move baking paper to a cooling rack. When completely cool, remove from paper with a thin offset spatula.
White chocolate ganache
(I only made enough for four large macaron sandwiches, so you will need to adjust these quantities accordingly)
1/3 cup thickened cream
1/2 cup white chocolate buttons
Heat cream in a small saucepan until it begins to boil. Add the chocolate a little at a time and stir until smooth. Place in fridge for one hour until thick. Place in piping bag with small round tip (I just used a plastic snap lock bag and snipped a corner off). Pair macarons of similar size/shape and pipe ganache onto one of the macarons. Place the other macaron on top and gently sandwich them together. Place in the fridge so that the flavours melt together and bring back to room temperature before serving.
Back to the drawing board for me...macarons are something I NEED to conquer.