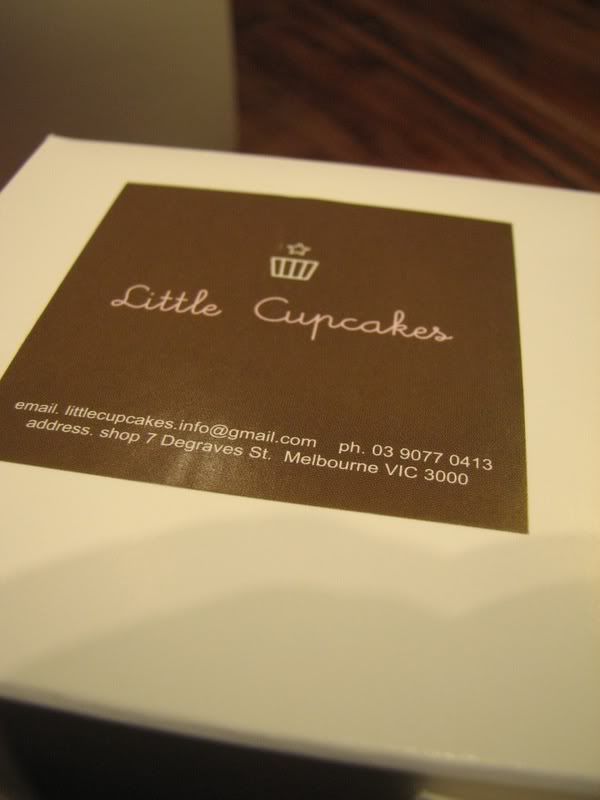 My dear friend Charlotte and I have a tradition of 'cupcake hunting'. We are in the process of hitting all of the cupcake shops here in Melbourne, and today's destination of choice was Little Cupcakes in Degraves St.
A quaint little store, it is simple in its presentation; however its beauty is in the simplistic handwritten signage and vintage decor.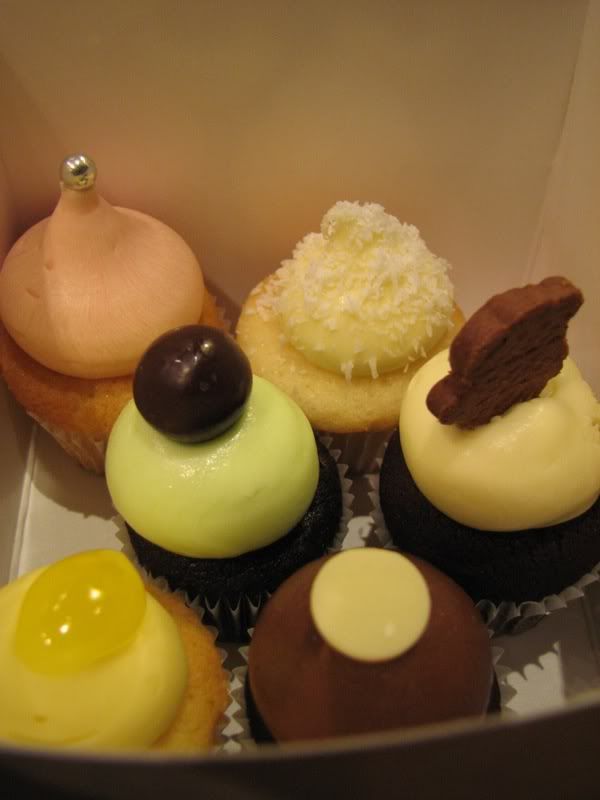 The cupcakes are available in mini ($2 each) or regular sized ($3.70 each) and are presented in a cute little box.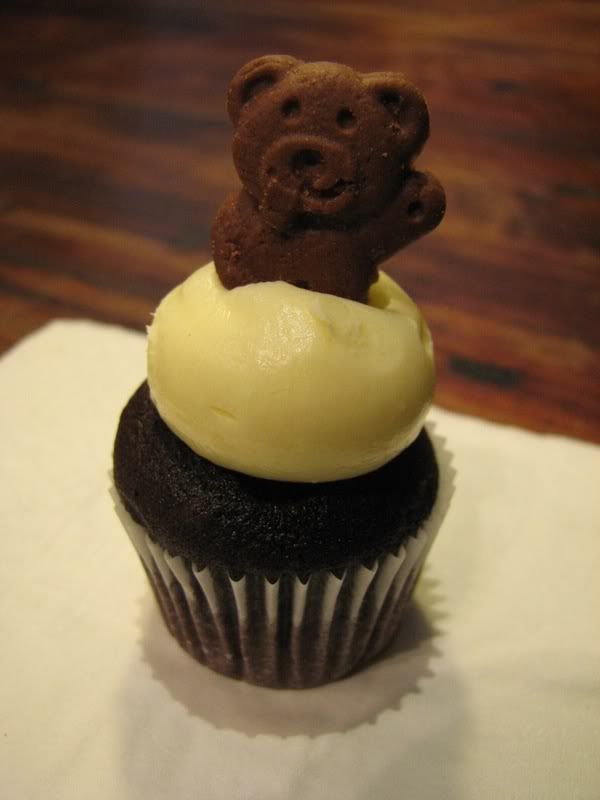 I got lemon, coconut, strawberry, mint, Belgian chocolate and chocolate topped with white chocolate and a Tiny Teddy.
The verdict? All of the cakes were soft with a delicate crumb, and the texture was lovely. The buttercream was slightly oily which was a little offputting but on the whole these tiny cupcakes were delicious. My favourite was the Belgian chocolate. I would recommend getting the mini cupcakes so that you get a diverse range of flavours, and also because I feel the regular sized ones would be too rich. Other flavours available included red velvet and vanilla.
My only gripe? The many spelling mistakes in their signage. Yes I am anal about spelling, and I feel that if you're going to run a business you should double check the spelling on all of your signs. 'Mini' is not spelled 'minni', people.
I will hop off my high horse now.