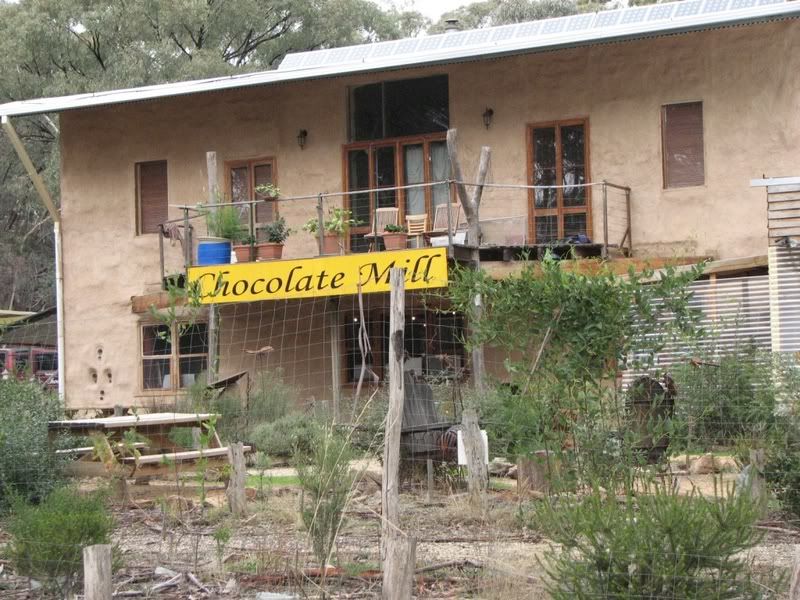 It was a lazy day and we were getting a touch of cabin fever, so we decided to pop down to Daylesford for the day. And what better to do but to visit a house made of straw. Where they make CHOCOLATE!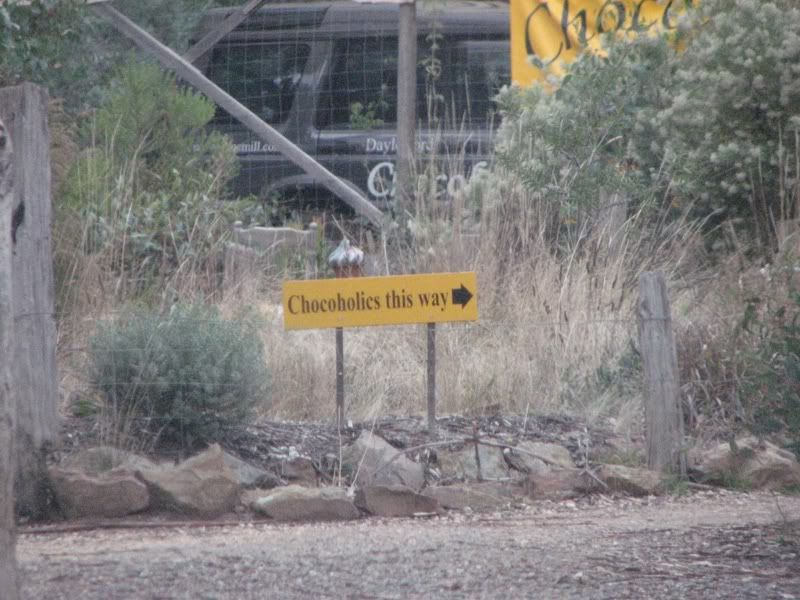 Yes, this unique place is made of straw! And they also operate using solar power and tank water. Plus you can watch them make the chocolates. What good people.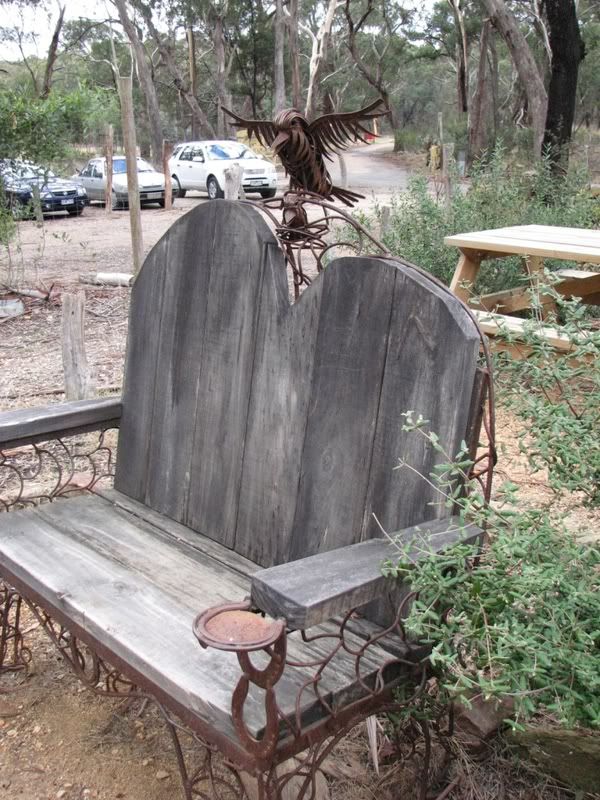 Dotted around the place outside are some gorgeous sculptures that you can buy that are made of wood and weathered iron. They are stunning.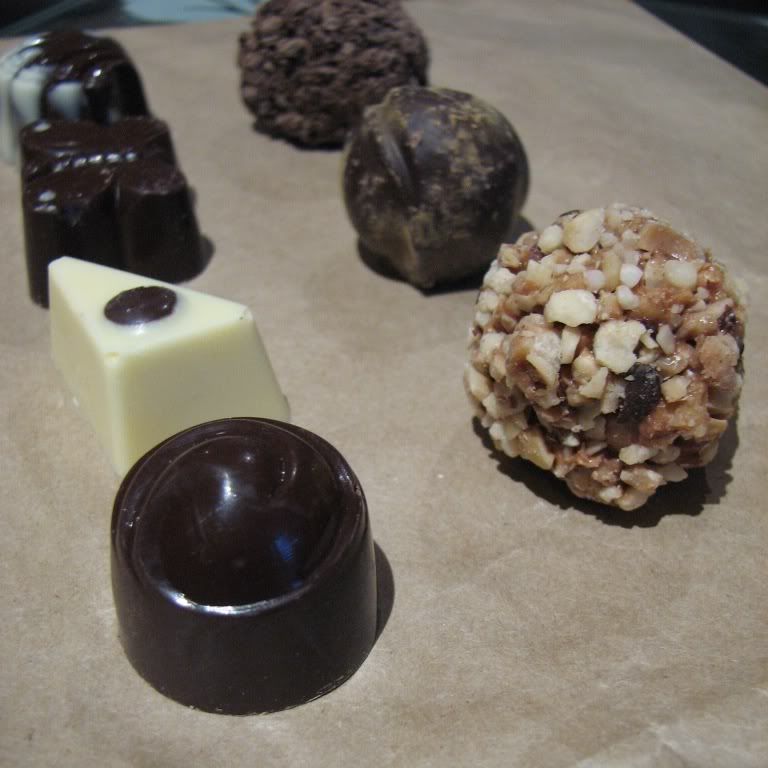 The chocolates made at The Chocolate Mill are all handmade on site and they have made the decision not to sell their chocolates anywhere else (not even by mail or net order). This means that you can only savour the deliciously decadent flavours of these tasty morsels at The Chocolate Mill itself.
If you do manage to get to Daylesford to visit this cute little oasis, make sure you try the hot chocolate. At $5 a pop it's not cheap but once you see the size of it you understand. It's available in white, milk and dark and it is absolutely divine. It's made with real chocolate and is topped with fluffy frothed milk. Mmmm.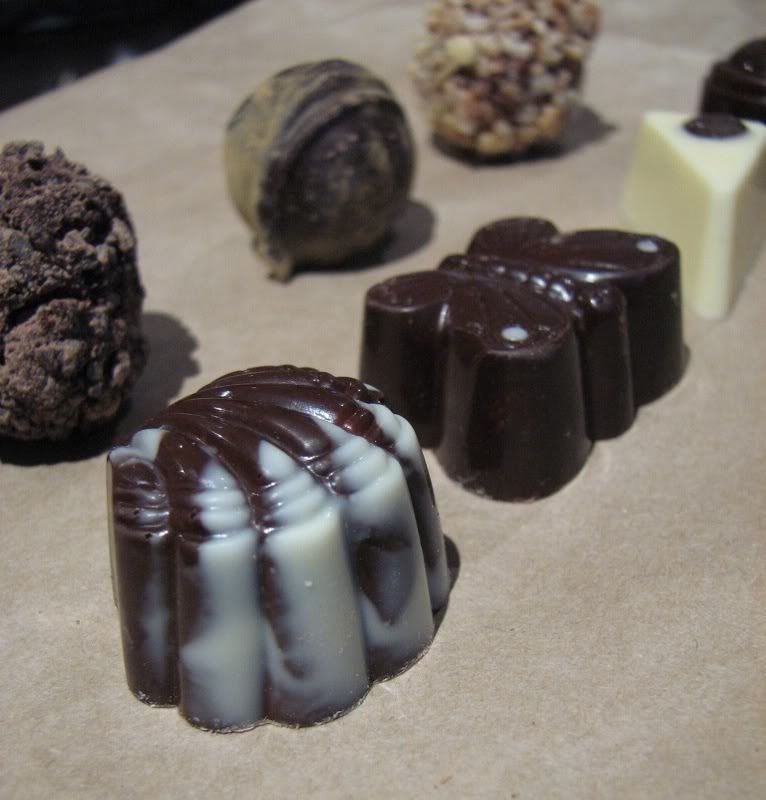 We got a selection of truffles and chocolates and they were packaged in a cute little noodlebox.
I got my mum some chocolate covered liquorish (aptly named 'Bite the Big Bullet')...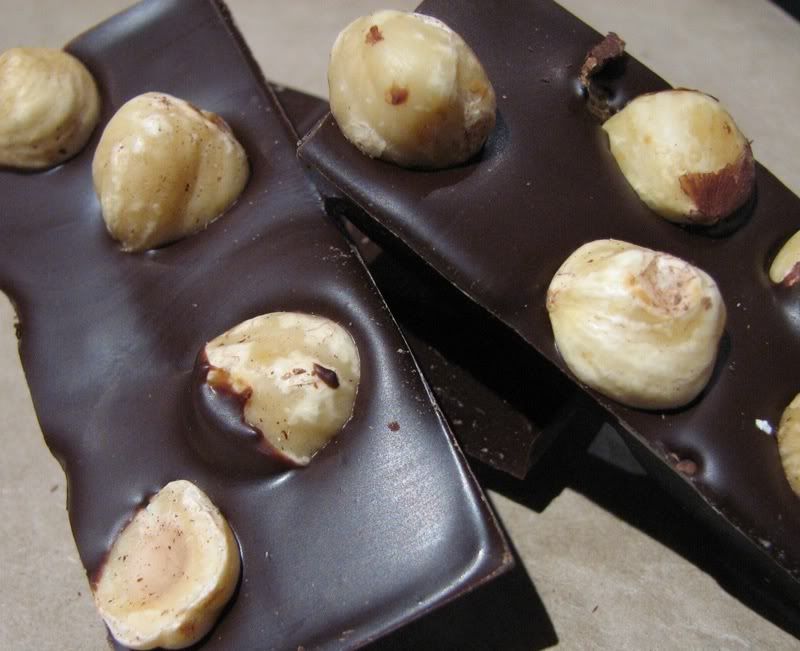 ...and I got myself a slab of hazelnut-studded chocolate.
You'll find The Chocolate Mill at 5451 Midland Hwy, Mount Franklin (though our Navman couldn't find it in Mt Franklin so try it under Daylesford instead).