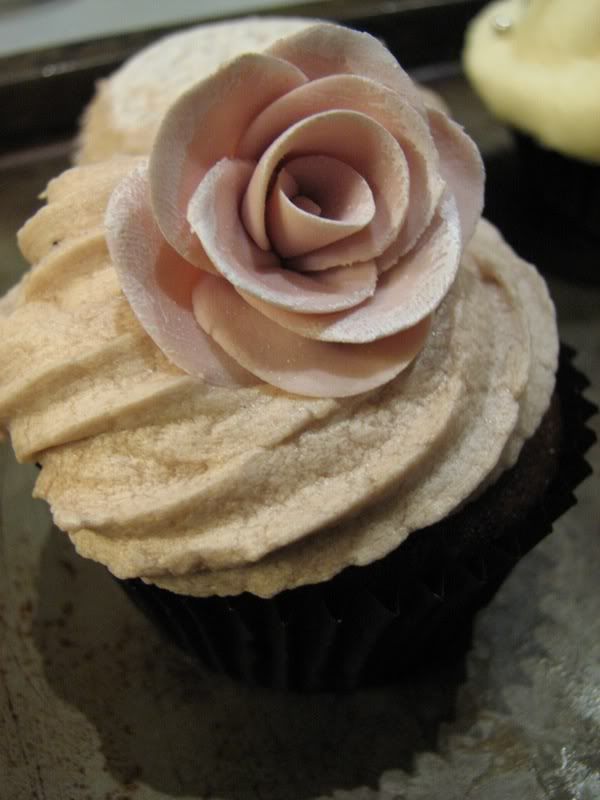 I had an order come in from Singapore (yes, I know! I'm international!) for some birthday cupcakes. You see, my client was in need of a unique and fun birthday present for her sister that lives here in Melbourne...and what is better than cupcakes!
J was kind enough to let me have creative control over these cupcakes, and I decided to go for a vintage/chic theme. J's only requests were that the cupcakes be of varied designs and that they include her name.
So here's what I came up with - 12 beautiful chocolate cupcakes iced with vanilla buttercream.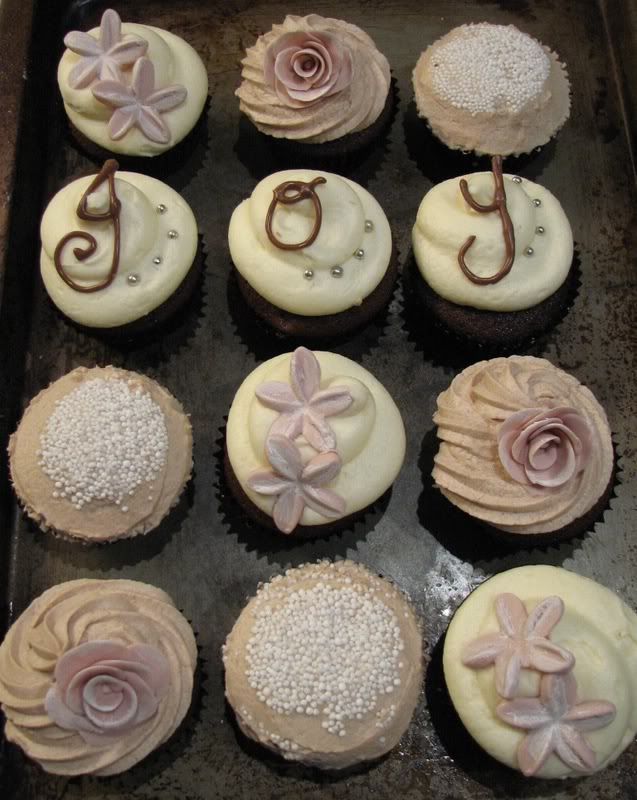 Little blossoms adorned the tops of some...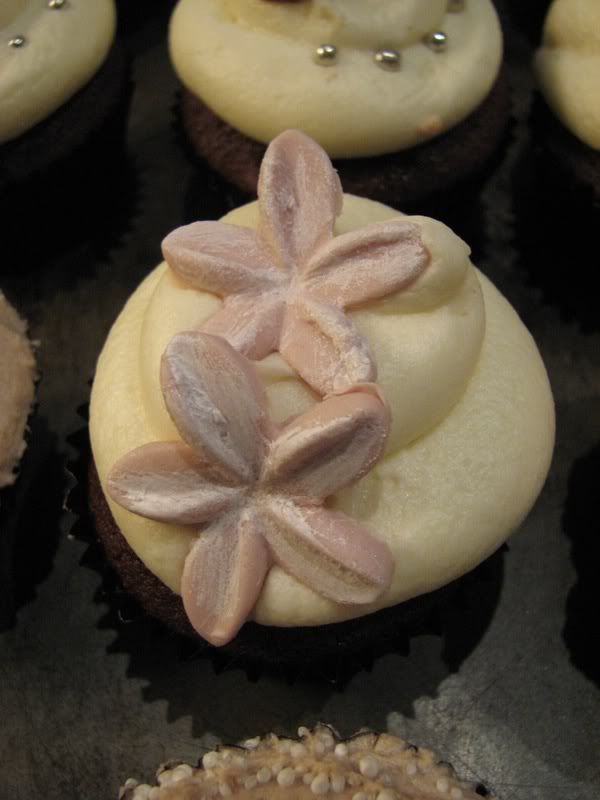 ...while tiny white sprinkles topped some others...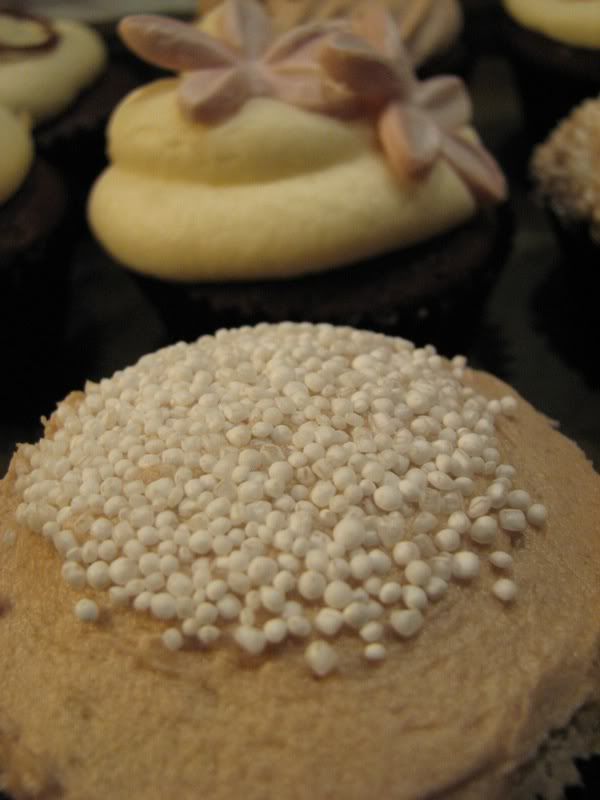 ...and here they all are, packaged up and ready to be gobbled up!