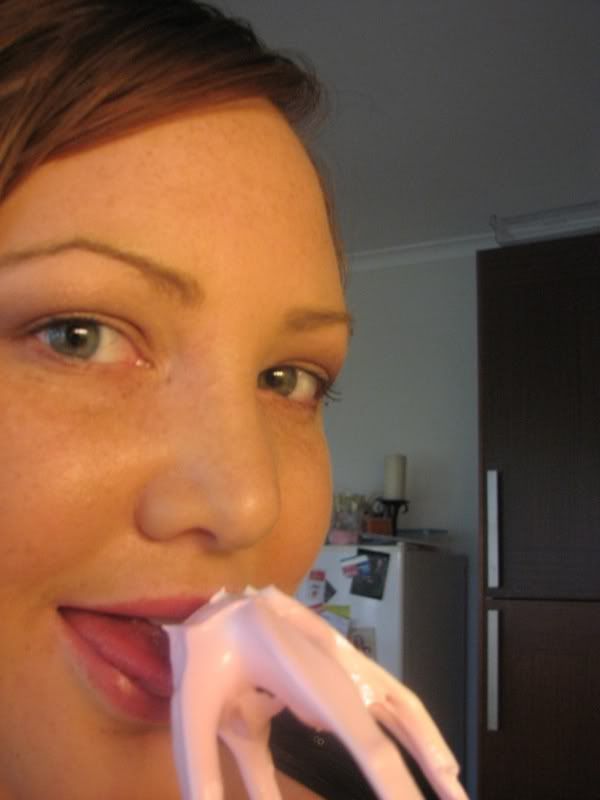 ...and here's what happens when you're a little TOO into your frosting...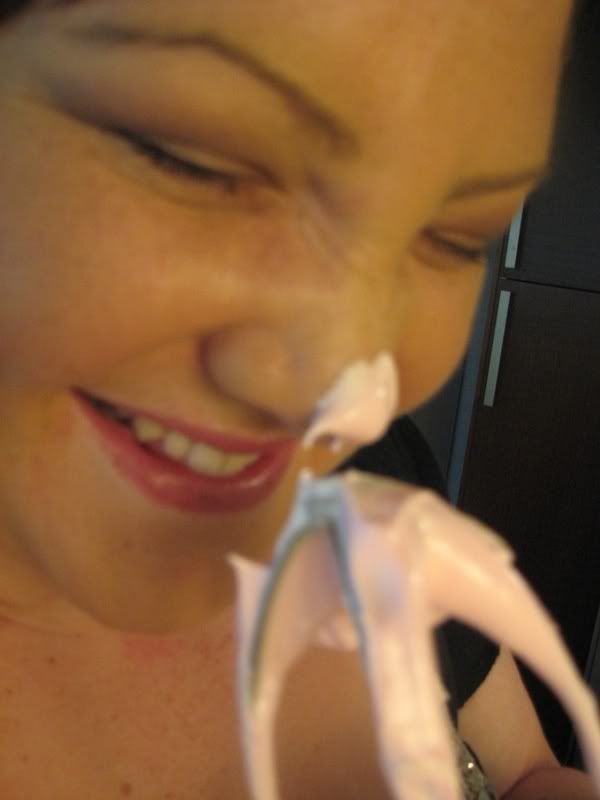 Oops.
Ok, well the frosting has a name, and it's rosewater marshmallow. I couldn't wait to smooth this over some very vanilla cupcakes (very vanilla because I popped in extract and bean paste...nothing like vanilla bean flecks in your batter!)
I was a little dismayed that I didn't have any sugar flowers prepared as they would have looked gorgeous with the glossy sheen of the marshmallow. I did, however, settle for these cute conversation hearts.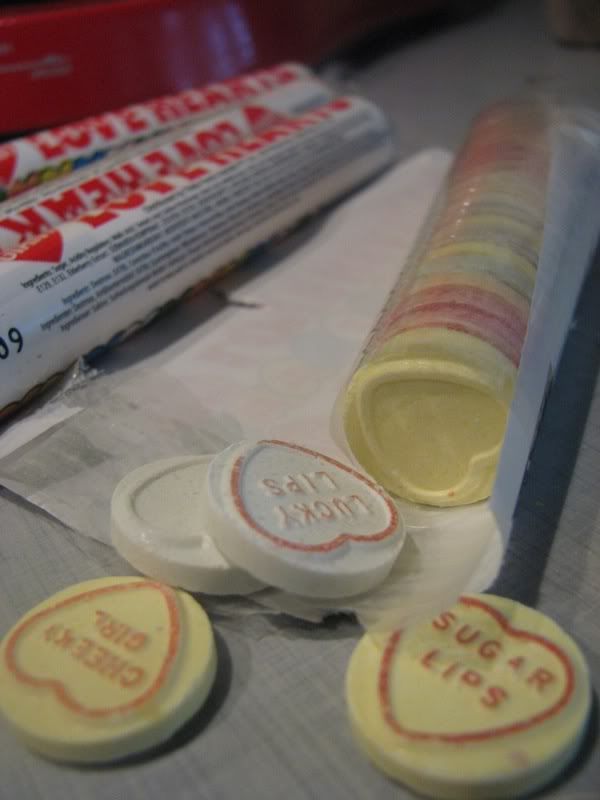 These conversation hearts have changed considerably since my childhood; gone are the sweet little phrases that you bashfully wanted to push into the palm of your school crush. Their replacement? 'Text me', 'email me', 'page me'. Nothing like a technological revolution on romance.
And by now I'm sure you're salivating, desperate for this recipe...or maybe that's just me. I really love this frosting (can you tell?)
This makes enough to ice about 24 cupcakes.
Rosewater Marshmallow Frosting
1/4 cup water
1 cup caster sugar
1/4 tsp cream of tarter
1 tsp rosewater essence
3 egg whites
1 drop gel food colouring/a couple of drops liquid colouring if required
Place the first four ingredients in a saucepan over high heat and stir until the sugar has dissolved. Leave it to boil for 3 mins then take it off the heat (important as you don't want it to turn into toffee!) Whip the egg whites until soft peaks form, then add the sugar mixture and food colouring and beat until it's glossy.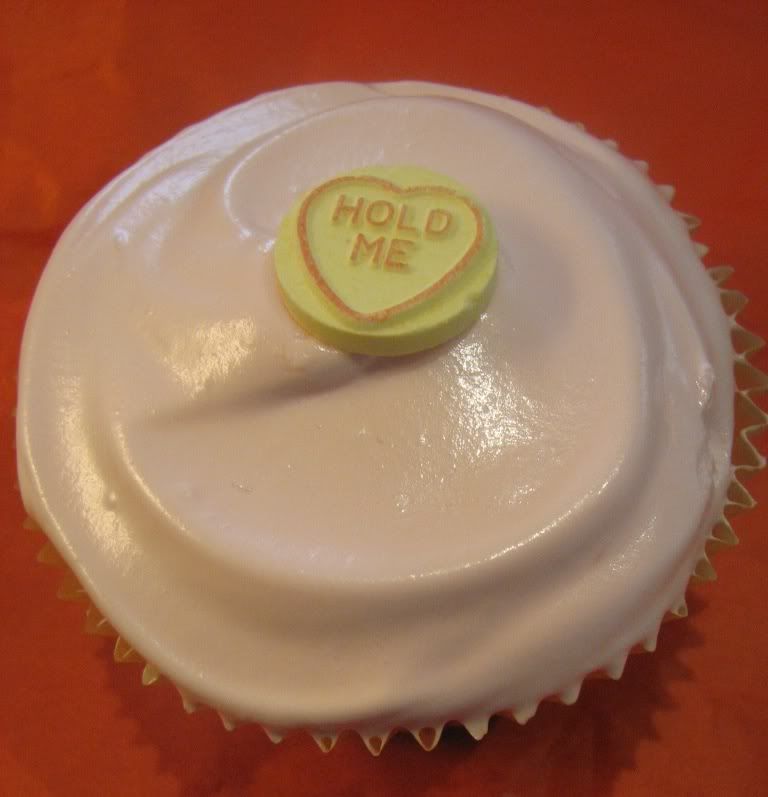 The result is absolutely divine.