So I was walking around aimlessly in the supermarket the other day (I do this more often than any person should) and came across this...thing.
It kind of looked like a tomato, but it was orange...and the leaves on top weren't tomato-ish.
I had discovered the PERSIMMON.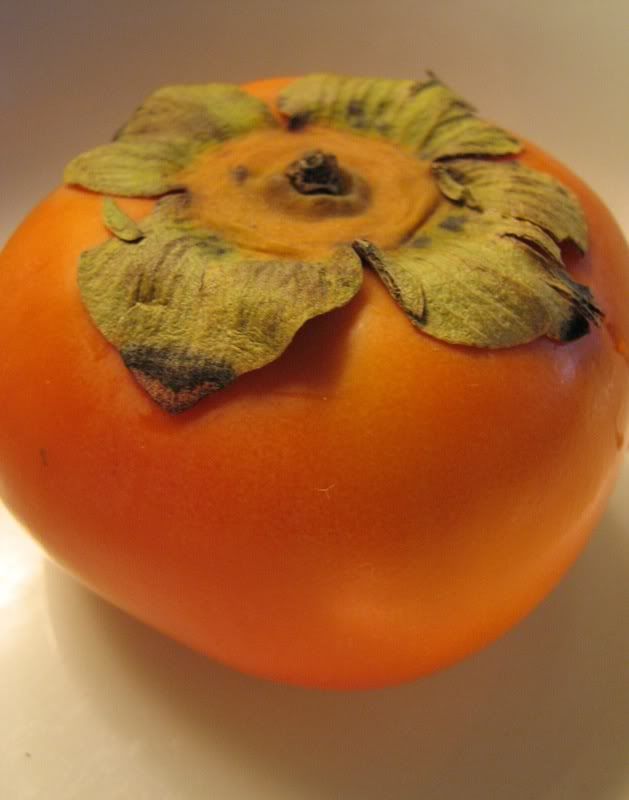 Yes, I understand that this fruit has been around for, well, EVER, but I am somewhat sheltered in my knowledge of interesting fruits (I'm an apples and oranges kinda gal). Because of this, I grab a new fruit when I see one and then take it home for Google to work its magic for some ideas on what to do with the bloody thing.
Google told me that persimmon is best paired with cloves (urgh) and other spices so I thought I would team it with cinnamon in an icing.
But what cake would be great under this icing?
I thought I would make up a banana/honey something-or-other. I ended up making banana and honey cupcakes and topped them with persimmon icing, dusted with cinnamon. Mmm.
Banana and honey cupcakes with persimmon icing
110g butter, cubed & softened
3/4 cup brown sugar
2 eggs
2 over-ripe bananas, mashed
1 large tablespoon honey
1 1/2 cups SR flour
1/2 cup milk
Preheat oven to 180c (160c for us fan forced folk) Cream butter and sugar until fluffy. Add eggs one at a time, then add bananas. Sift flour, add half the flour and half the milk and stir until combined. Add rest of milk and flour and stir until combined (don't over-stir the mixture or it will lose its fluffiness). Bake for 14-20 minutes (baking time will depend on what cupcake liners you use - mine took longer because they were large liners).
The icing is a simple one - just cream three tablespoons of butter and add the pulp of one persimmon. Add a tablespoon of lemon juice and enough icing sugar to make it a nice consistency (about 3-4 cups).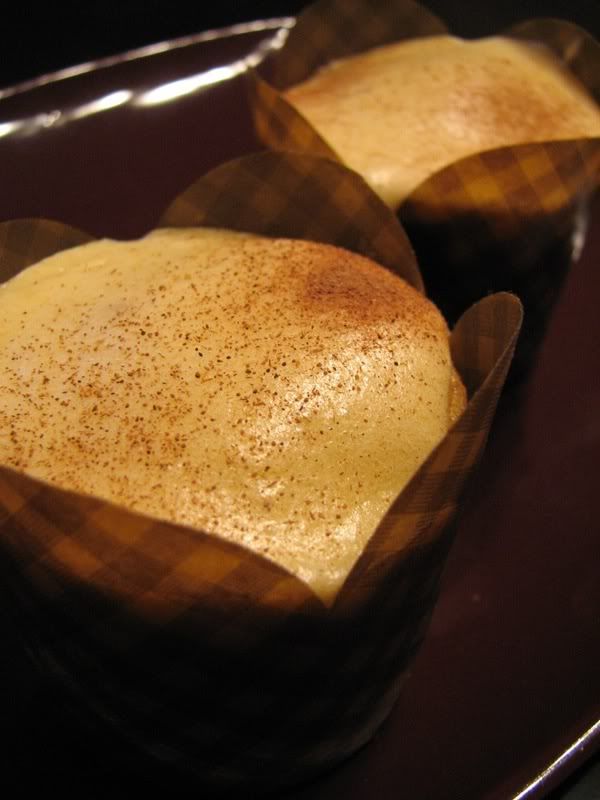 Oh and these cakes had a purpose - it's my other half's birthday today. Here he is enjoying his birthday cupcake!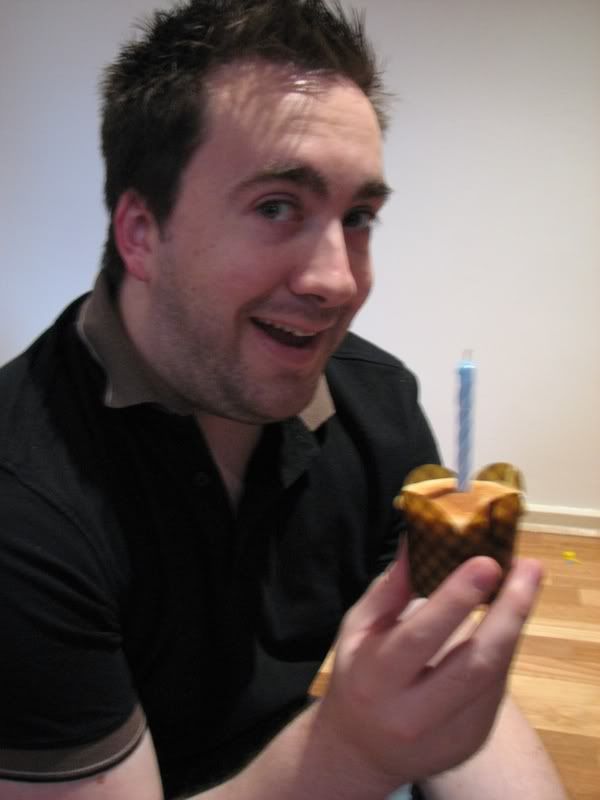 Happy Birthday Justin and happy caking to everyone else!