Whew! It was another week full of baking and though I had a lot of fun, I am glad to be able to put my feet up for a little while.
First was the cake I made for my manager's birthday. You might think "oh my god, what a suck" but we're a tight knit bunch at work (not a mean feat when there's 400 of us just in my project alone!) Those of us in management are all good mates and when there's a birthday, it's guaranteed that there will be cake of some description.
Jo is one of my very favourite people who is always a shoulder to cry/whinge/laugh on. Happy birthday lovely!
For Josephina Consuela (as she is affectionately known) it was very vanilla cake smothered in raspberry buttercream. Ola!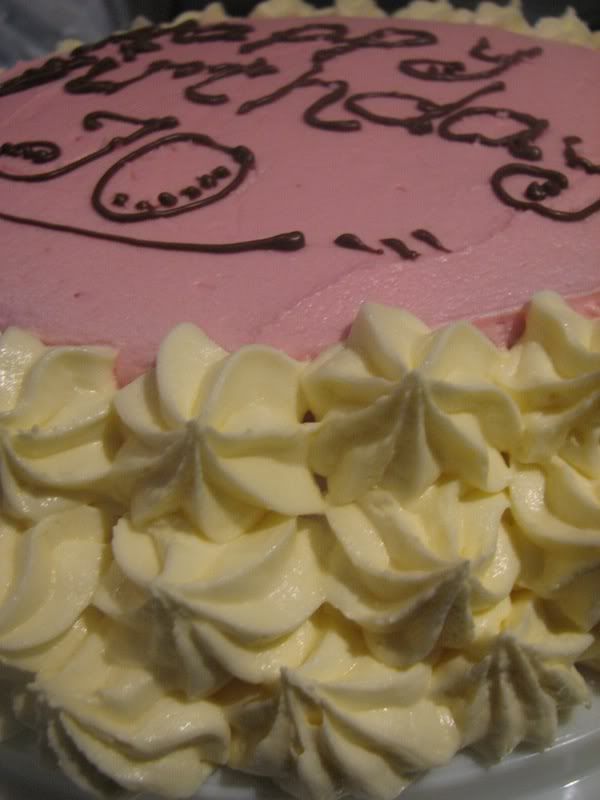 Next, it was Dora the Explorer cupcakes for Jo's neice's birthday.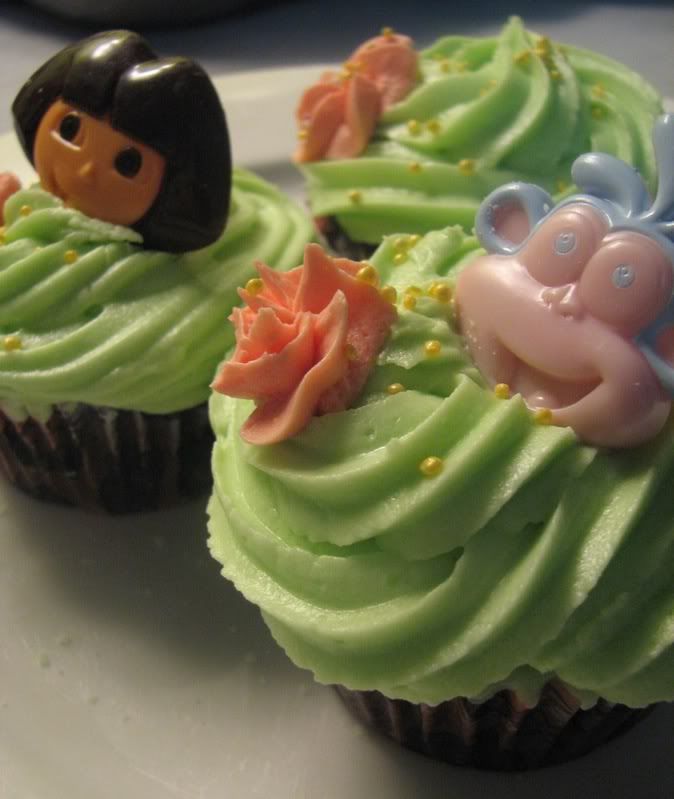 After a semi disaster with the Dora cupcake liners not sticking to the cake (arghhh!) it all worked out in the end. These chocolate cupcakes were topped with green buttercream, yellow sprinkles, buttercream flowers and cupcake rings.
Here's Dora: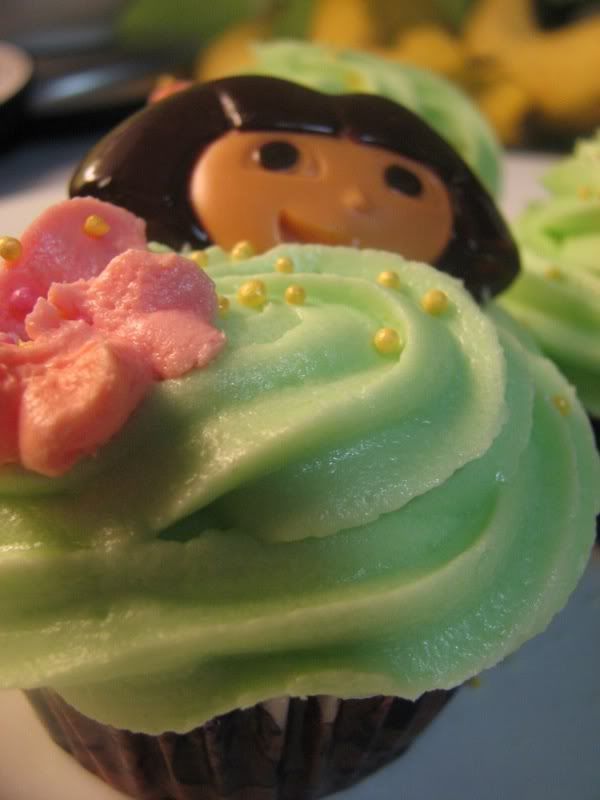 And we couldn't forget Boots, Dora's sidekick!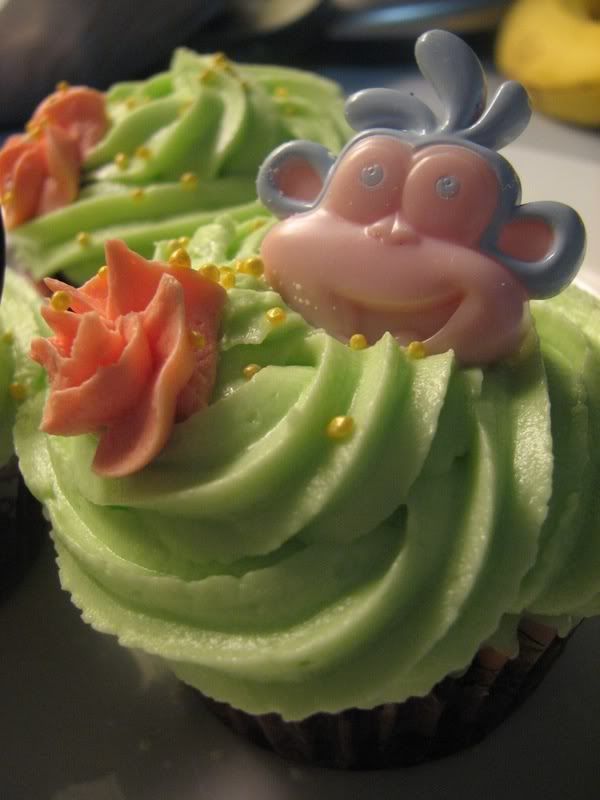 Next in the kitchen of Kel it was chocolate cupcakes for D, another member of a forum I'm part of. I've been told these are a surprise, so shhh don't tell D's hubby!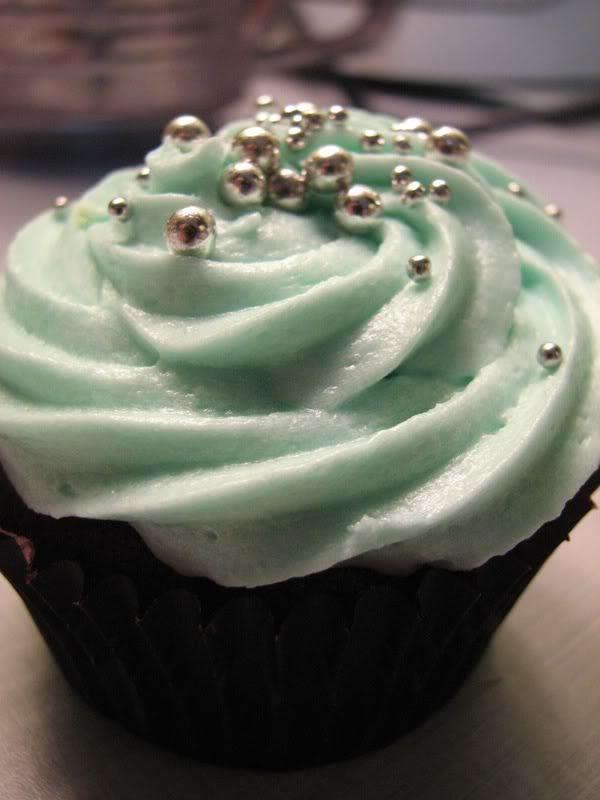 And this morning, being ANZAC day, I simply had to make some ANZAC biscuits.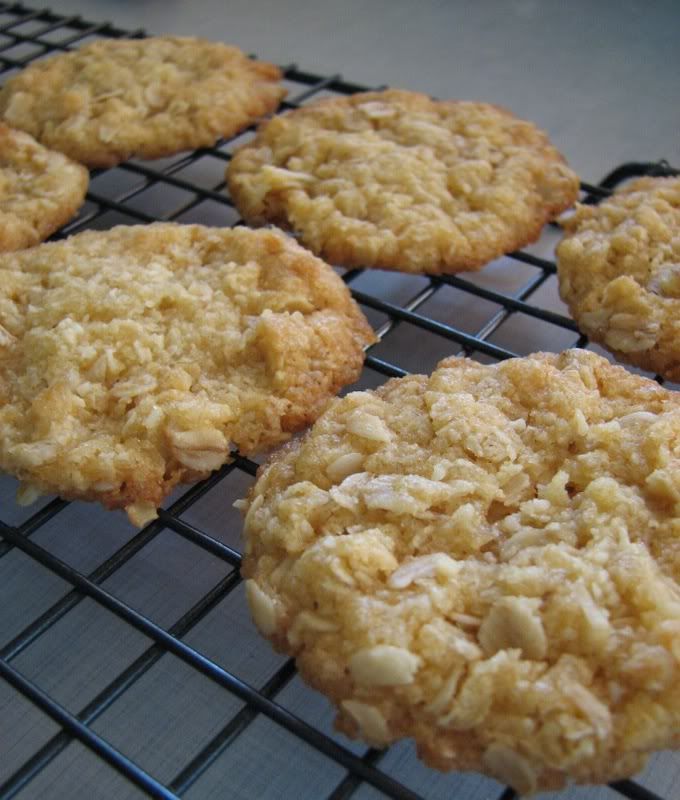 ANZAC stands for the Australia and New Zealand Army Corps, and it is the term given to the soldiers who landed at Gallipoli (Turkey) on 25th April 1915. On the 25th of April every year we Aussies remember our fallen soldiers that have lost their lives defending this brilliant country of ours. It is a solemn and sacred day on the Australian calendar and we will never forget what these men and women did for this country.
ANZAC biscuits are true Aussie tucker and are a must for ANZAC day, along with other Aussie favourites such as lamingtons and pavlova (sorry Kiwis, I still maintain we invented the pav!)
These biscuits were sent over to the troops during the war because they had such a long shelf life. Traditionally these biscuits were made to be very hard, and some soldiers ground them up for porridge. I prefer them chewy, but the choice is up to you.
There are many recipes floating around, but mine is a very easy one with minimal ingredients.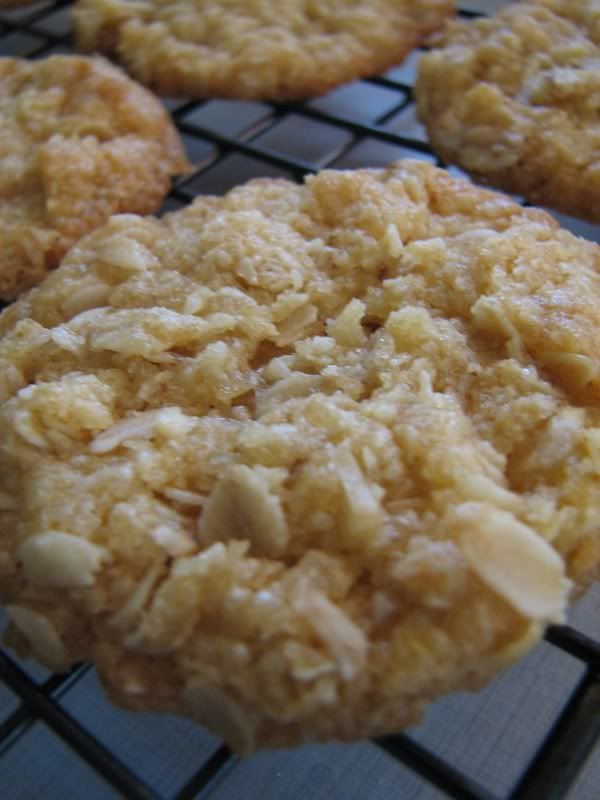 150g butter
1 large tablespoon of golden syrup
150g sugar
75g self raising flour
75g dessicated coconut
100g rolled oats
Preheat oven to 180c (160 for us fan forced folk). Melt butter, golden syrup and sugar in a small saucepan. Combine flour, coconut and oats into a large bowl and add butter mixture. Stir until well combined. Line two baking trays with non stick baking paper and place teaspoonfuls of mixture well apart (these spread quite a bit, so be careful you don't put them too close together). Flatten the balls slightly with the back of a spoon. Bake for 8 minutes for chewy biscuits or 10 minutes for crunchy. Remove from oven and let stand for a few minutes until cooled slightly. Transfer to a wire rack.
This recipe makes about 40 biscuits.
Happy ANZAC day everyone, and have a wonderful weekend!