I've had a very busy weekend in the kitchen!
On Friday I had an order for a 30th cake. The client requested it be a chocolate mud cake, but she allowed me the freedom to get creative (always fun!) She advised me her husband (the birthday boy) was into body building, so I thought I'd tie that into his cake.
I made him a chocolate mud cake and covered it in dark chocolate ganache. Surrounding it was a patterned chocolate collar along with some swirls of buttercream.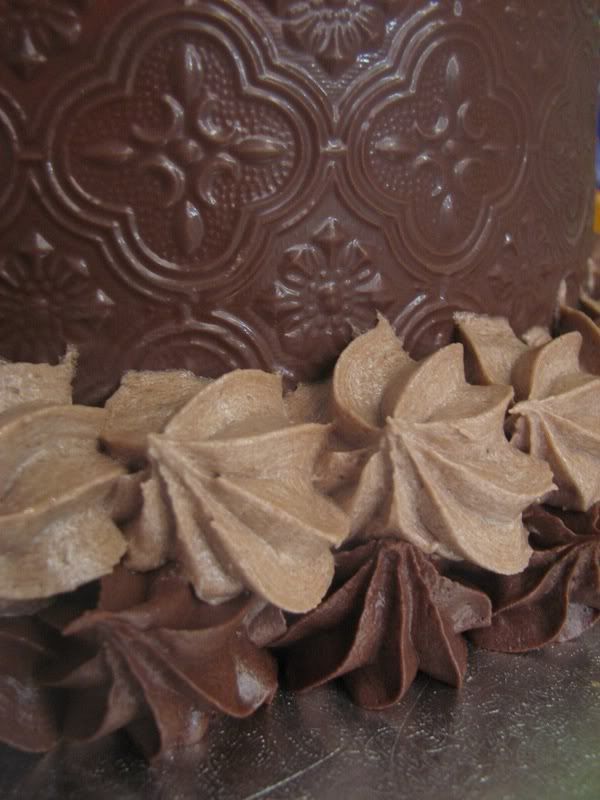 Adorning the cake was a body building topper.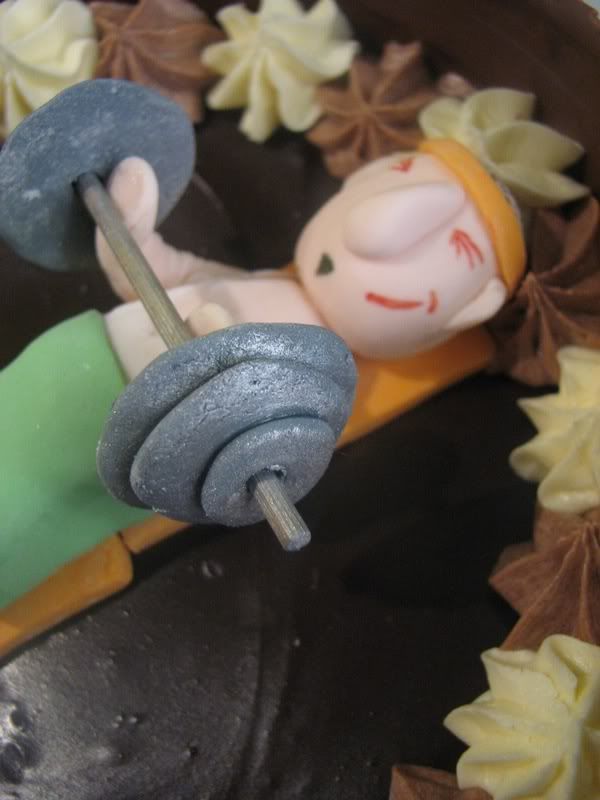 Friday was also the day that my friend Stace was coming down from Sydney. She was down for a wedding and needed a cute and unique present to give the bride and groom. It was decided that we would bake some cupcakes, pair them with a bottle of Moet and leave them in their hotel room for after the wedding (when they would be famished, no doubt).
We decided on very vanilla cupcakes topped with raspberry buttercream and sprinkles. Of course the sprinkles had to match the cute cupcake box that Stace had picked out (we're so coordinated). We also made an edible plaque with the bride & groom's names and their wedding date, and this sat in amongst the cupcakes.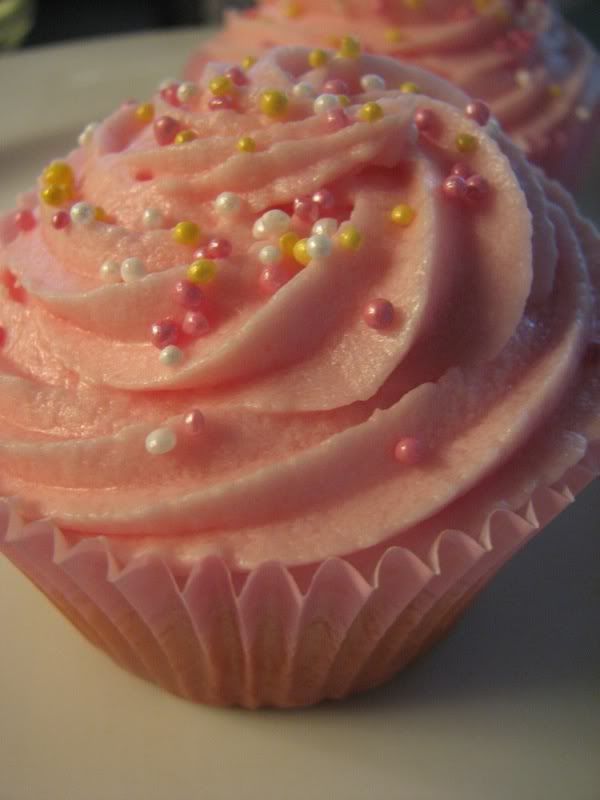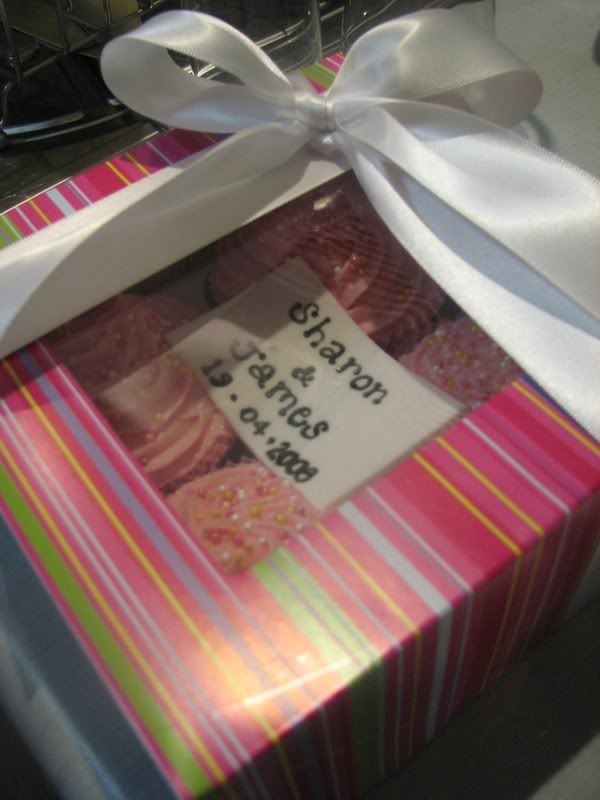 We also made sure we made extra cupcakes for us to scoff. Baking is hard work!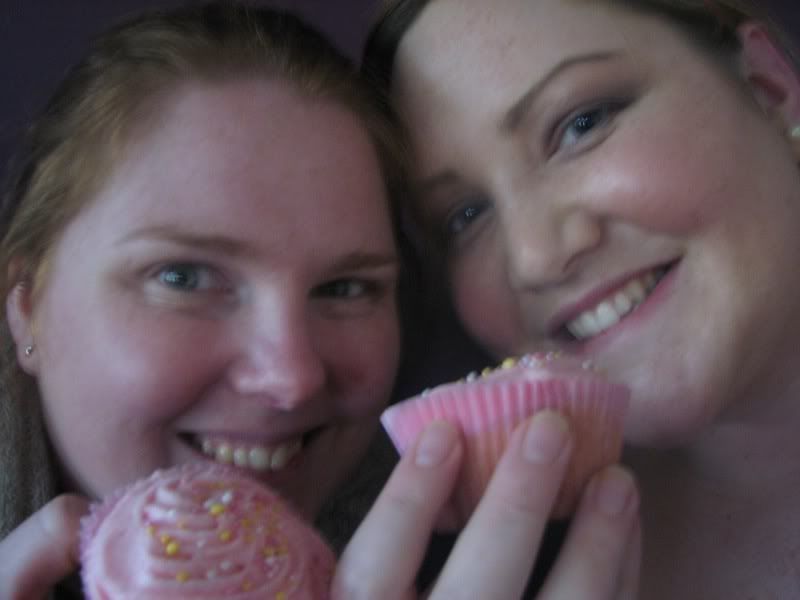 ** WARNING ** SLIGHT RUDENESS AHEAD!
I was asked to do some cuppies for a meet I was going to, and of course they had to make reference to the word that brought us all together...mofo. It's a long and intriguing story that I might tell you one day.
Here are my mofo cupcakes for my very favourite mofos.
They were very vanilla cupcakes stuffed with rich and decadent Haighs dark chocolate sauce and topped with white chocolate ganache.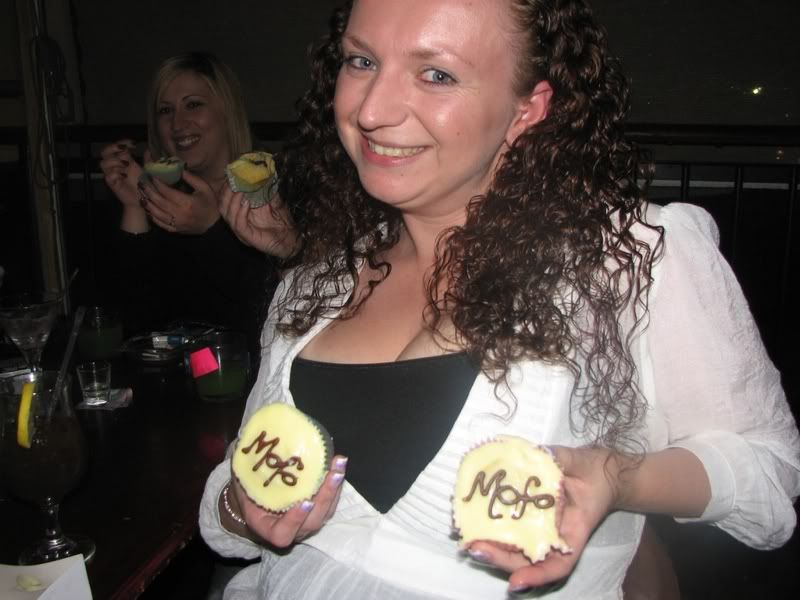 So there you have it! A weekend of cakes, cupcakes and weddings...oh my!
Happy caking everyone!
Kel xo