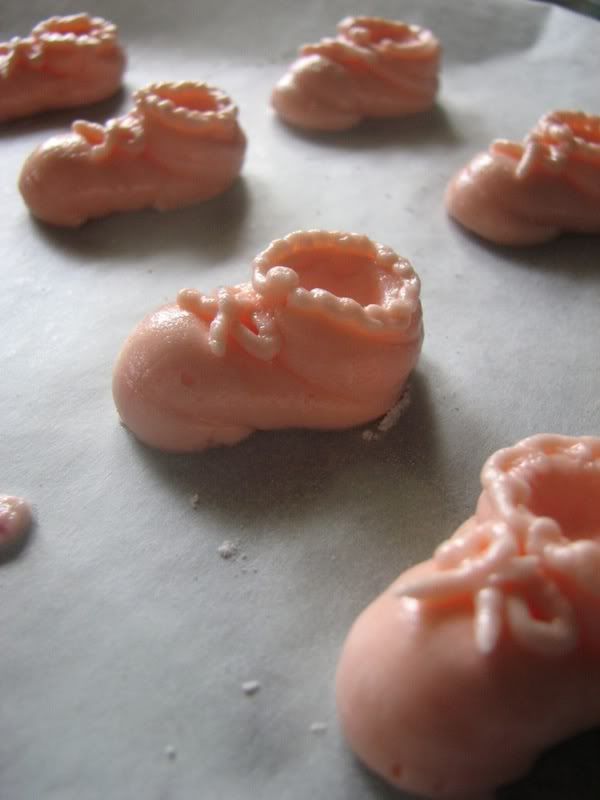 I made these cute buttercream booties today as an experiment for a baby shower order I have coming up. Mum to be is expecting a girl, so it was only fitting I make some pink decorations!
And yes, I am a trooper...less than 24 hours after having my wisdom teeth out in hospital here I am making cake decorations! (Can you tell I don't deal well with being home-bound?)
Stay tuned for baby shower cupcakes in the next coming weeks!