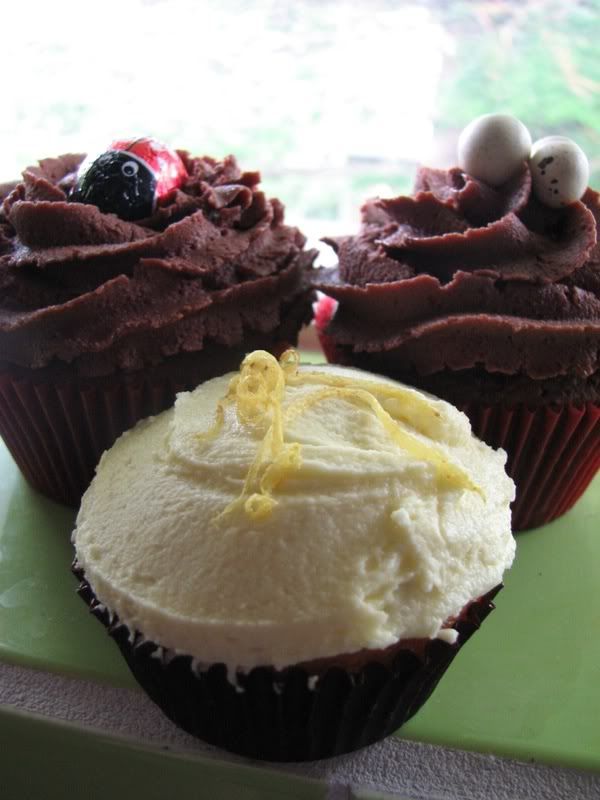 Yes, my friends...the time has come for me to start selling my creations! I am very excited to announce that my business website will be up and running very shortly. In the meantime, feel free to keep checking back here for my latest cupcake creations.
Here are my first orders for Hayley and Habib. They each ordered one dozen (my minimum order) but chose half and half (perfectly fine in most cases!) They are each getting 6 chocolate and 6 lemon & coconut. Delicious choices, I must say!
I topped Habib's chocolate cupcakes with dragon eggs (see previous post) and Hayley's with cute chocolate ladybugs. I thought Habib may object to such a feminine cupcake!
The lemon and coconut cupcakes were topped with lemon buttercream and lemon zest.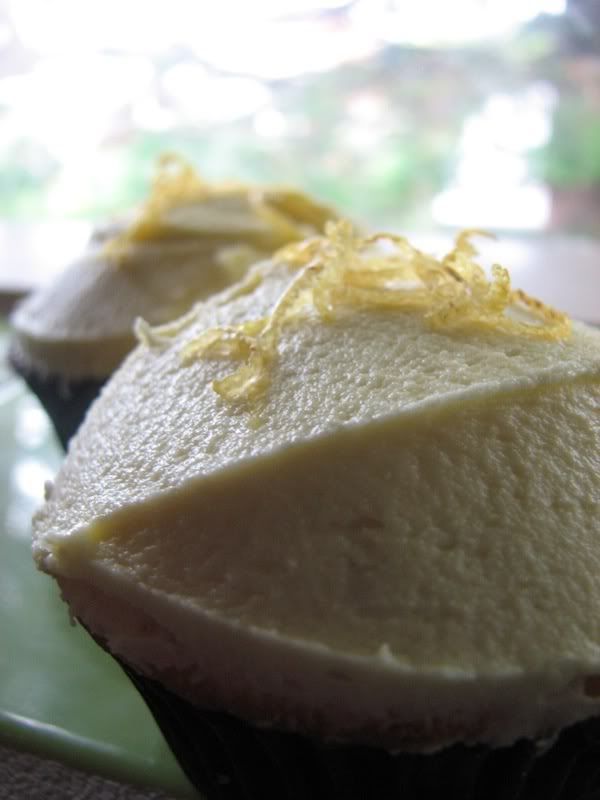 And here they all are, boxed up and ready for transportation!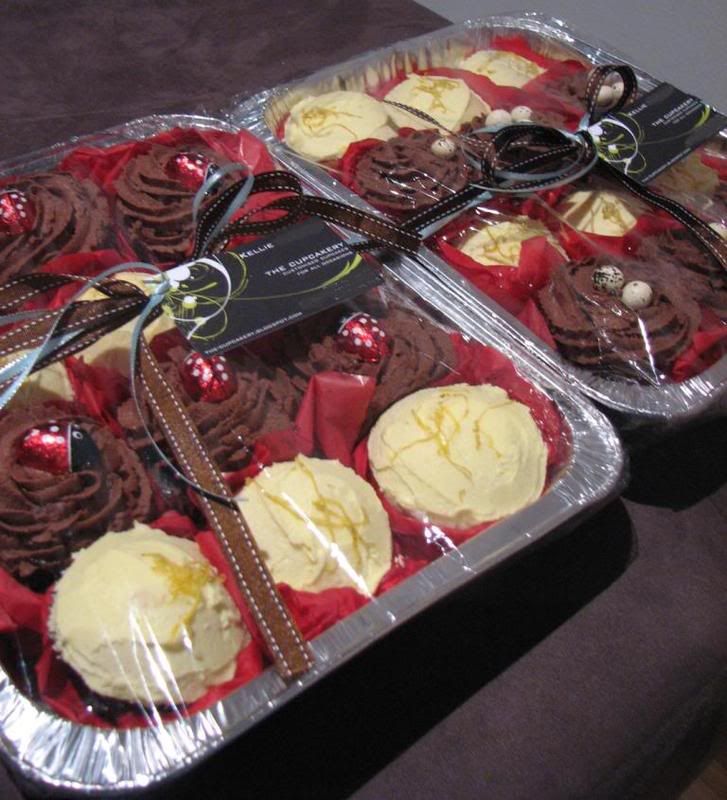 I hope you all had a wonderful weekend!
Kel