By popular demand, I present to you...
Red Velvet cupcakes, topped with vanilla buttercream and Valentines-themed sprinkles.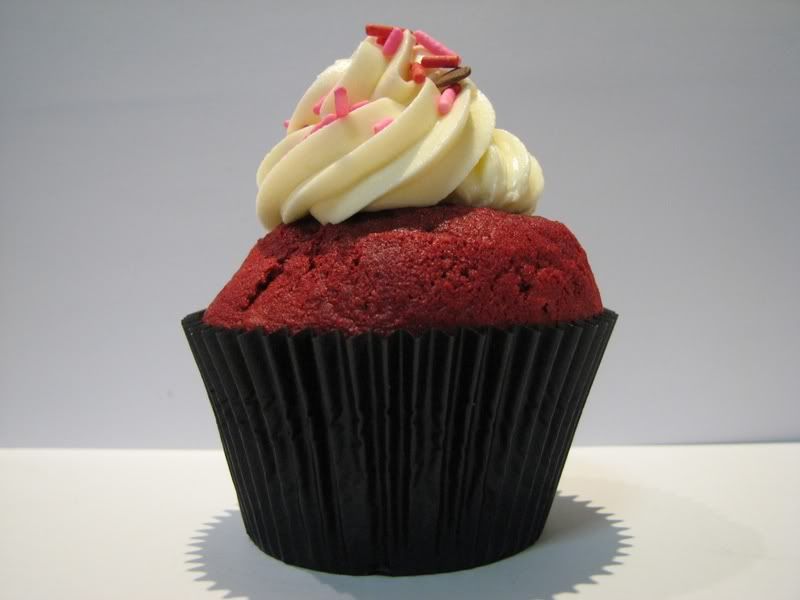 These are a light chocolatey cupcake with a distinctive twist - their vibrant red colouring. I know, I know, I made a cardinal sin when I topped these with buttercream rather than the traditional cream cheese frosting. To be honest I love vanilla buttercream much more than cream cheese...and on this occasion I didn't have any cream cheese in the fridge (always a good excuse!)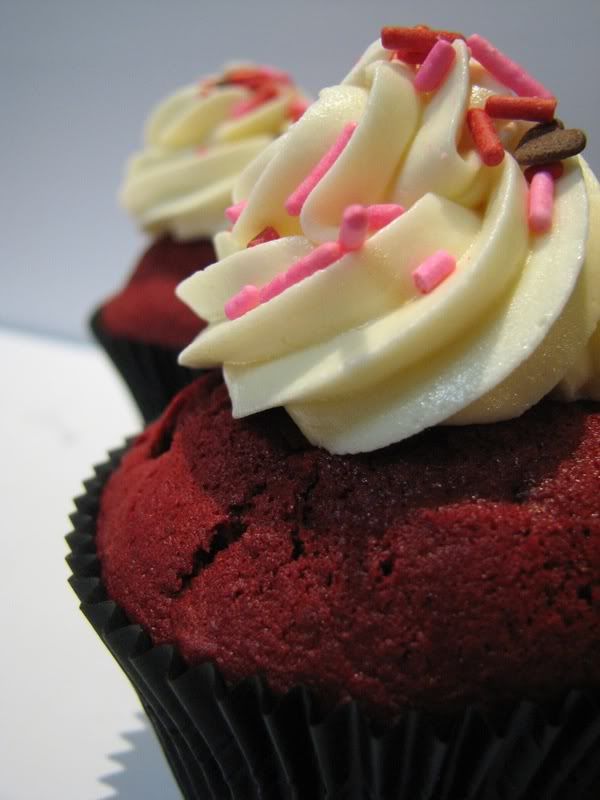 Happy (early) Valentines Day everyone!
Oh and kudos and thanks to my wonderful other half for the first picture featured in today's post :)