...yes, yet another goodbye is in my midst.
It is that of my cousin Liam, pictured below with me at my sister's 18th birthday.
Liam is lucky enough to be heading over to Europe for a while! I am so very jealous. I decided that I would bake chocolate cupcakes for the world's biggest chocaholic (yes, he's worse than I...not a small feat, I must say!)
I present to you...
Chocolate cupcakes topped with chocolate buttercream frosting & dragon's eggs.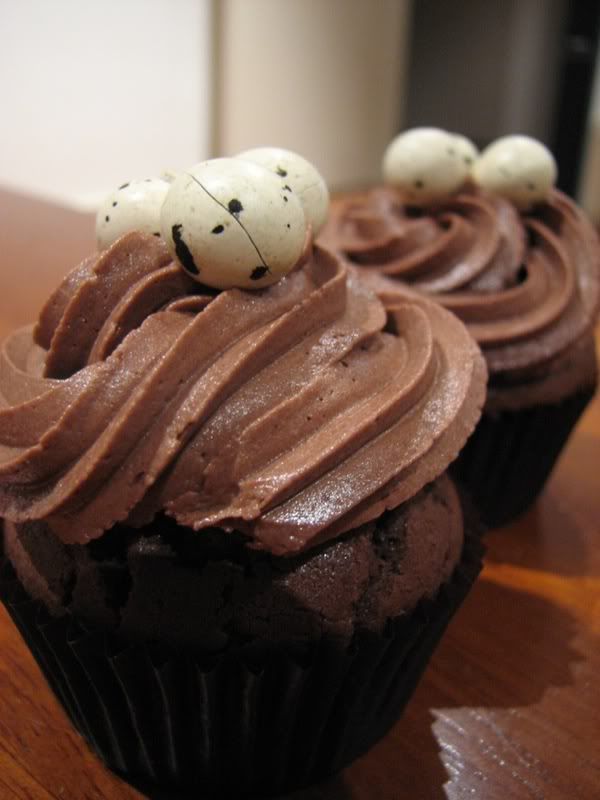 Now, dragon's eggs are some sort of nutty confectionery (sort of like a peanut M & M with crushed nuts instead of a whole nut). They are quite yummy, and their interesting look made for a very cute cupcake.