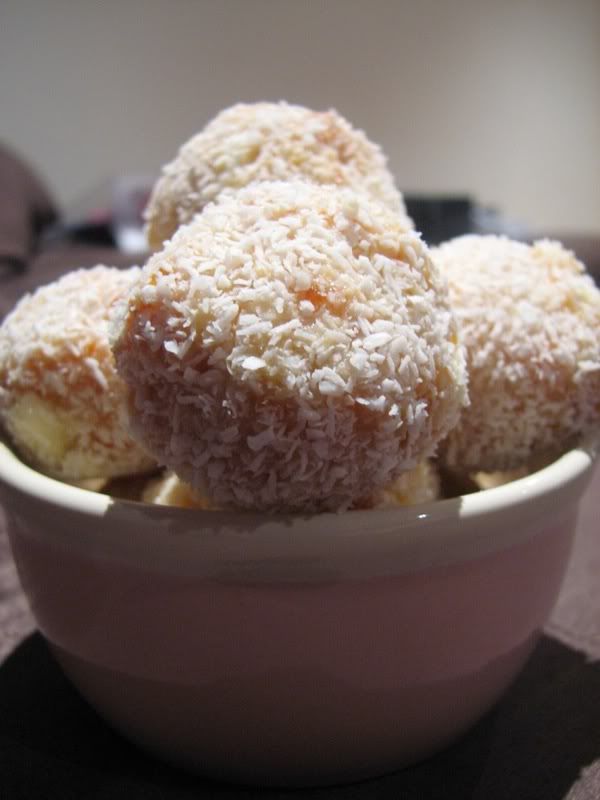 This is a really quick and easy yet satisfyingly sinful treat that is ready to eat pretty much straight away.
Apricot Bites
Ingredients
125g (about half a packet) Scotch Finger biscuits
125g dried apricots
1/4 cup dessicated coconut
2/3 can condensed milk
1/3 cup white chocolate buds or chips, chopped/crushed
10 large white marshmallows, chopped finely
1 cup dessicated coconut (extra, for rolling)
Pop the biscuits and apricots in the food processor and blitz until fine. Transfer mixture into a large mixing bowl and add the remaining ingredients. Mix until combined. Roll into balls, roll in coconut and pop in the fridge until set.
The amount of balls you get out of this recipe will depend on how large you make them, but you can expect to get between 20 and 30 out of this mixture.