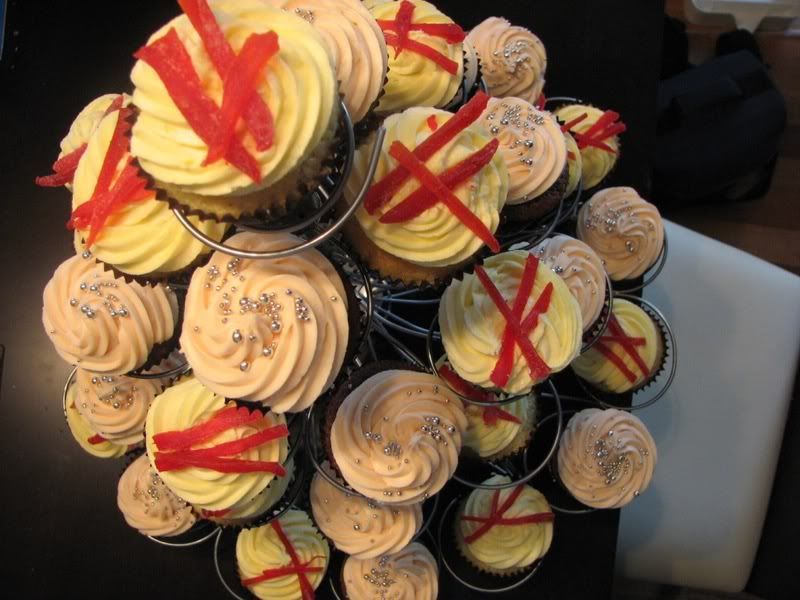 Today we say goodbye to another of my dearest friends, Ben. He is moving to Sydney and, in true Ben style, is throwing a soiree tonight in honour of the big move and his birthday, which is tomorrow. He asked me to provide cupcakes for the occasion, so of course I obliged.
Firstly, I made chocolate cupcakes. I cut a cone out of the top with a paring knife and stuffed a raspberry inside.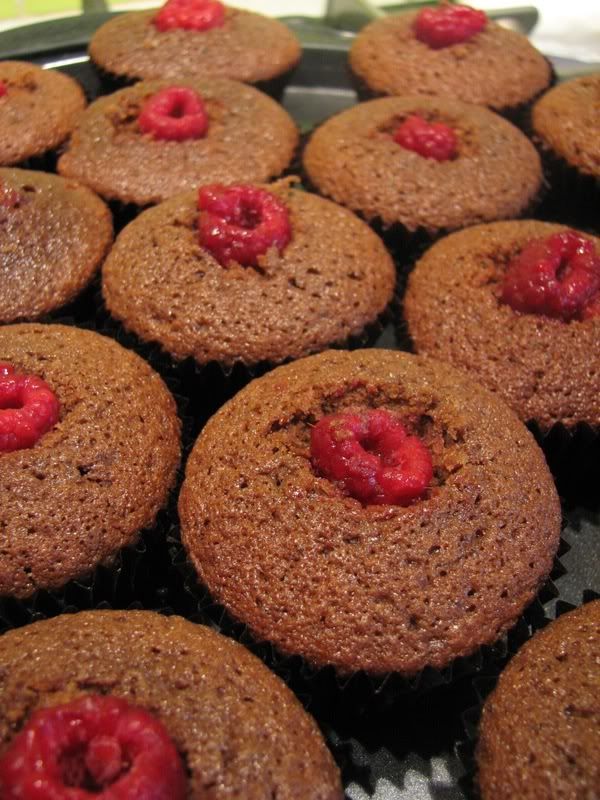 I then piped on raspberry buttercream and finished the look with silver cachous of varying sizes.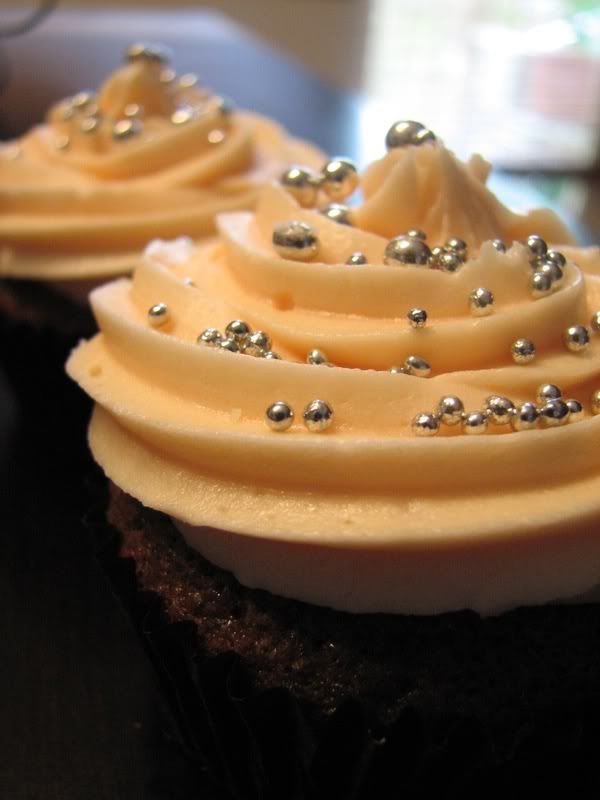 I then made some lemon cupcakes and topped them with lemon buttercream and papaya shards.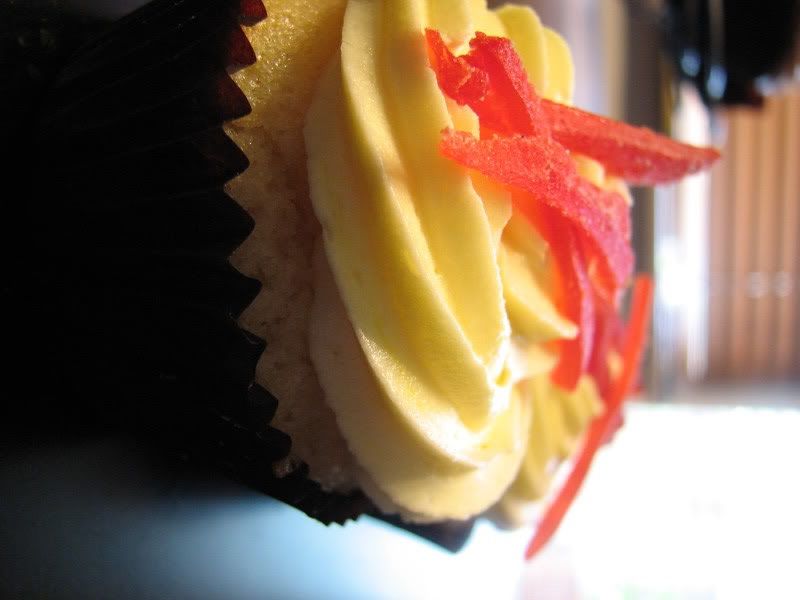 I also made a surprise cutting cake for Ben in honour of him going to Sydney. It is a tall layered chocolate cake with a raspberry centre and is covered in marbled fondant. Decorating it are some pastillage stars, silver cachous, buttercream and a little toy Qantas plane. I hope he likes it.