For those of you not in the know, Melbourne is currently having a heatwave. It got to 44 degrees celsius here yesterday (111 degrees farenheit) which just so happened to be New Year's Eve. Wonderful.
I decided to combat the heat by making some mango sorbet using the gorgeous mangoes I picked up at the market on Sunday.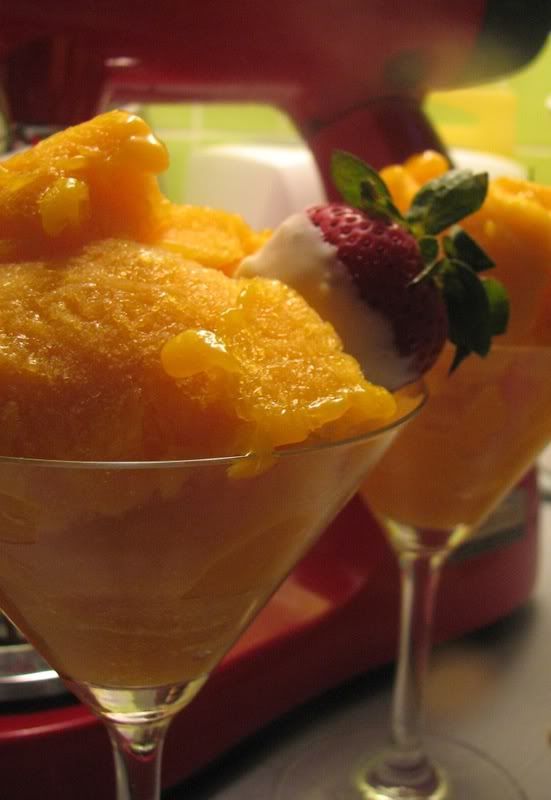 Ingredients
1/2 cup sugar
1/2 cup water
4 large ripe mangoes
1/4 cup fresh lemon juice
2 egg whites
Method

Combine sugar and water in a small saucepan and stir over medium heat until the sugar dissolves. Bring to the boil, then remove from heat and cool.

Chop mango flesh and puree in a blender or food processor until smooth. Add lemon juice and cooled sugar syrup and process until combined.

Pour into a small metal tray and freeze until almost set.
When sorbet is almost set, whip the egg whites until they form soft peaks. Pour sorbet and egg whites into bowl of mixer (you will probably find that all the mixture won't fit in the blender or food processor so that's where my Mixmaster came in handy) and process until smooth. Refreeze until firm.
You can serve scoops of sorbet with toasted coconut, sliced mango or chocolate dipped strawberries.