I will admit, I 'borrowed' this idea from dear Jamie Oliver. He refers to it as 'Sheila's Pudding', whereas since I had adopted it and made it my own, I will call it 'Kel's Pudding'. Original, huh.
Jamie uses peaches while I used yellow nectarines that I picked up from the market last week. The pudding is really not pudding-like at all; it is more cake-like, with nectarines peeking out from underneath.
Ingredients:
10 nectarines, halved
4 tablespoons of an unrefined sugar, such as demerara
4 tablespoons water
1 tablespoon vanilla essence (or you could use a vanilla pod if you're feeling particularly decadent)
125g butter
125g caster sugar
125g self raising flour
2 large eggs
Method:
Preheat oven to 180c. Combine nectarines, water, vanilla and demerara sugar in a large saucepan and simmer for five minutes. A delicious syrup will form in the bottom of the saucepan.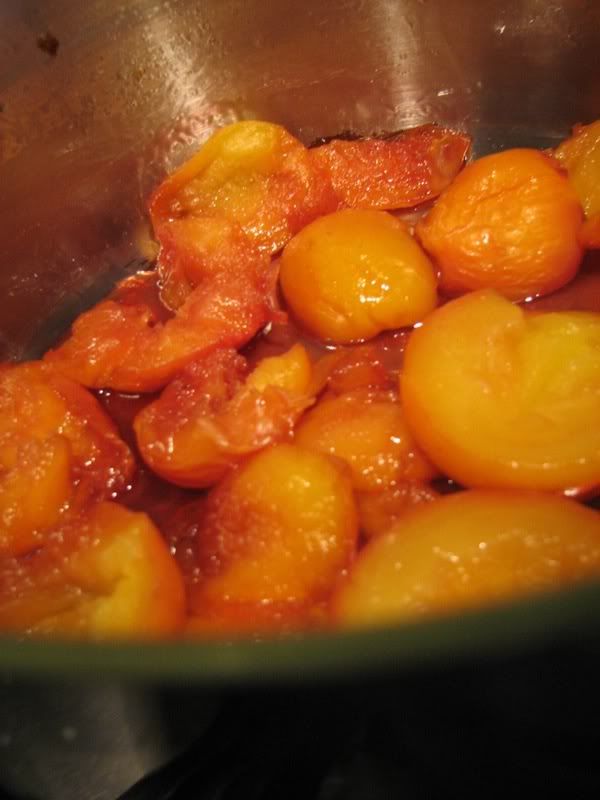 Pour the nectarines and syrup into a lightly greased baking dish.
Beat the eggs, butter and caster sugar together until fluffy. Slowly add the flour and mix thoroughly. Spread over the nectarines. You don't need to spread it evenly; part of this recipe's charm lies in its rustic appearance.

Bake at 180c for 45 minutes. Serve hot or cold with custard, icecream or whipped cream.