We began Christmas on Saturday 22nd December with my mum in Ocean Grove (she will be away in Adelaide visiting her family on the big day so we had an early Christmas with her).
It was lovely - there were a lot of people there (me, my other half, my brother, sister and her boyfriend, plus Mum's partner's kids/partners, plus a friend of Mum's!). We had to leave early as I had to scoot to Ballarat for a Kris Kringle party with my friends but it was great all the same.
Mum put on the traditional Christmas lunch and I provided cupcakes and gingerbread (what a surprise).
I made the She's My Cherry Pie cupcakes (white chocolate and cherry) again, but this time I didn't melt the chocolate beforehand - I left the Melts whole. It was much yummier, so I will do that if/when I make them again. Beware though - they are a very rich cupcake so you'll need to be hungry to finish one!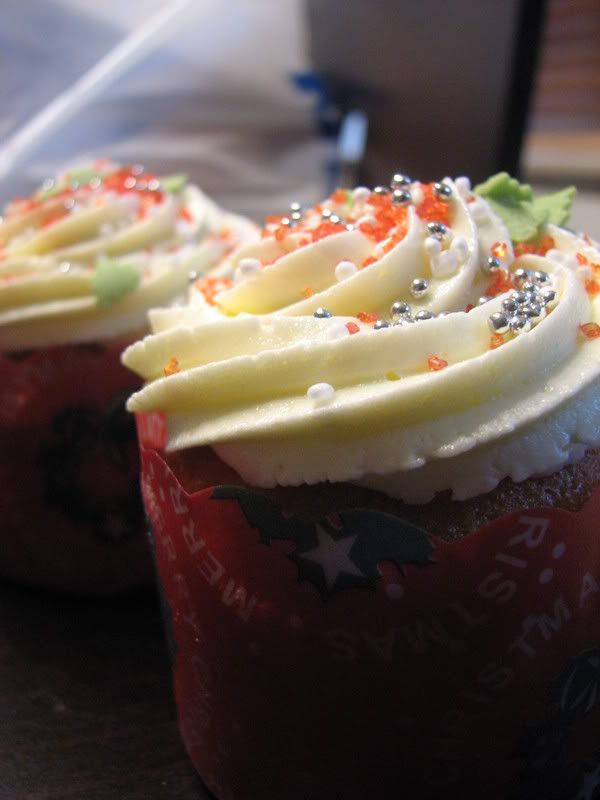 These were topped with vanilla buttercream and Christmas themed sprinkles and silver cachous. Delish!