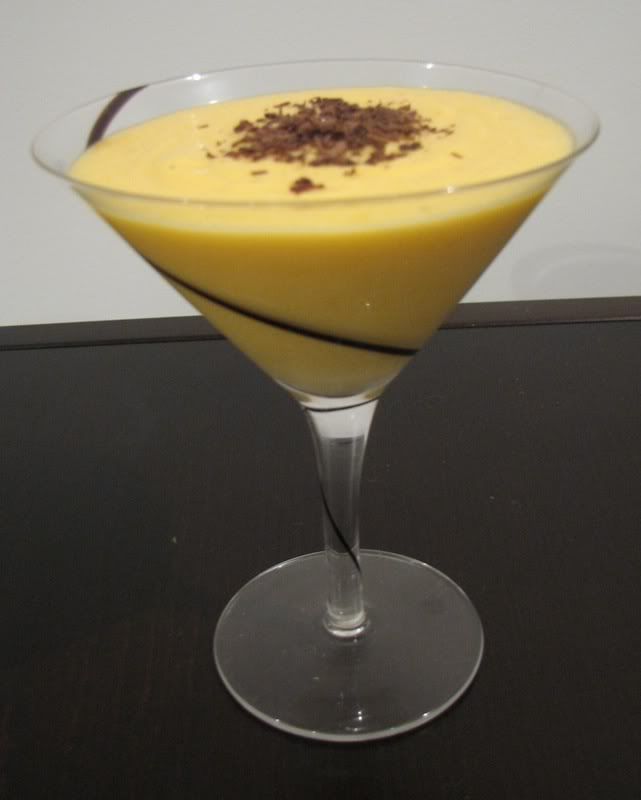 I had the good fortune to find mangos at Aldi for 69 cents yesterday so I felt I simply had to buy a million of them! Then I got home and tried to figure out what to do with them all...
...brainwave!
Here is the mango mousse recipe I created last night.
4 mangos, peeled and chopped roughly
200ml thickened cream
2 tbls caster sugar
2 tsp gelatine powder
1/4 cup boiling water
2 tbls lemon juice
Zap the mangos in the food processor until smooth. Whip cream and caster sugar until soft peaks form. Dissolve the gelatin in the boiling water. Fold in the mango, gelatin and lemon juice into the cream mixture. Spoon into ramekins, top with flaked dark chocolate and chill for several hours until set. Serves four.
Bring on summer! :)