I decided to take advantage of my day off today and have a go at covering a cake in fondant. It's been a mission of mine to do this since I discovered fondant a few weeks ago; however since I was somewhat dubious of my skill I decided to try a small cake first.
Now, when I say small, I mean SMALL. I picked up a tiny tin from Cake Deco a few weeks back (it made sense at the time!) so I thought I'd give that a go.
I appreciate that ready to roll icing does exist...however, me being a glutton for punishment means that I simply must make it myself. Idiot.
Here's the result of my first-time-fondant-fun: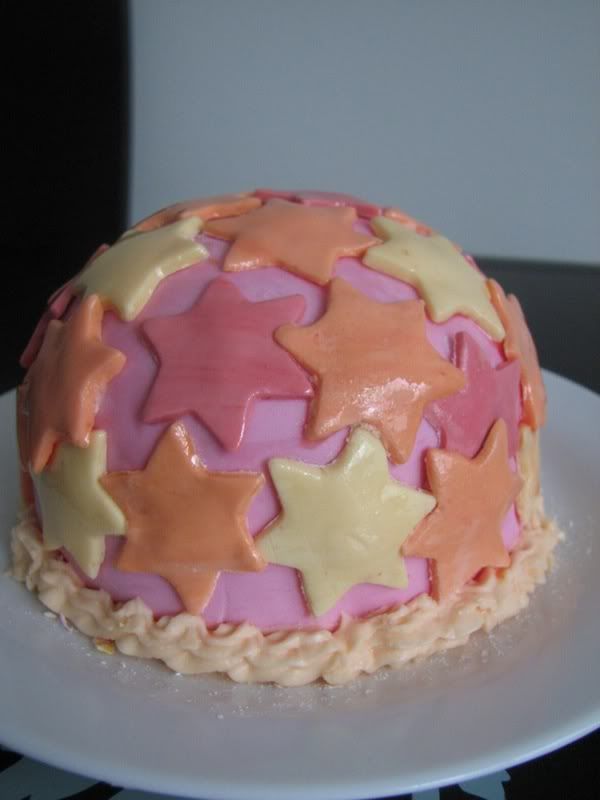 Now, since the cake was freakishly small, I also made some chocolate cupcakes out of the mixture. The mix made one dwarf cake and 12 nicely domed cupcakes.
Naked cupcakes!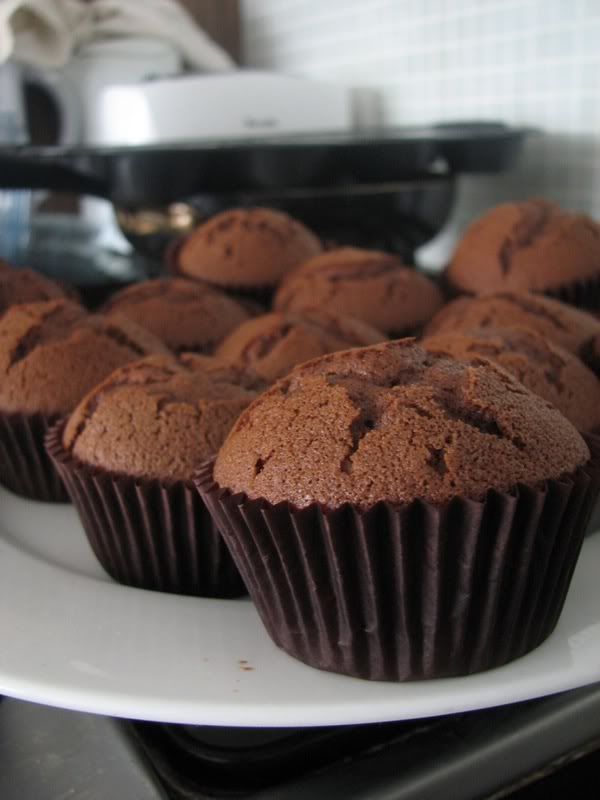 Here's a selection of my day's efforts: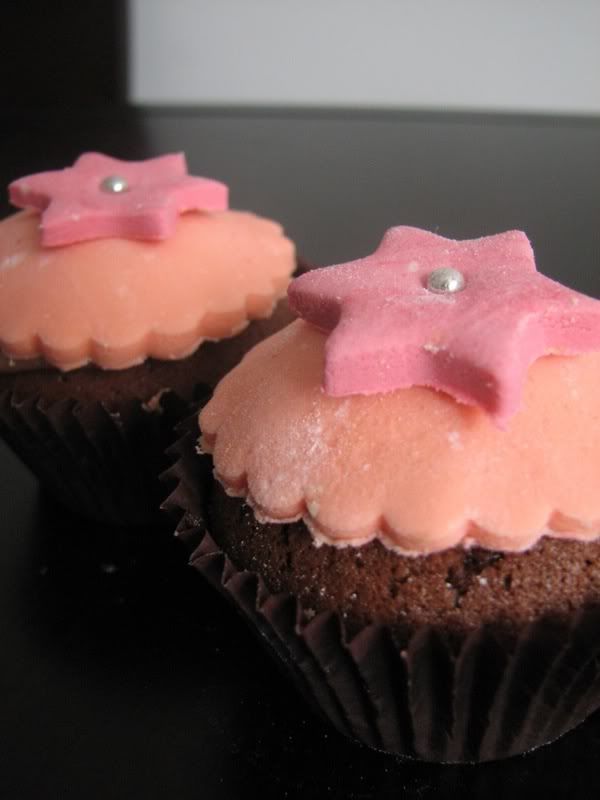 Ooger booger! Halloween cupcakes, in honour of my birthday (yes, it's on the 31st of October, for those of you playing at home!)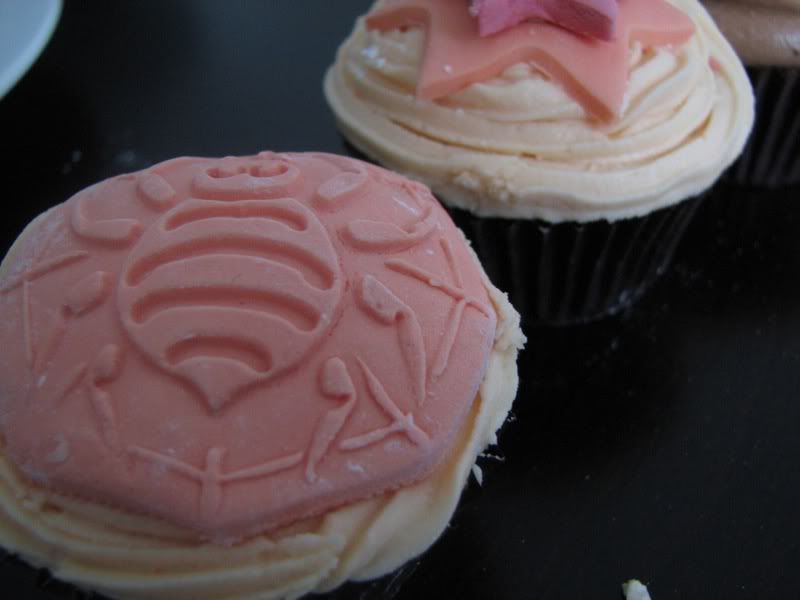 And here they all are. You can see how ridiculously teeny that cake is when it's sitting next to the cupcakes!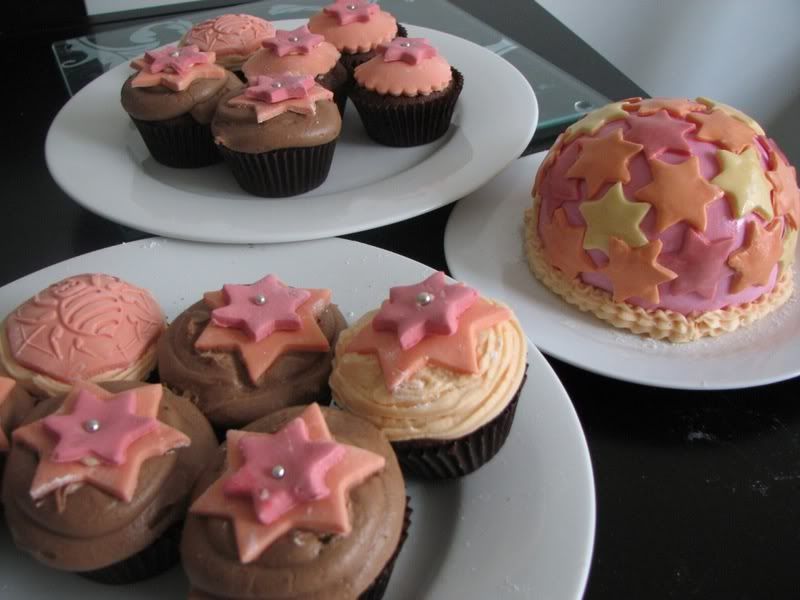 I think I MAY be ready for full-sized-fondant-fun next time.