I am at home sick today, and since my boss has told me that 'you better not bake anything today!!' I thought I would give sugarpaste roses a go. I had some coloured sugarpaste left over from the cake I made the other day, so there was absolutely no baking/cooking/microwaving/simmering involved at all. HA!
Now, I'm quite embarrassed by these pics but they truly show that practice makes...well, not PERFECT, but much better.
I have no idea why I thought this would look anything remotely like a rose. It was my very first attempt, and I almost gave up on this silly idea there and then.
I forced myself to make a couple more, and the results were slightly better.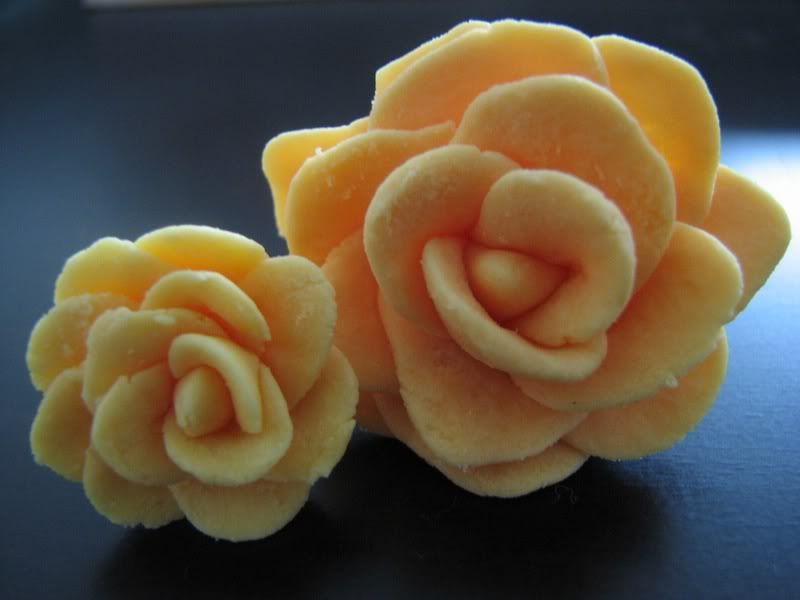 I was finally happy with my last two...in fact, I might use them on my mum's birthday cake later this month.
I'm going to practice some more, because god knows I need all the practice I can get!