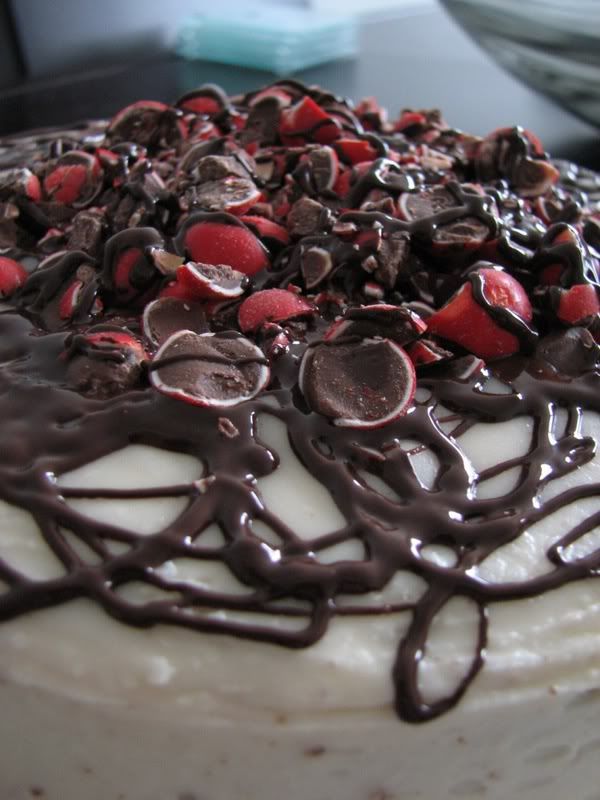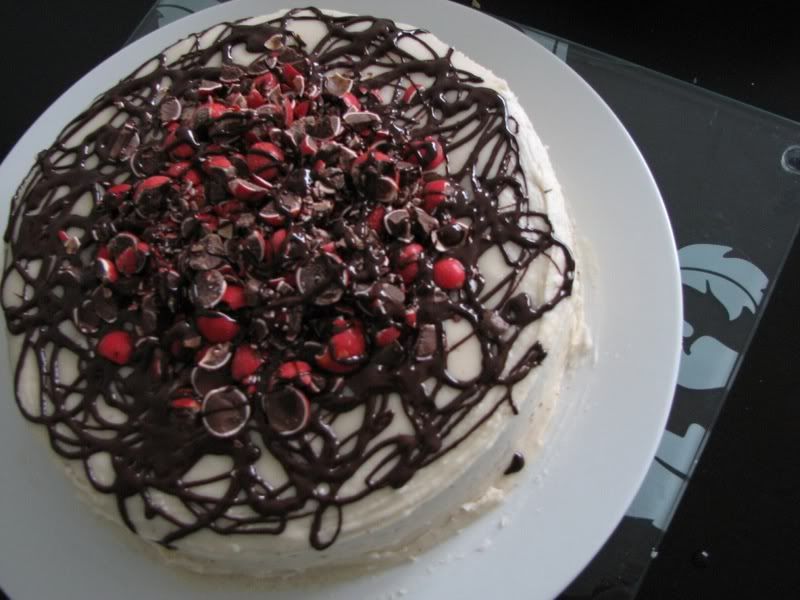 Ingredients:
1 cup self raising flour
3 tbls cocoa powder
1 cup caster sugar
2 eggs
1/2 cup milk
90g butter, melted
1 tsp vanilla essence
Method:
Preheat your oven to 180 degrees (I use a fan forced so those with a conventional oven may need to up the time a little). Grease an 18cm cake tin (I used olive oil spray).
Sift cocoa and flour into a large mixing bowl. Add remaining ingredients and beat for three minutes with an electric mixer. Pour mixture into prepared cake tin and bake for approximately 30 minutes, or until cake springs back when touched. Allow cake to cool slightly before turning out.
For the cake pictured, I covered the cake in royal icing. I then melted some dark Lindt chocolate in the microwave (1 min on high) and spooned it into a snap lock bag. I snipped a tiny piece off the corner and swirled the chocolate all over the cake. I added some crushed Jaffas to the top and swirled more Lindt over these.