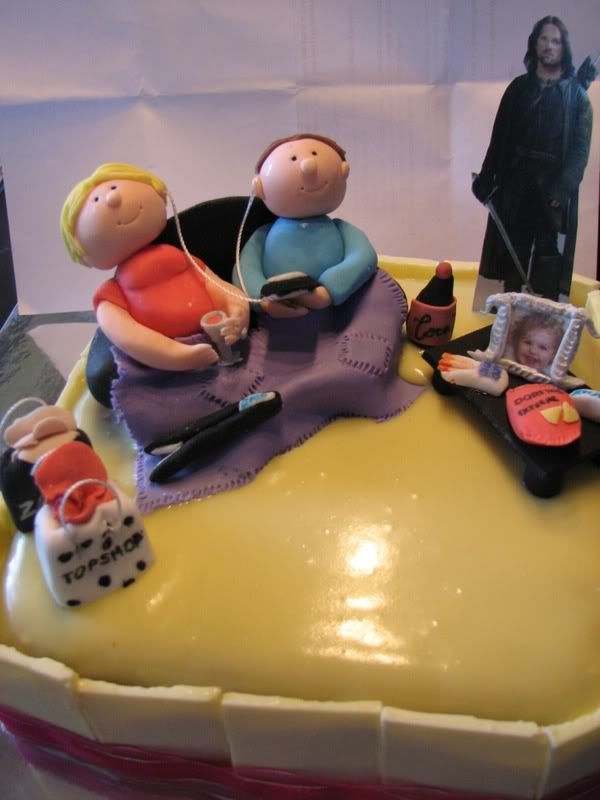 Bron, who is living in the UK, asked me to do a cake for her best friend Simone's 30th birthday. It was a surprise present for the birthday girl since Bron couldn't be there for Simone's birthday.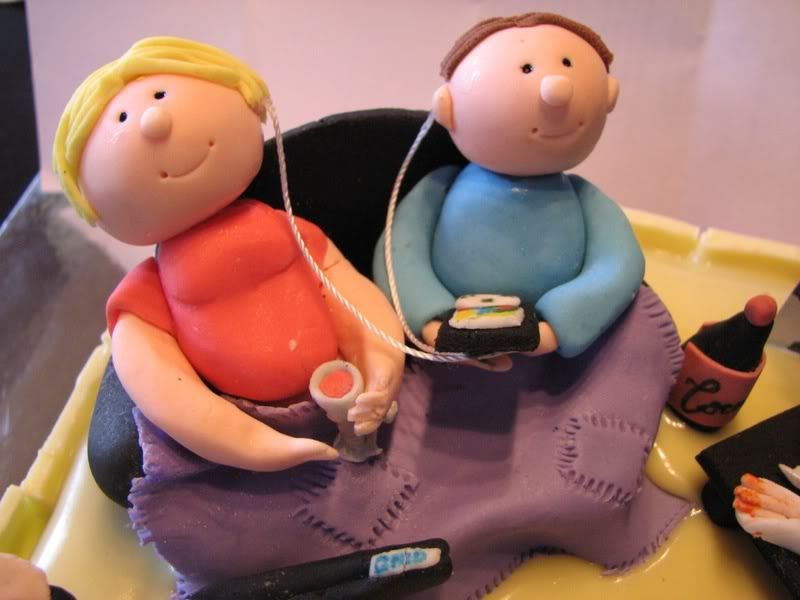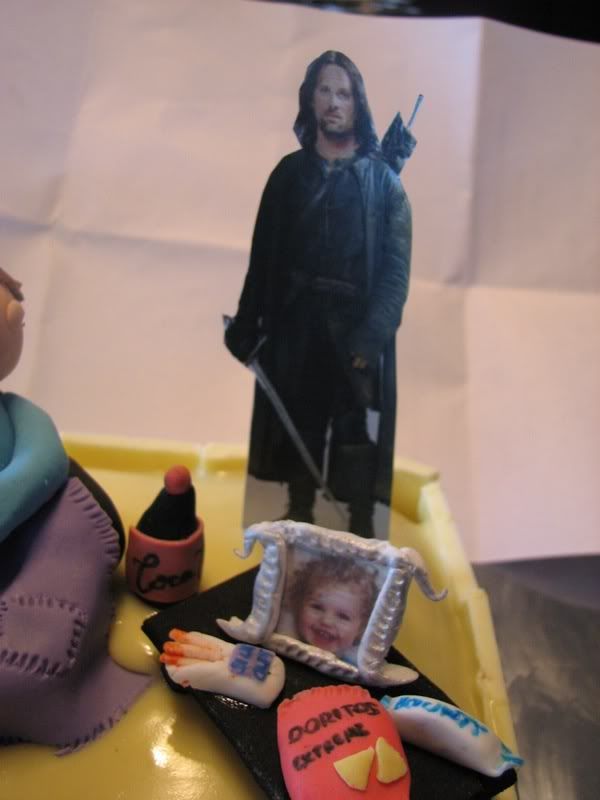 The theme of the cake was 'these are a few of your favourite things'. Incorporated into the cake were figures of Simone & her hubby, Bron's daughter Lily, a Bounty, Doritos, Silk Cut ciggies, a hair straightener, wine, diamonds, an iPod, bags of shopping from Topshop and Zara and one of the characters from Lord of the Rings.
The cake was white chocolate mud and was torted and covered in white chocolate ganache. White chocolate panels lined the edges of the cake and these were secured with a pink ribbon.
Happy birthday Simone!