I was asked to make an engagement cake that was a little out of the ordinary. You see, the couple's theme for their wedding is butterflies, and what comes before butterflies? You guessed it, caterpillars!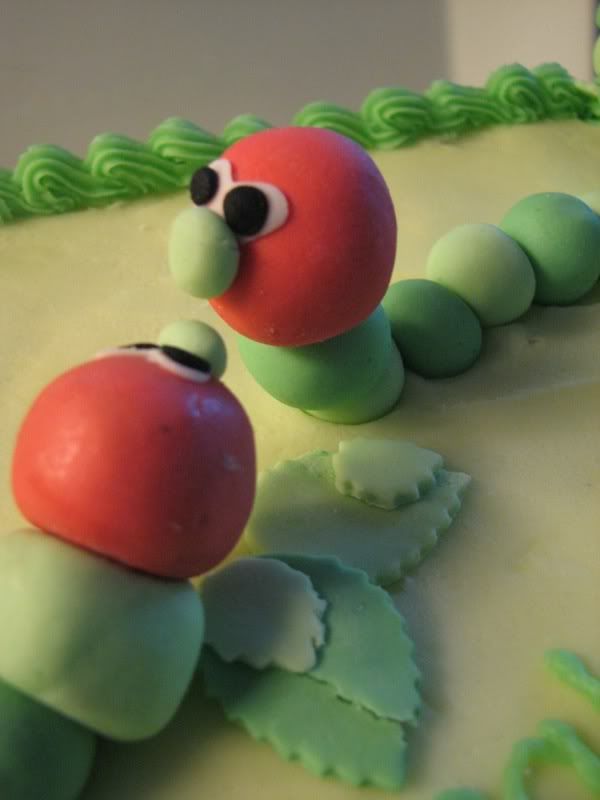 Based on the children's book 'The Very Hungry Caterpillar', the caterpillars on this cake are made from sugarpaste, as are the leaves that adorn the cake (some of which are complete with little caterpillar teeth marks...hehe!)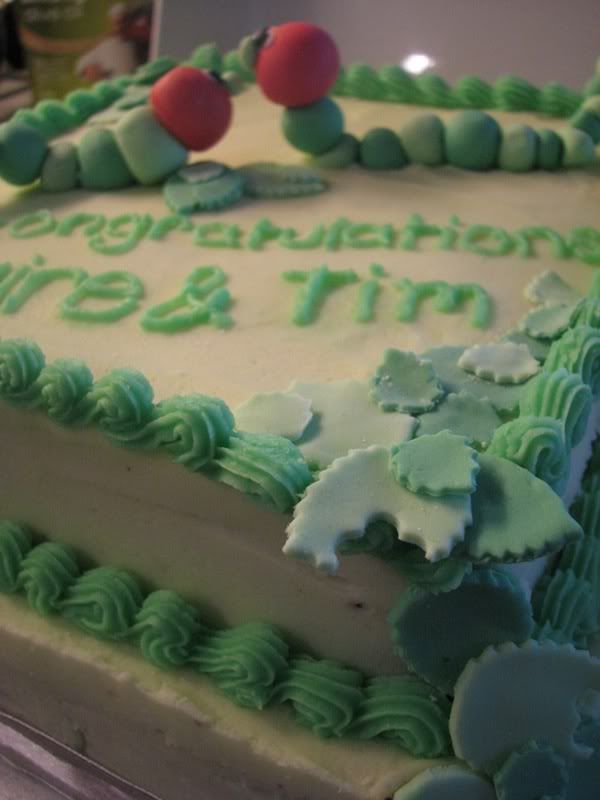 This two tier stacked chocolate mud cake is covered in peppermint buttercream.
A cute little addition I made to this cake was the 'two peas in a pod'. I thought it was fitting to the theme of the cake, and cute as cute can be!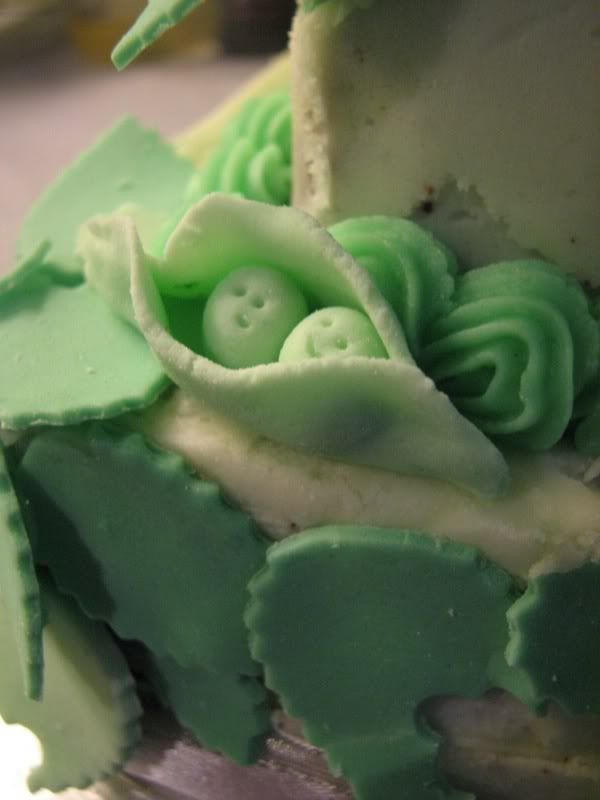 Congratulations to Claire and Tim on your engagement!