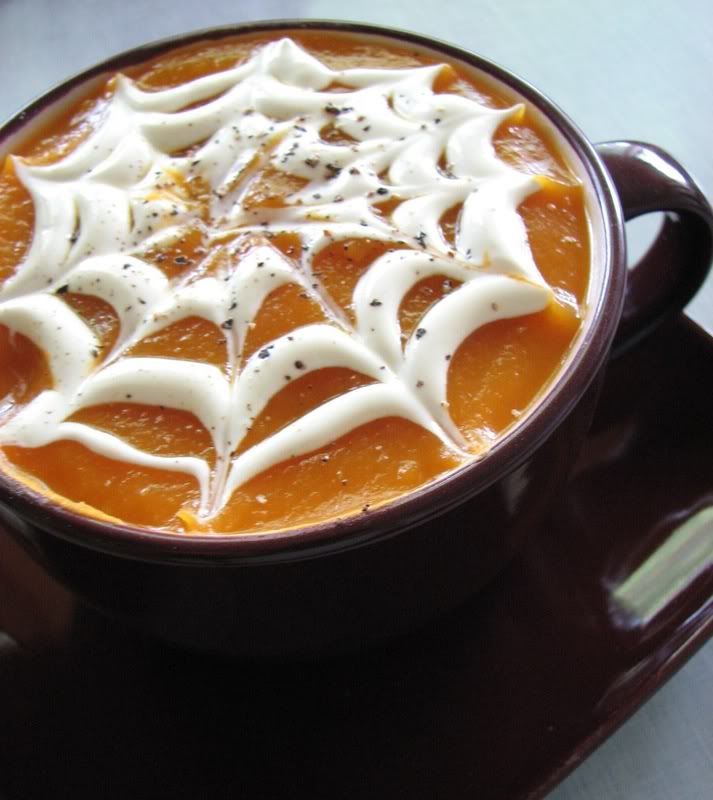 With winter rapidly descending on Melbourne it is definitely time for some comfort food. However, I'm trying to figure out whether I'm making a cardinal sin by posting a savoury recipe on this blog. It's never been done before...but hey, it's my blog so may I present to you...
Kel's Perfect Pumpkin Soup

1 large butternut pumpkin
2 medium sweet potatoes
2 medium onions
2 tablespoons brown sugar
3 cups chicken stock
2 cups hot water
4 cloves garlic
Dice pumpkin, potatoes and onions and place in a large crockpot. Push garlic through garlic press & add to pot. Stir brown sugar into chicken stock and water and add to pot. Cover pot with lid and simmer until mushy (this takes 45 mins - one hour).
I use a stick mixer to smooth the mixture into soup, but if you have a glass blender you could use that. Add more water if required. Serve in big soup bowls and top with sour cream, salt and pepper.