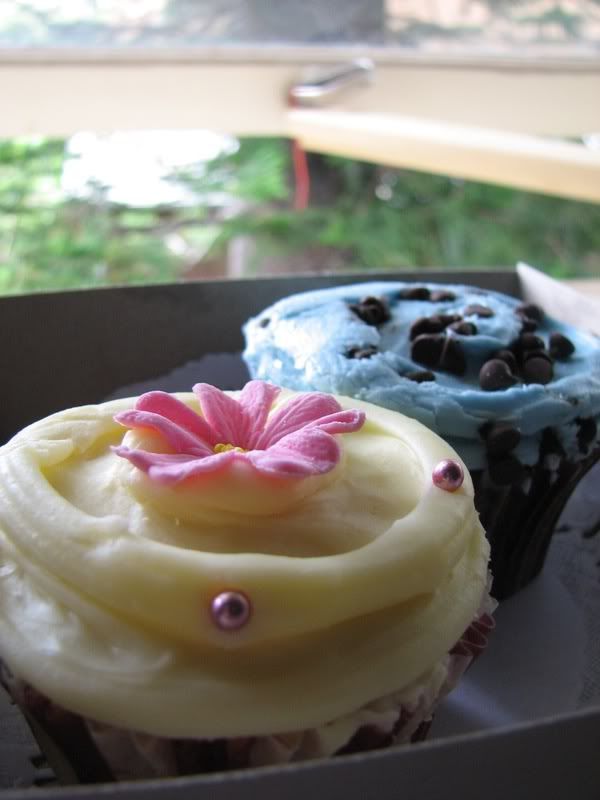 I was finally able to buy cupcakes from the divine Crabapple Bakery today.
Justin selected a white chocolate and raspberry cupcake, while I selected a decadent chocolate and peppermint mud. The woman that served us told us 'I can guess which cake you've picked'. I laughed because she had it so wrong. I had chosen a more 'masculine' looking cupcake, while Justin's selection was adorned with a cute little flower and cachous. Teehee.
We waited until we got home to devour our little cakes.
I probed Justin for information on his cupcake. 'How would Nigella describe it?' I asked. He told me it was light, with just enough raspberries swirled through it. The white chocolate taste was definitely apparent. Wonderful.
Mine was surprising in that it felt like a heavy cake, but it was awfully fluffy and light in texture. It melted in the mouth. The choc chips that adorned the generous dollop of buttercream were also peppermint flavoured, which was a nice touch.
At $4.30 each they are quite expensive; however as a 'sometimes' treat they will definitely be appearing in our household again. Delicious.