Well, in honour of Scott and Courts' birthdays, I made some cupcakes today to take into work for them. The things I do for my colleagues, huh!
I wanted to show off my gorgeous new Robert Gordon cupcake stand, so I took many many pictures for your viewing pleasure.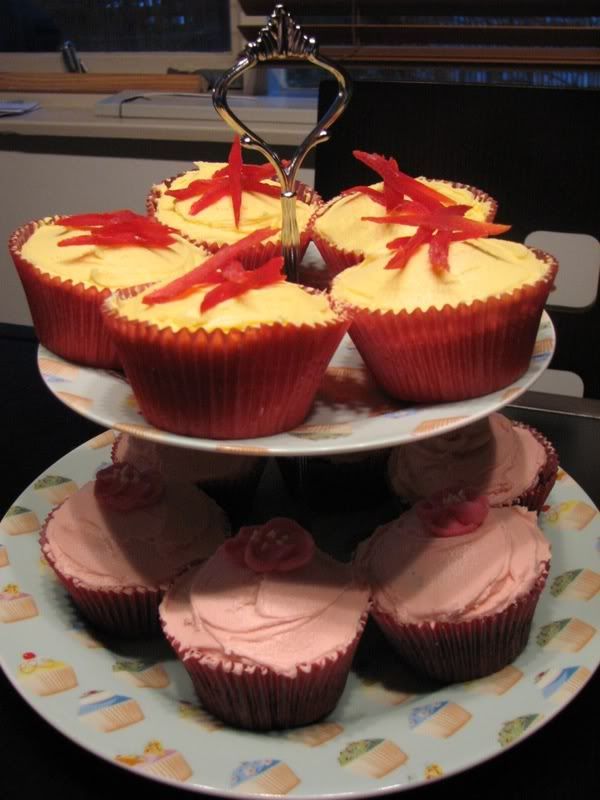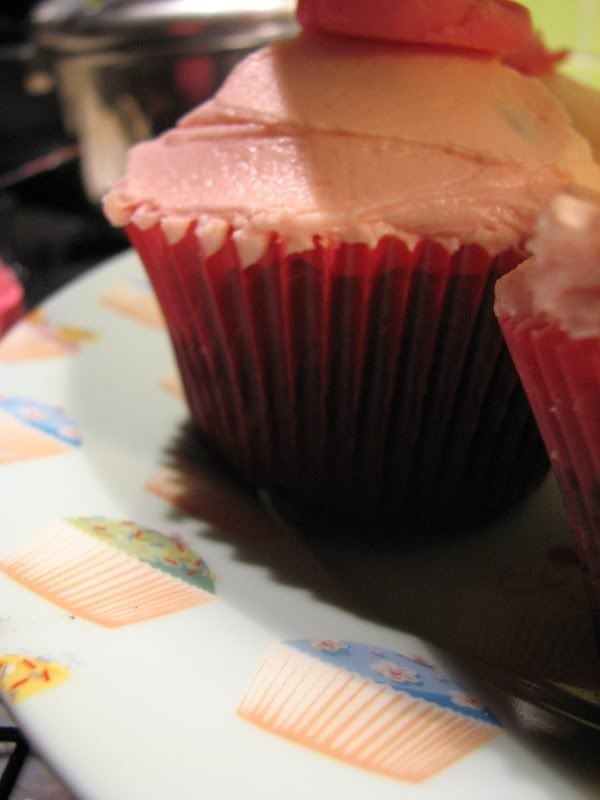 I present to you...
Chocolate cupcakes topped with raspberry frosting and a buttercream blossom!
...and...
...Lemon and coconut cupcakes topped with passionfruit frosting and dried papaya shards!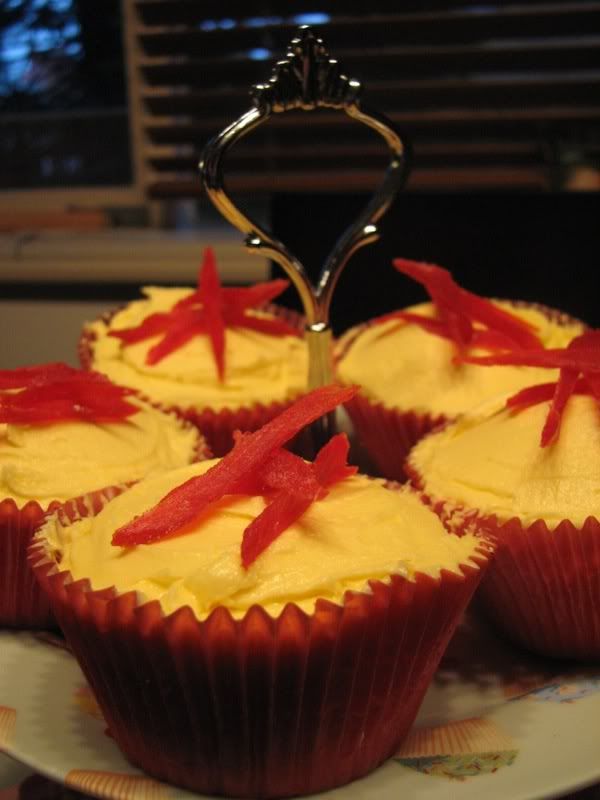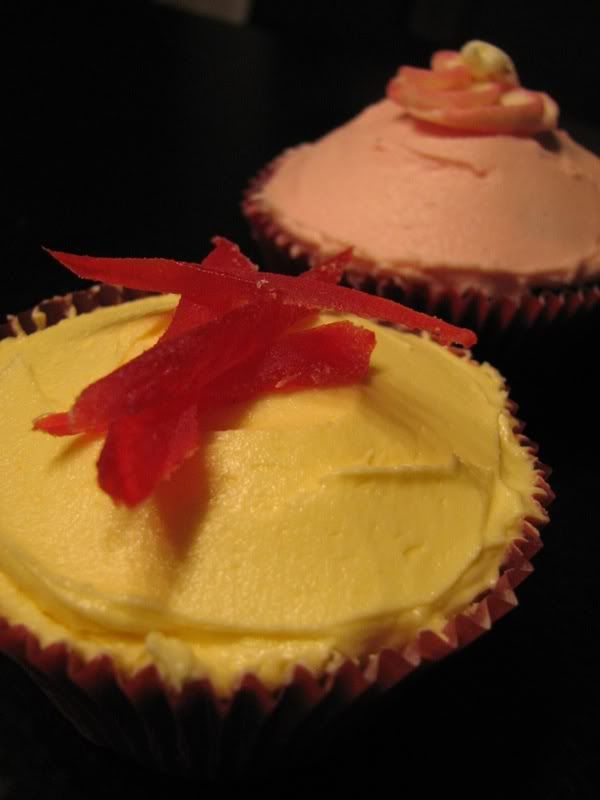 I also made the lovely Courtney a special mini butterfly cake. It's chocolate cake topped with musk frosting and edible glitter. As you can probably tell, I went shopping this weekend and bought lots of cake stuff. Hehe.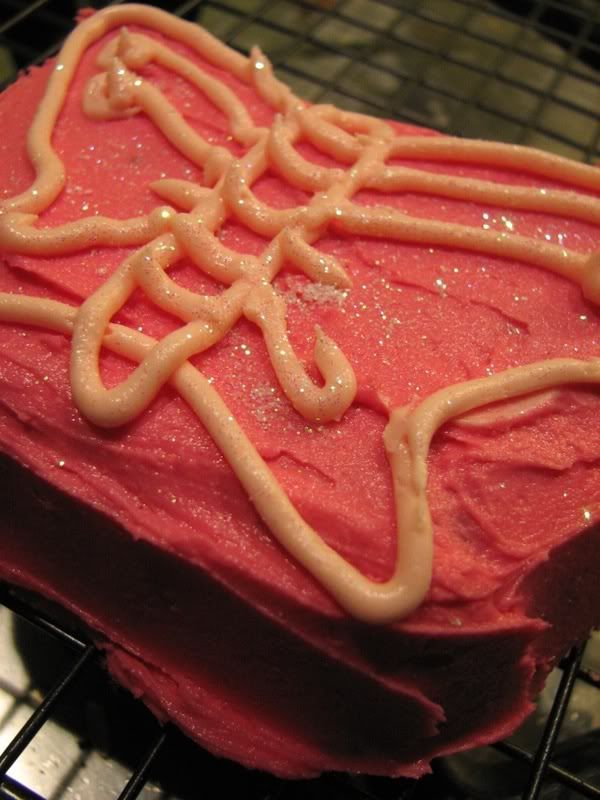 Enjoy!