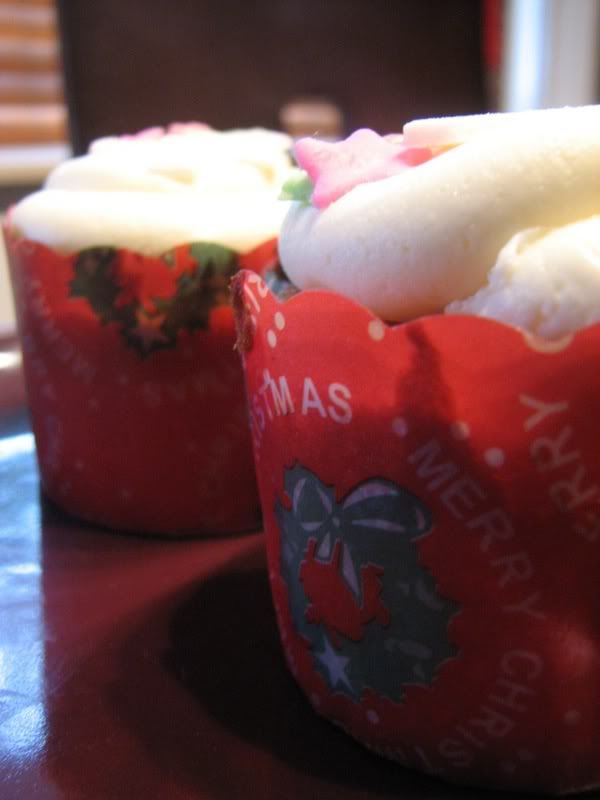 With Christmas only 9 days away, I really wanted to do a Christmas cupcake. However, I don't eat fruit cake, so I was struggling to come up with a cupcake recipe that would suffice.
And then it hit me...white chocolate and cherry cupcakes.
It may sound extremely strange to my international readers, but it just ain't Christmas here in Australia without cherries. An Aussie Christmas is rich with stone fruit, particularly peaches, cherries, nectarines and apricots.
I added 2/3 jar of Morello cherries and about 150g melted white chocolate to the vanilla cupcakes recipe for this concoction.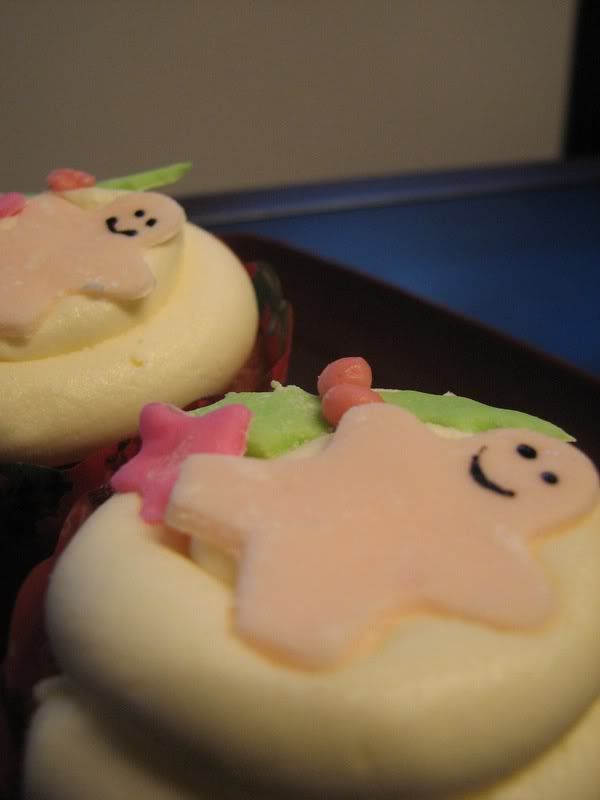 I topped these cupcakes with vanilla buttercream and fondant holly, gingerbread men and stars.