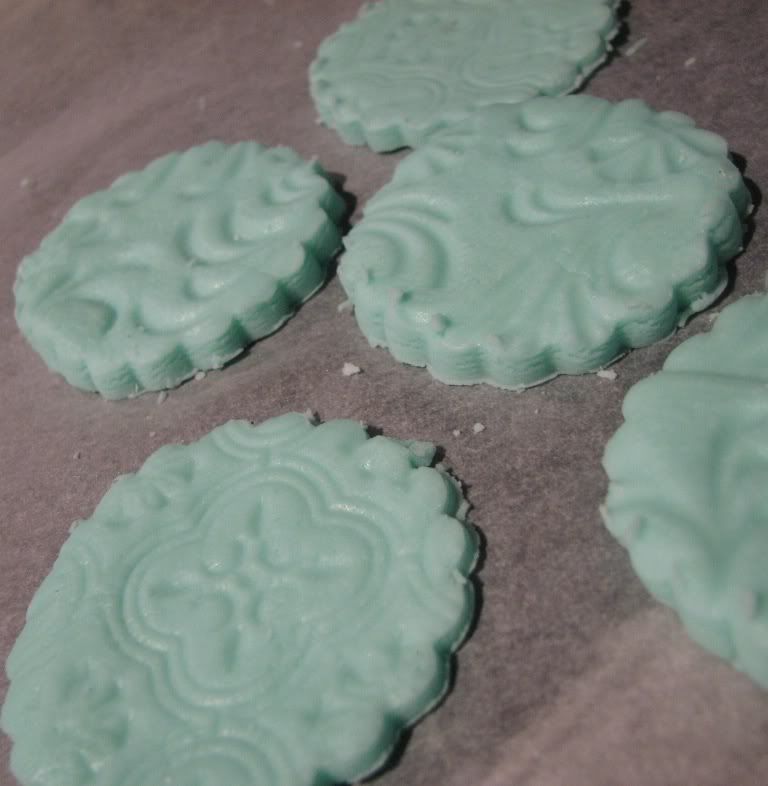 After a debacle when experimenting with my own kooky made up recipe for fondant the other night (see left) I decided to do the right thing and get me some glycerine, corn syrup and glucose. After hunting the supermarket shelves like a crazy woman and getting nothing (well I digress, I did find some glycerine) I went back to Cake Deco in Flinders St for the...err...third time this week (hangs head in shame).
Now armed with all the ingredients I needed, I tottled off home ready to embrace the world of fondant (also known as sugarpaste).
It's Justin's mum's birthday tomorrow so I thought I'd make her a nice birthday surprise.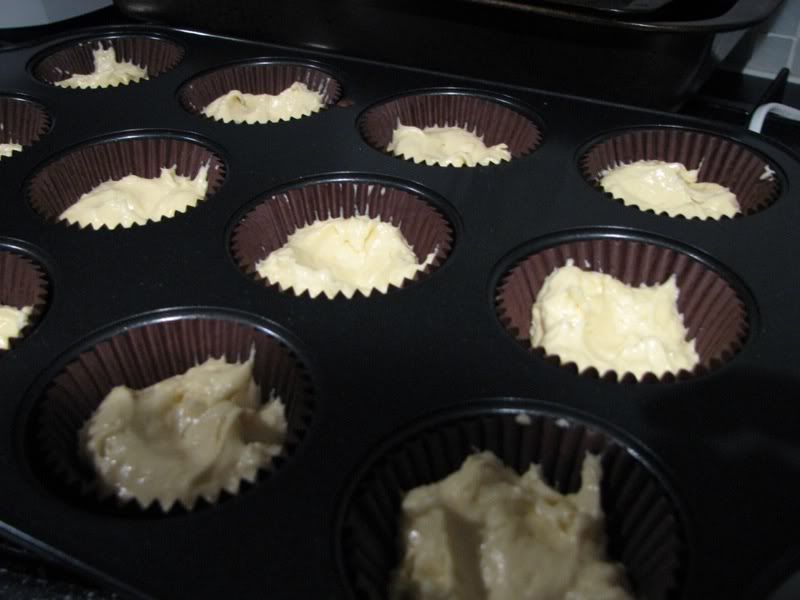 I baked my trusty vanilla cupcake recipe (didn't want to try anything new as I really wanted to focus on the decorating side of things this week). I really wanted the cupcakes to be flat-ish so that I could have a flat canvas to work with, so I made little wells in the centre when I filled the baking cups.
...drooooool....

Most of them turned out fairly flat, which was great for today's purpose.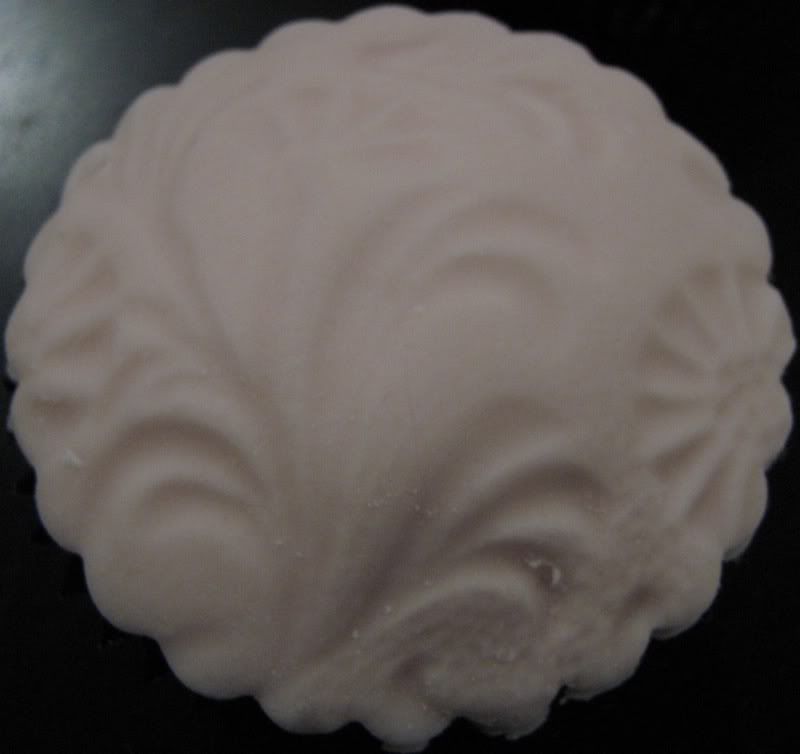 I had a bit more luck with the fondant today (after actually using the correct ingredients...shh!) and will definitely attempt to cover a cake with it soon. It's so much fun to play with, and it looks gorgeous when it's all rolled out. Here's some patterned fondant (which is my new latest 'thing').
To achieve this effect, I rolled out some fondant, embossed it with a plastic patterned collar sheet and used a crimped cookie cutter the size of the top of the cupcake so it would completely cover the cake.
Here's the finished product - vanilla cupcakes topped with vanilla fondant, buttercream and cachous.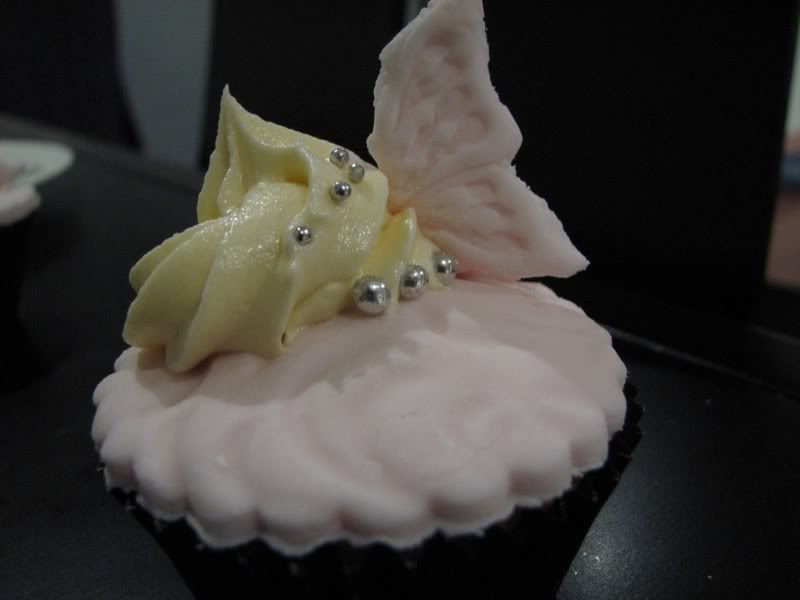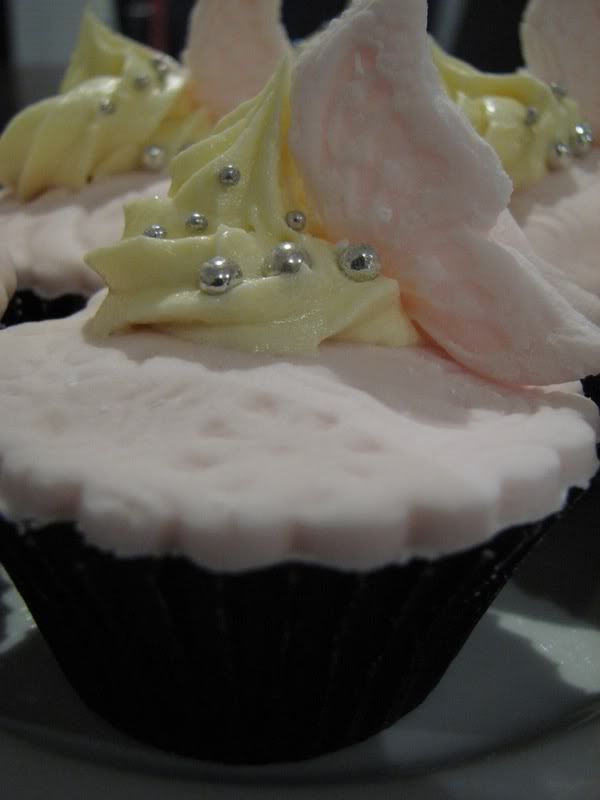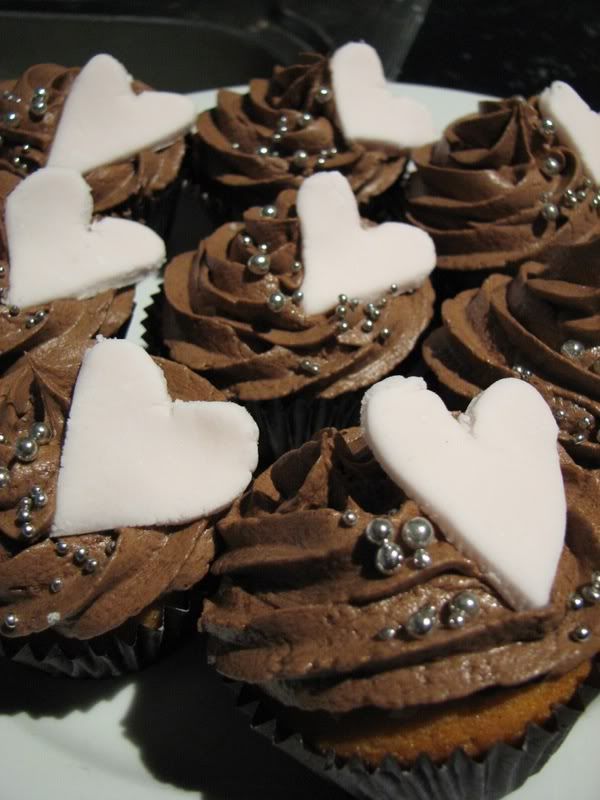 These last ones are vanilla cupcakes topped with chocolate buttercream, freehand fondant hearts and cachous. Ok, ok, I'll be honest...I just wanted to try out my new massive star icing nozzle. Shh!